It's certainly a challenge……a total ascent of 3000m not to mention over 40 km of walking, climbing the highest peaks in Scotland, England and then Wales usually within 24 hours is a tough test of fitness and endurance.
Whether it's for personal satisfaction or for fundraising for a worthy cause, the three peaks challange is fast becoming the most popular mountaineering event in the UK, attracting interest from hardened outdoor types through to those who's life is usually very much indoors.
It just seems to capture people's imagination, and now overshadows the original three peak challenge over the mountains Pen-y-Ghent, Whernside and Ingleborough in the Yorkshire Dales.
The event normally takes place over weekends during the summer months and can be professionally organised where there is help with transport, mountain guides , safety equipment, food and accomadation.
Don't think you have to drive between the peaks. Some run, bike, take the train or even sail!
The challenge normally begins with Ben Nevis. Ben Nevis is situated near the town of Fort William in the Scottish Highlands. It is the highest peak in the UK and stands at a mighty 1334 metres.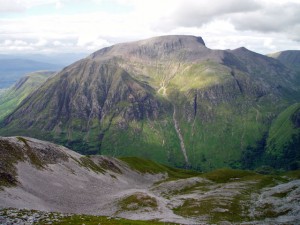 Once Ben Nevis has been climbed you then drive to the foot of Scafell pike in the heart of the Lake district National Park. The summit can be approached from Borrodale in the North, or Wasdale Head in the south. Scafell pike is the highest mountain in England with a height of 978 metres.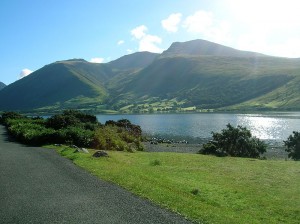 Finally there is another drive to the foot of Snowdon in Gwynedd, North Wales for the final ascent! Snowdon is normally approached following 'the pig track' from Pen y pass,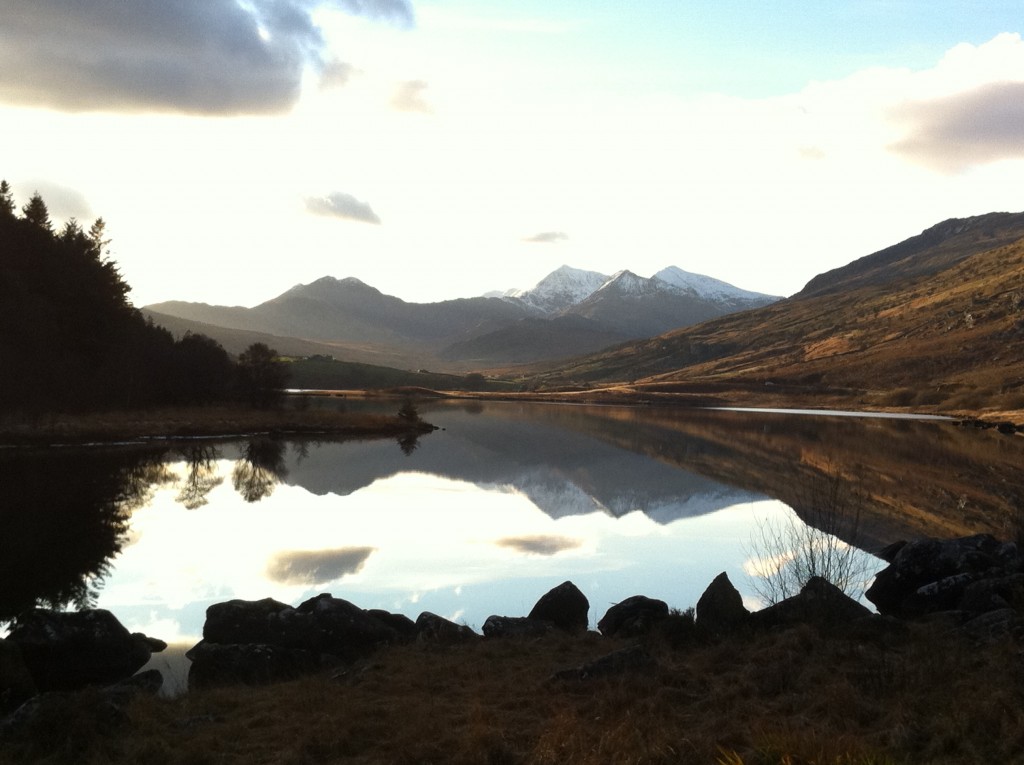 Millions of pounds are raised each year but there have been questions raised about the impact on the environment and the sustainability of the event. This is because it takes place over many weekends in the summer and so is more difficult to manage effectively than if it were a one off event like the London Marathon.
We recommend tackling the event in small groups to reduce environmental impact. We also recommend taking your time why not spread the challenge over 3 days or longer to truly experience each unique mountain.
We have a great range of T shirts and hoodies available for this event …
http://www.climbitrange.co.uk/3-peaks-t-shirts-long-sleeve-t-shirts-and-hoodies-design2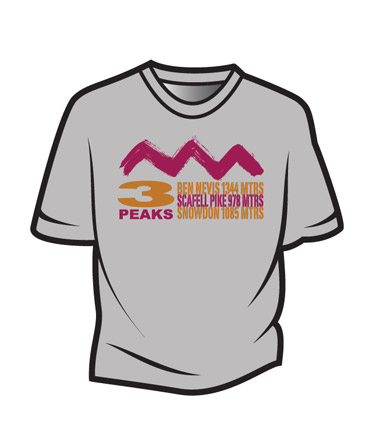 http://www.climbitrange.co.uk/3-peaks-t-shirts-long-sleeve-t-shirts-and-hoodies-design1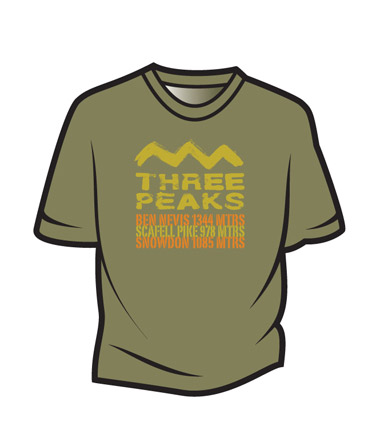 The National 3 Peaks Challenge