Catbells lies just west of the shores of Derwent Water.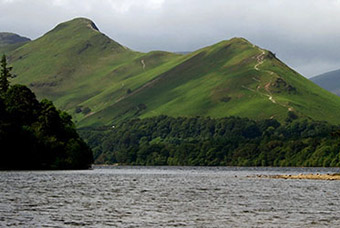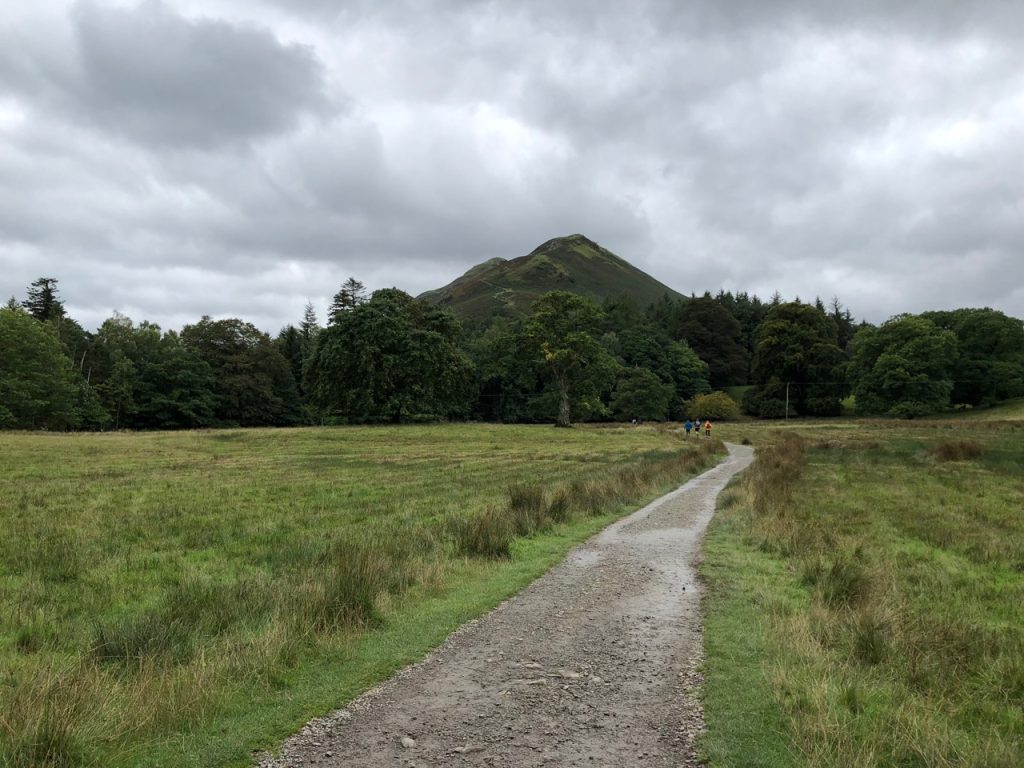 What makes Catbells such a popular and evocative mountain?
Perhaps it's the childlike name?
Perhaps it's the wonderful views of Derwent Water it offers?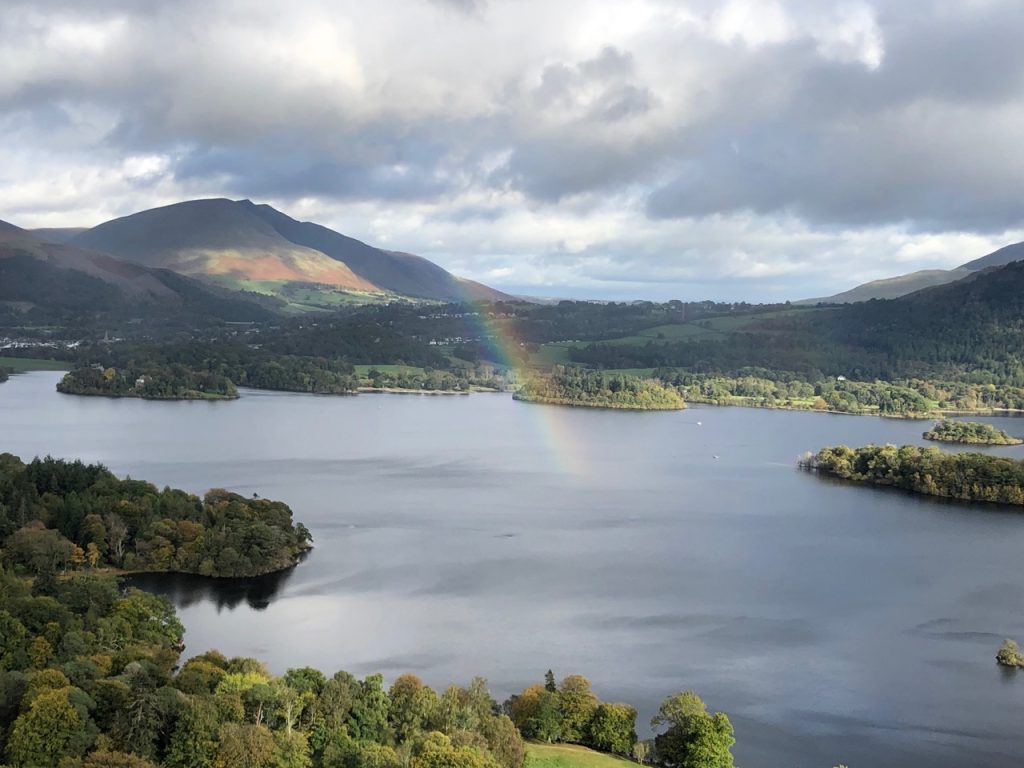 Or perhaps it's the fact that it offers a mountain experience at half the height of its larger Lake District cousins such as Scafell pike and Helvellyn.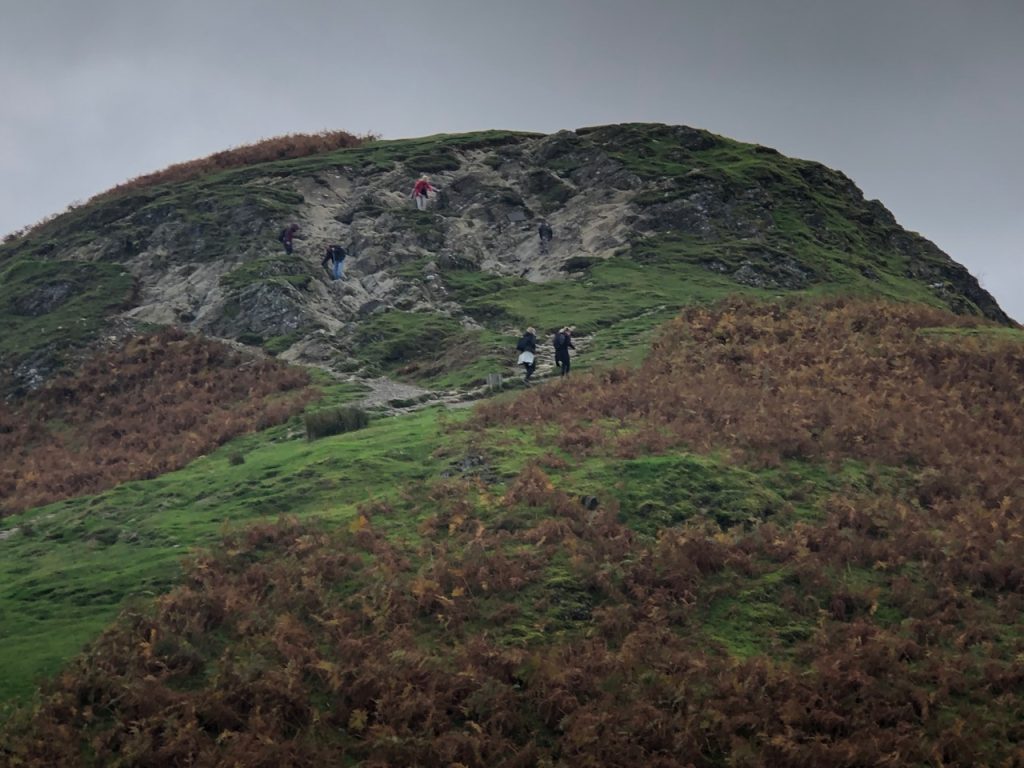 Although only 451 metres it stands proud, as if guarding the famous Newlands valley, to one side, and the Borrowdale valley to the other.
It's popularity knows no end, with both experienced mountain hikers and novice peak climbers enjoying what can only be described as a series of short, sharp sections which climb to several false peaks, before the summit is actually reached.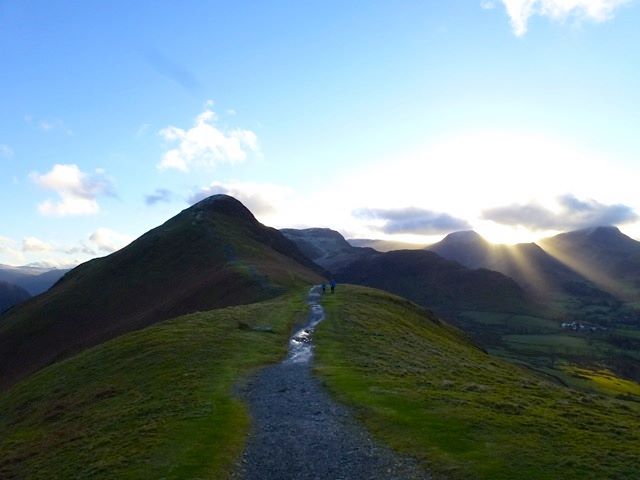 On weekends and holidays the pathway seems full to the brim with children and families being led upwards by parents eager to give their offspring a genuine mountain experience.
Don't be fooled though, by the peak's popularity, it's charming name or its limited height. Climbing the peak is still a challenge: even experienced hill walkers will feel their calves and hamstring pull as they scramble up sharp inclines to reach the top.
The ascent is made no easier by the human traffic coming the other way: descending back down the mountain via the quickest route to reach their car parked below, or, more likely to Hawse End, on the shores of Derwent Water. From there they can pick up a ferry to return to Keswick. A stop at the excellent Nichol End Marine Café is a just reward for young and old alike, who have conquered the summit.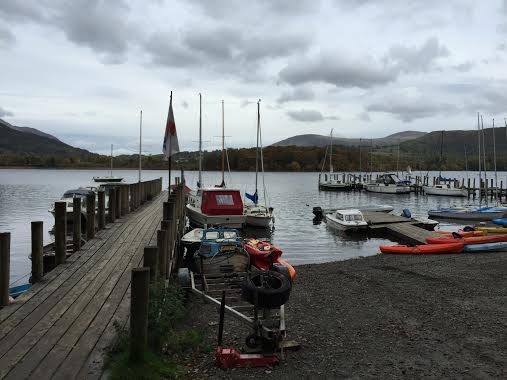 From the Café climbers can eat, munch and drink while they await their ferry to Keswick that departs from a wooden jetty that juts out from the shore of Derwent Water.
While they wait they can reflect on their triumphant conquest of Catbells. Perhaps not such an impressive feat for hard core mountain 'baggers'. Nonetheless, the fantastic views of the still Derwent Water, and tremendous views across the Newlands Valley ( where verdant greens blend magnificently with autumn golds and browns), give you an experience that you hope will live long in the memory.
Whether you take a young family up there and make it the focus for a whole day out, or prefer to climb its summit in a short 40 minute burst. Catbells remains ever popular.
It's a real little big mountain, providing an authentic mountain experience for everyone, both young and old.
Follow the links below for more Lake District blogs;