Camping at Nicholaston Farm is a perfect way to discover the beauty and wonder of the Gower Penninsula, that finger of land that sticks out into the Bristol Channel just south of Swansea, in south Wales.
The Gower's south coast is home to three of the UK's most beautiful and iconic beaches.
The first is the famous Three Cliff's Bay, a picture postcard bay within golden sand and three rocks give this bay it's name and that jut out into the sea at high tide.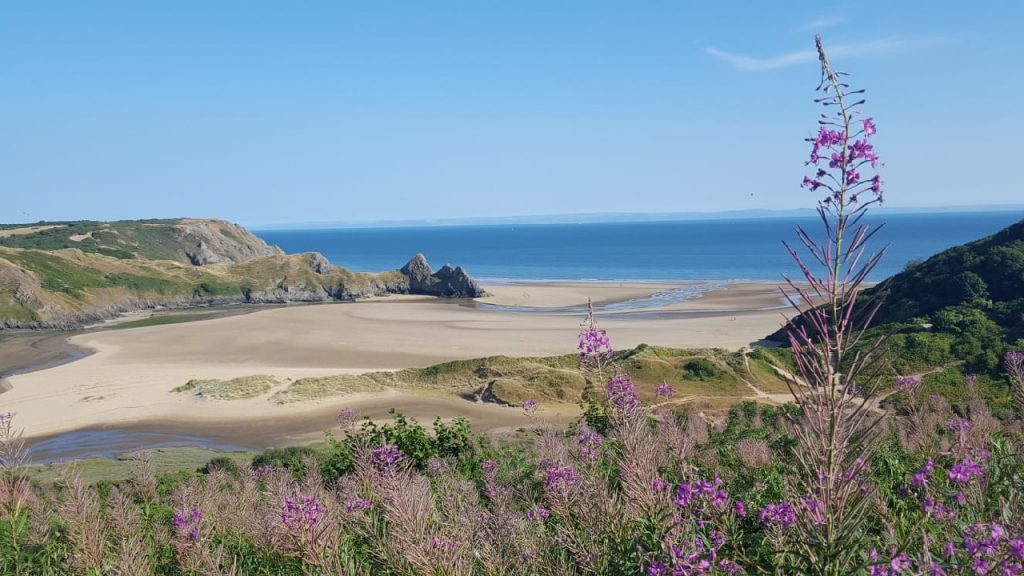 The Bay itself is not big. But it's never overrun with visitors because there's no immediate road access to it.
The Bay can be reached via the coastal footpath or from the Oxwich Bay beach to the south at low tide.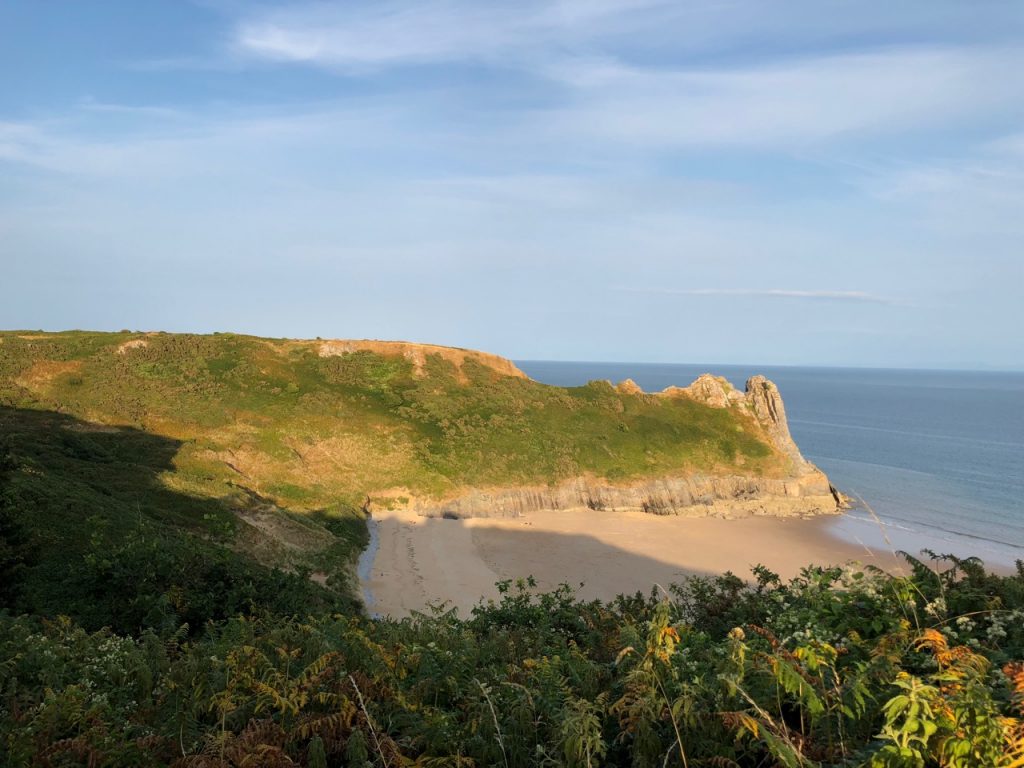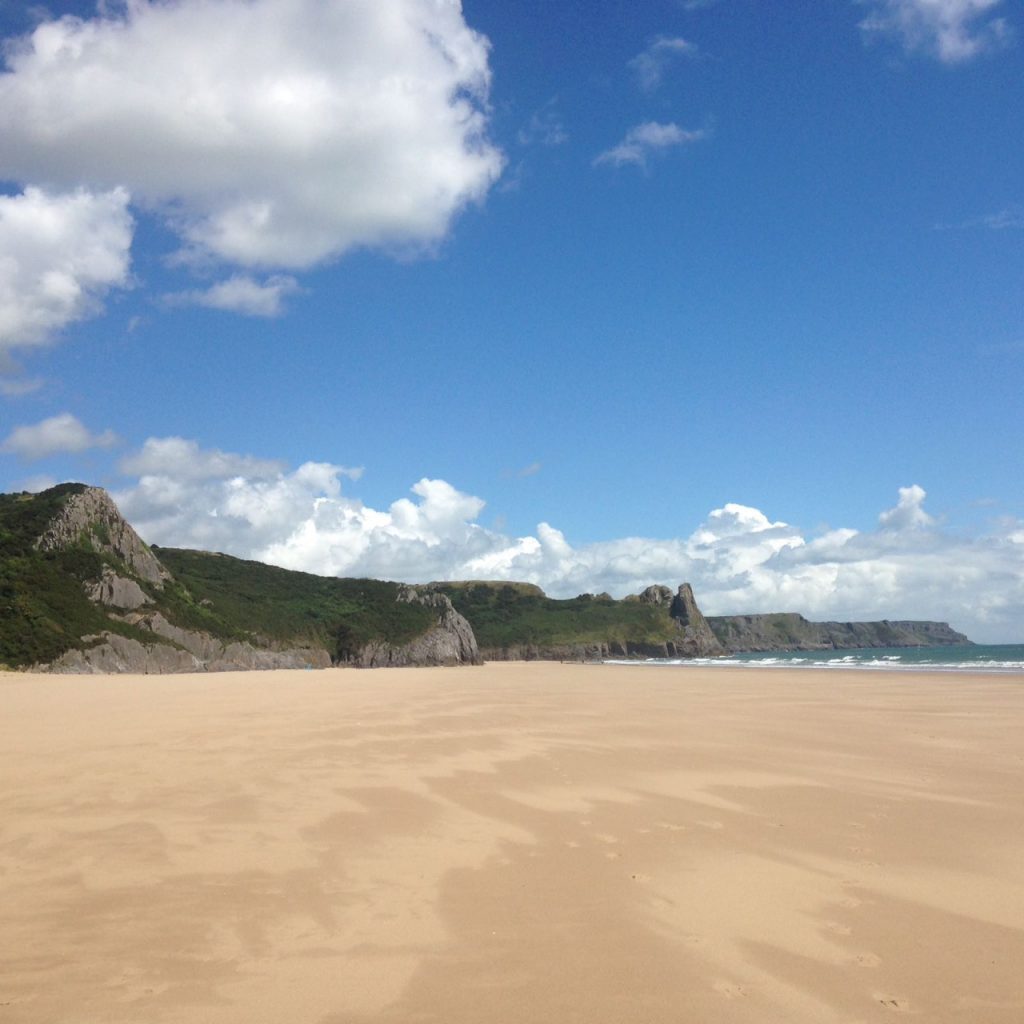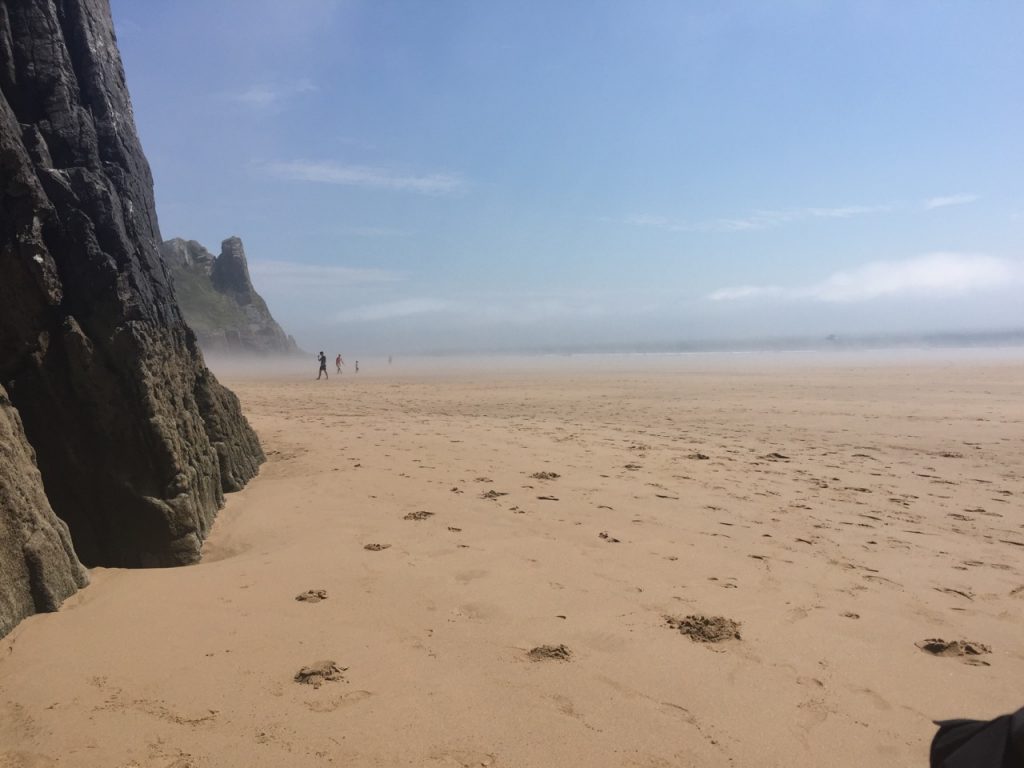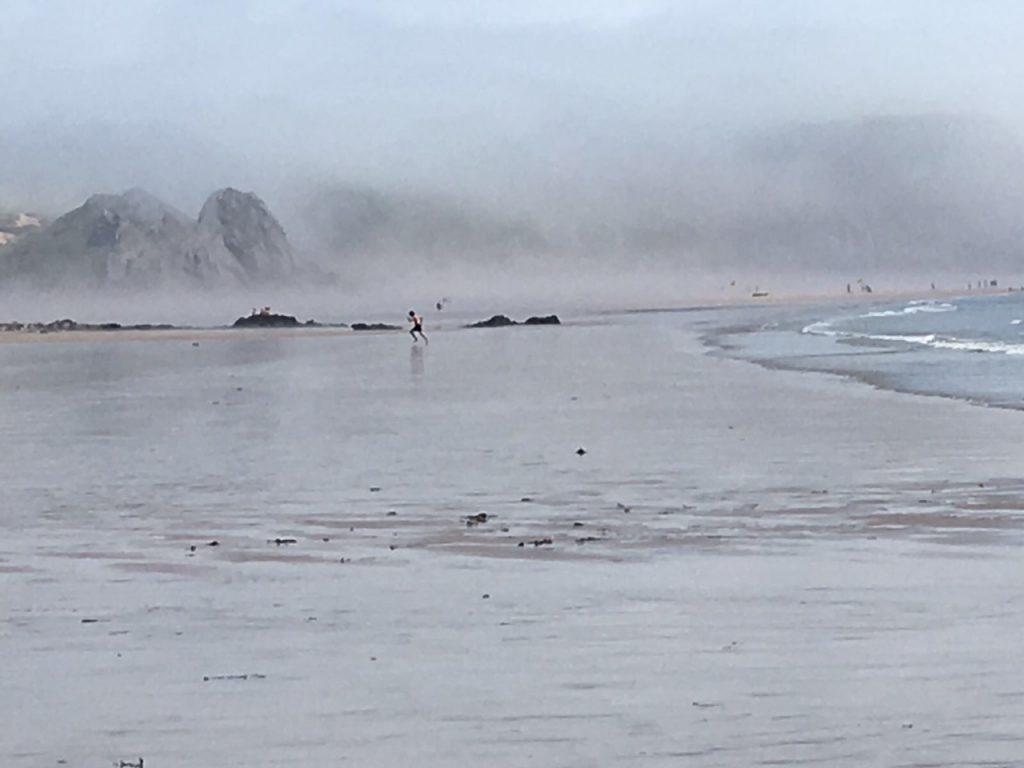 Oxwich Bay beach is a spectacular sweeping beach that stretches around 1.5 miles. The sand and panoramic views are quite spectacular.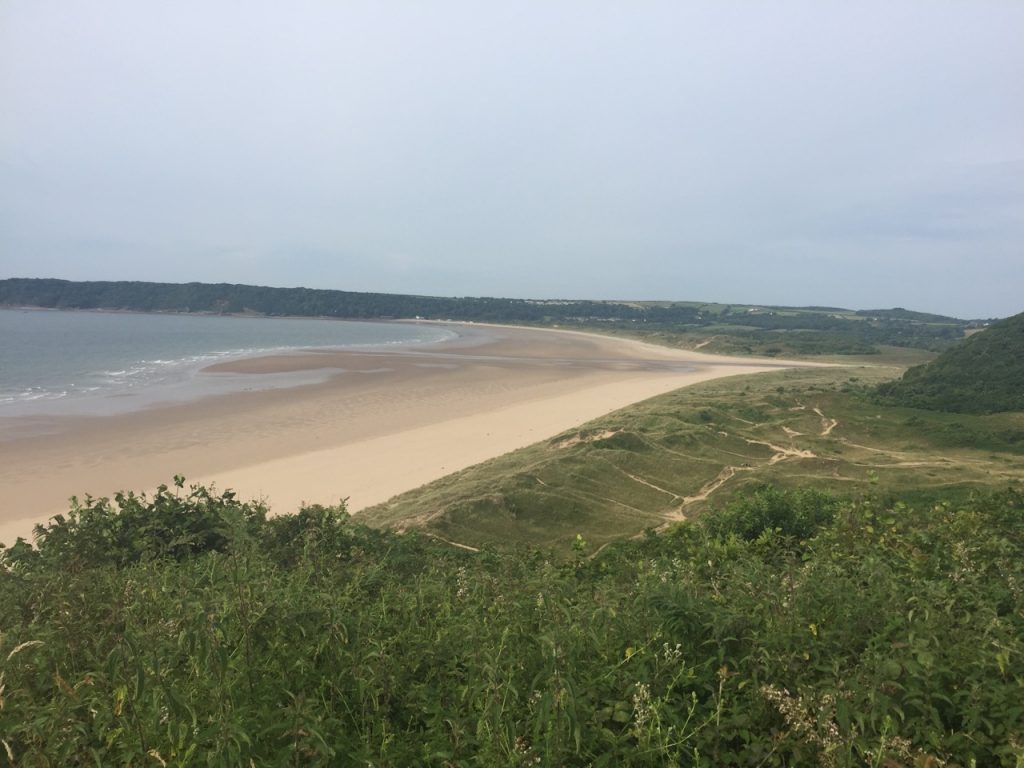 From Nicholaston Farm campsite it's only a five minute walk to reach the beach.
The campsite really is marvellous. It comprises of three or four fields all based around a central block. Booking is advisable as it's popular with families, dog owners, and more seasoned campers alike.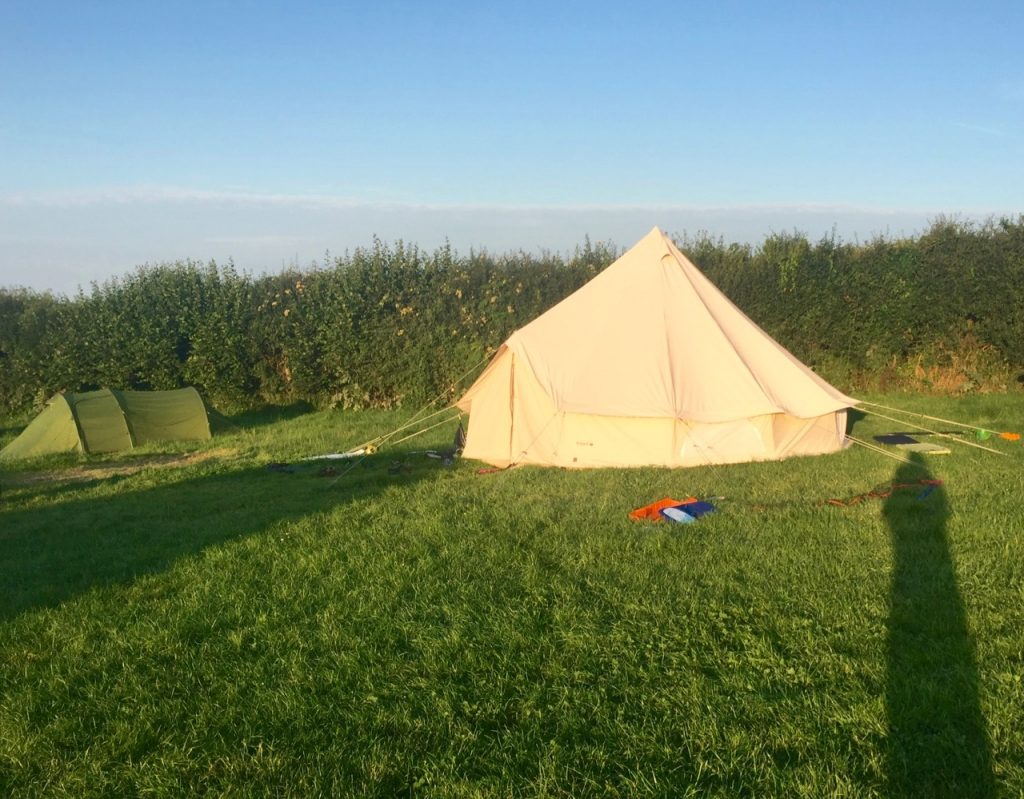 The shower and toilet blocks are immaculately clean and there's also a shop and café, should you need them.
The main asset of the site though is it's location. To reach the beach you have to walk down and then up across the sand dunes, before you see the sweeping views of the bay and beach itself … it's a view and experience that you'll never get tired of.
From Oxwich Bay you can walk along the coast all the way to the world famous Rhossilli Beach. The beach is best viewed from Rhossilli village which lies above it on its southern side. You can really appreciate this viewpoint from the lovely the Bay Bistro where it seems that the beach stretches out in a endless straight line, with perfect white sand sandwiched between grey rock and the blue water of the Atlantic Water.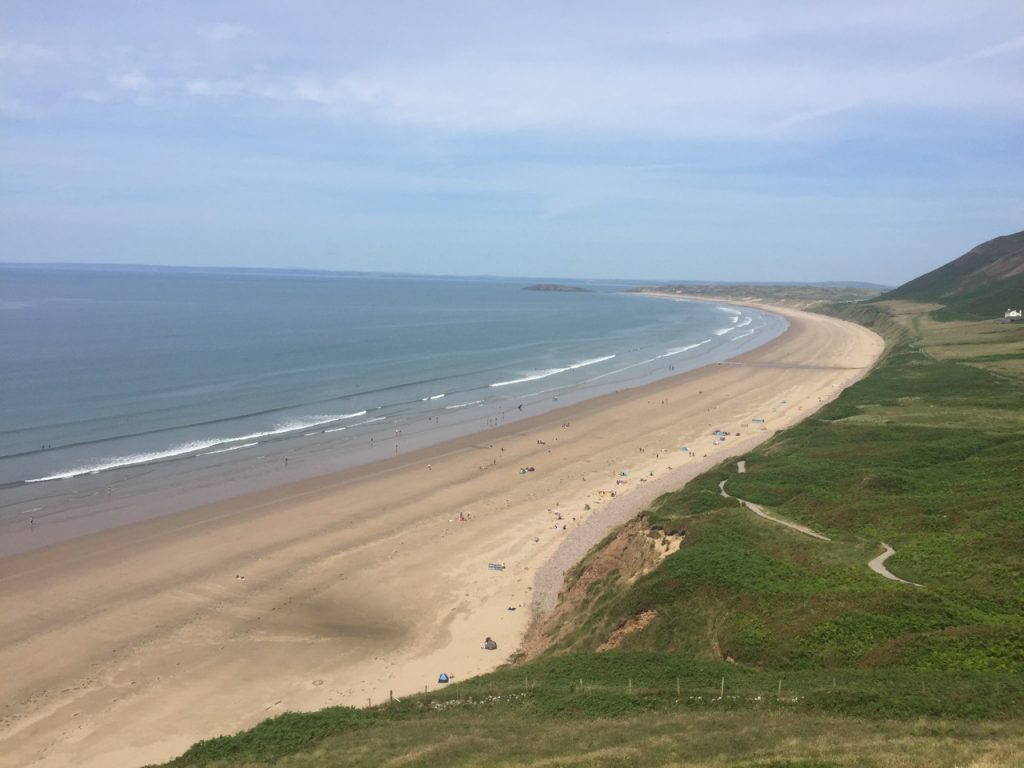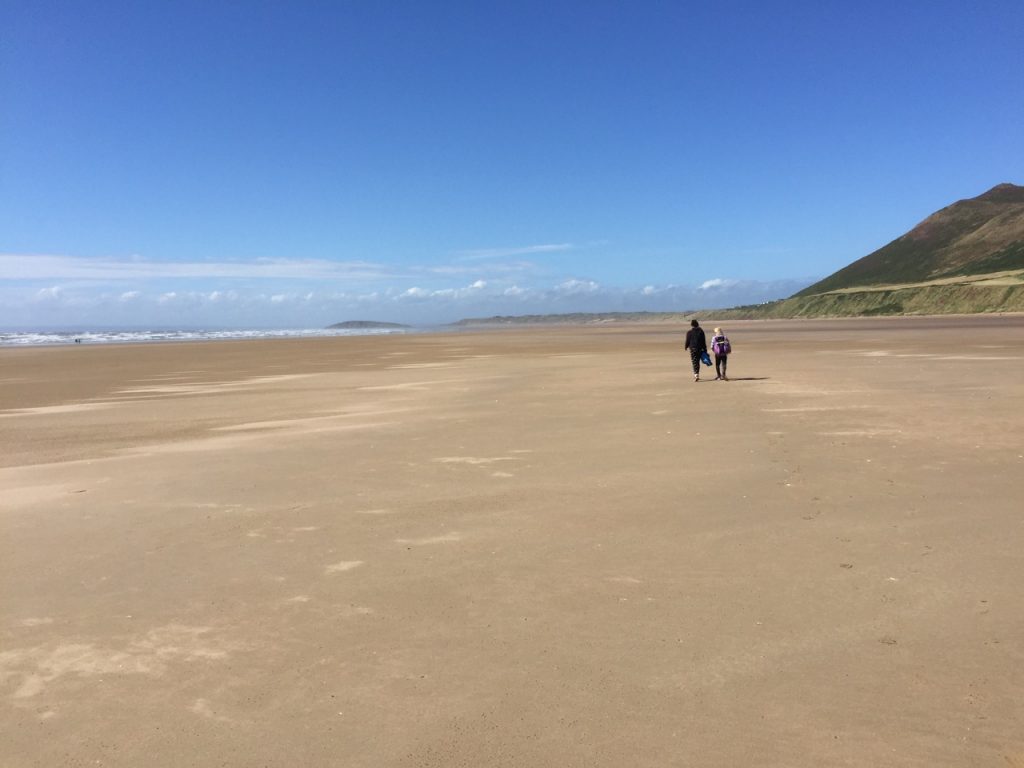 Of course, you can walk along the coast from Oxwich to Rhossilli. It will take around three hours. Following this route you will discover Port Eynon, a charming, if not a somewhat faded small resort. Port Eynon is the perfect location for rock-pooling and wave watching. Great fish and chips are also available.
For those who want a more direct inland footpath to Rhossilli there's a really pleasant route via the village of Reynoldston where, the at King Arthur Hotel, you can rest your limbs at get great refreshments.
Camping at Nicholaston Farm of the Gower Penninsula