Holidaying in Cornwall isn't just about relaxing on the beach and eating ice creams. The seventeen mile Camel Trail  in north Cornwall is one of the UK's finest off-road cycling tracks, giving you the opportunity to explore the breath-taking scenery of the Camel Estuary…and keeping you fit at the same time.
We started out in Padstow, that buzzing North Cornwall port that's become a shrine to the culinary charms of Rick Stein.
Just down from the harbour, past the main car park and  The National Lobster Hatchery, you'll find Padstow Cycle Hire.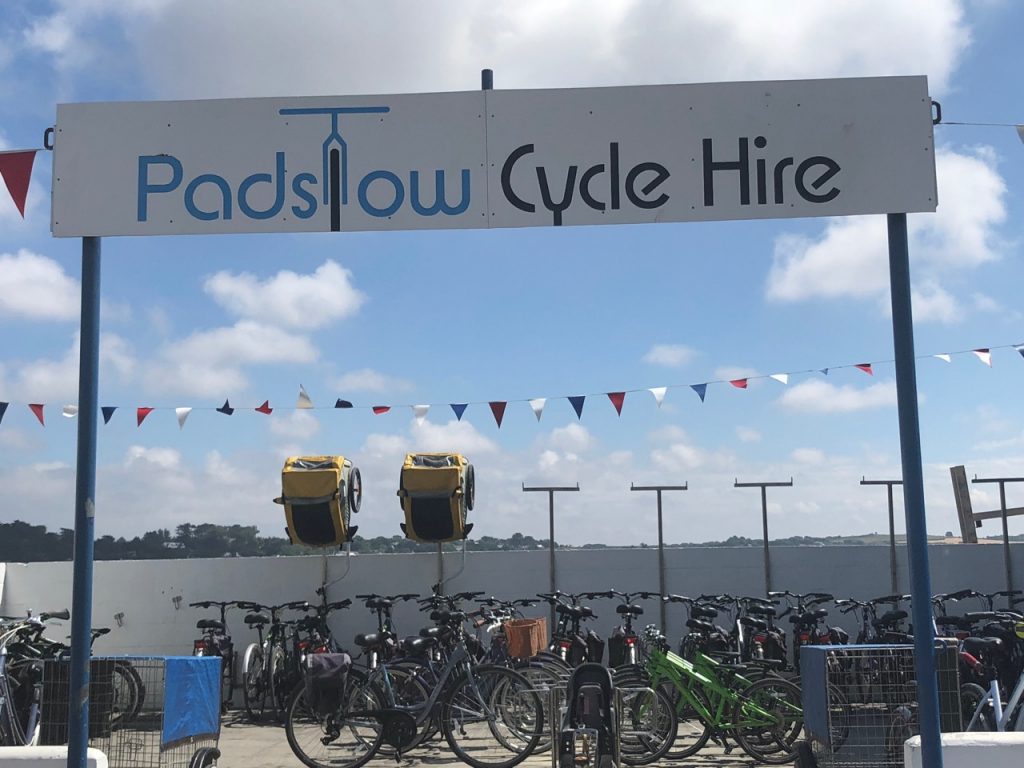 This is where we picked up our bikes for the day. Wisely, we went for hybrid bikes. These are slightly more upright than the mountain bike alternative, but loads more comfy.
Helmets and a lock were also provided.
The route is so obvious, there was no need for directions. We had to wheel our bikes 100 yards and then we were off … following the estuary inland and leaving Padstow behind us.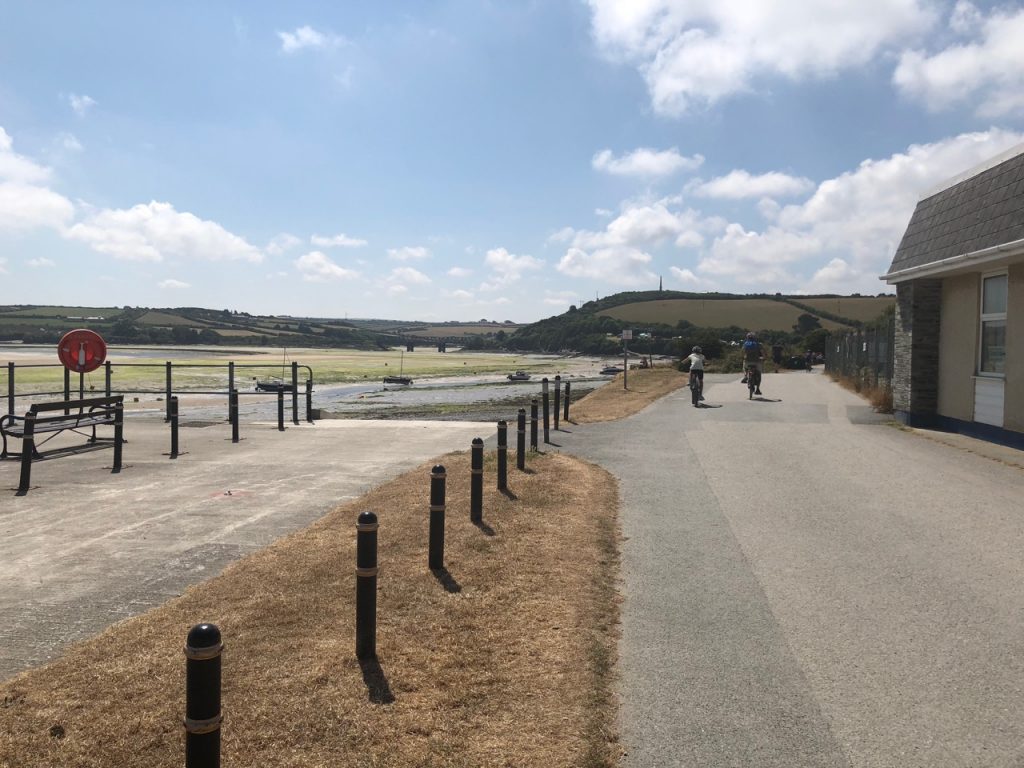 It was low tide so most of the estuary was golden yellow with only a snake-shaped corridor of water meandering through its centre.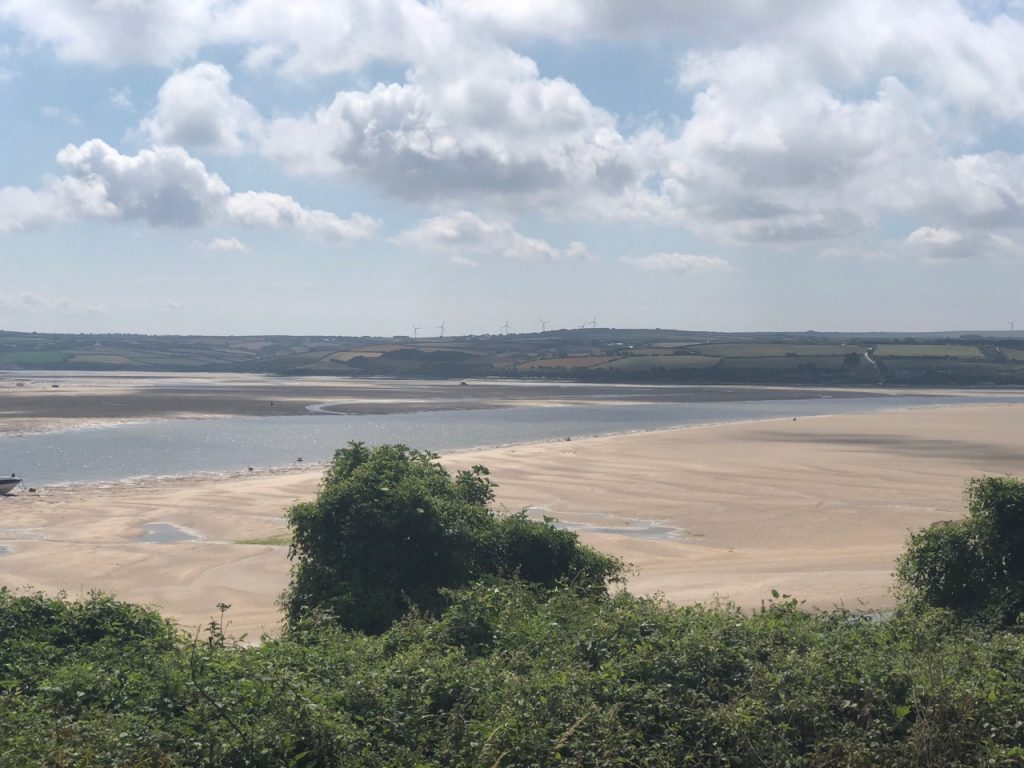 We passed over an old iron bridge that must have once served steam and diesel trains in the past. In places our route also seemed to cut through rock … further evidence that this route used to be a railway line.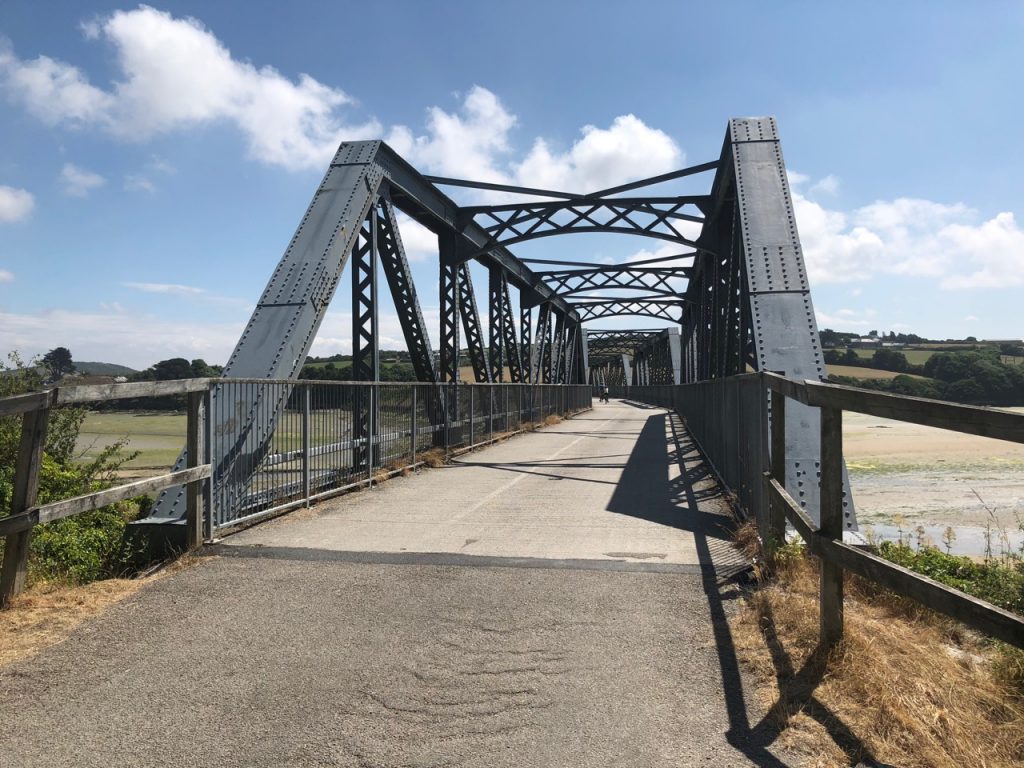 An old quarry can now be seen to the right, and the spectacular views to our left, looking over the estuary continue to inspire us to push on and explore further.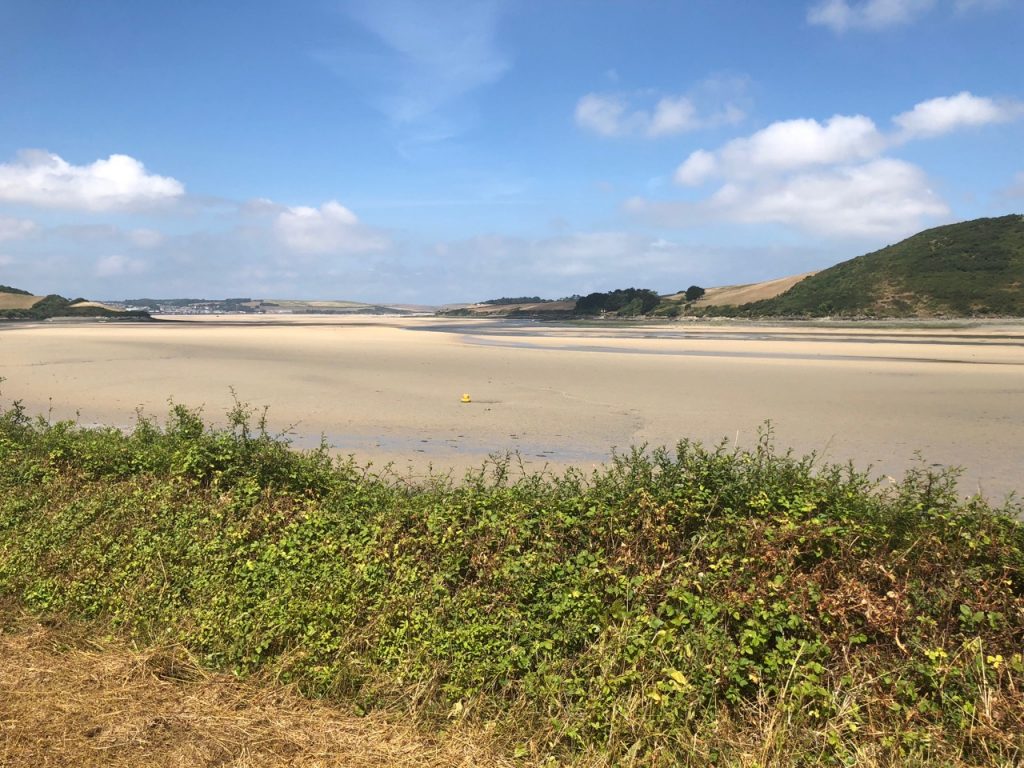 After about 2.5 miles we stop at the Atlantic Coast Express, a reclaimed train carriage from the past that now serves as a handy café.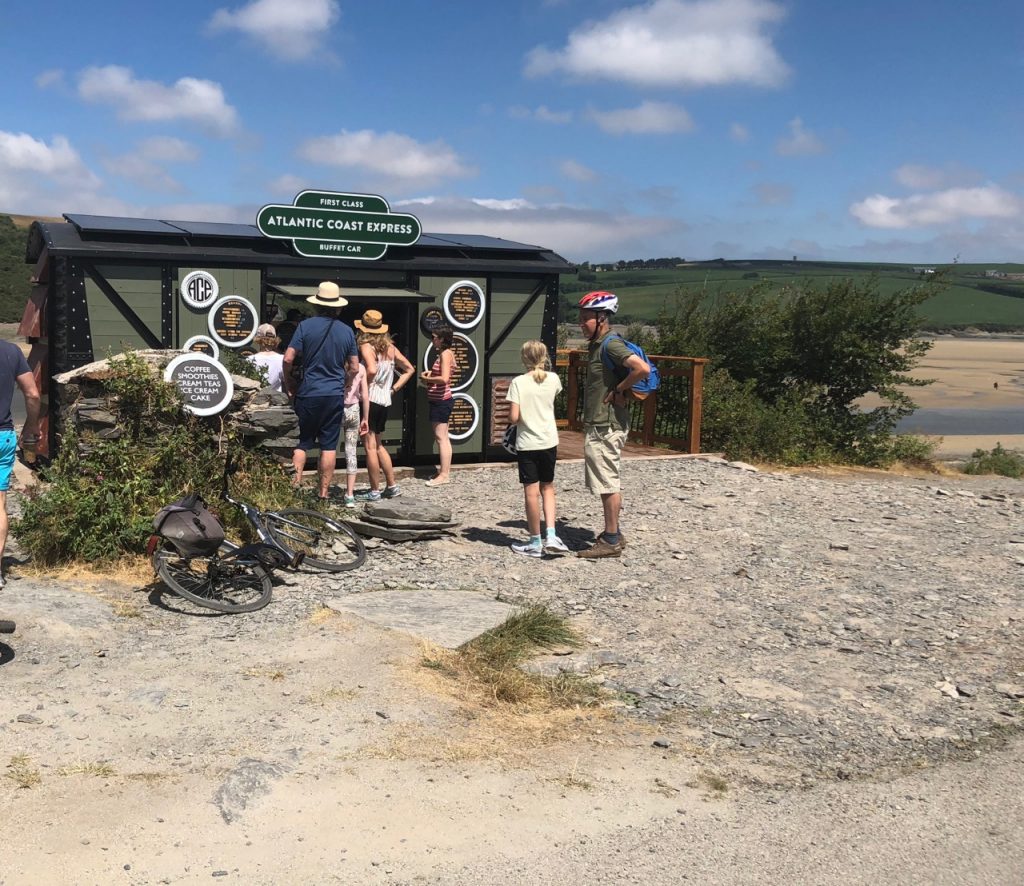 Coffee and a snack follow before we remount and head towards Wadebridge which is only another 2.5 miles away.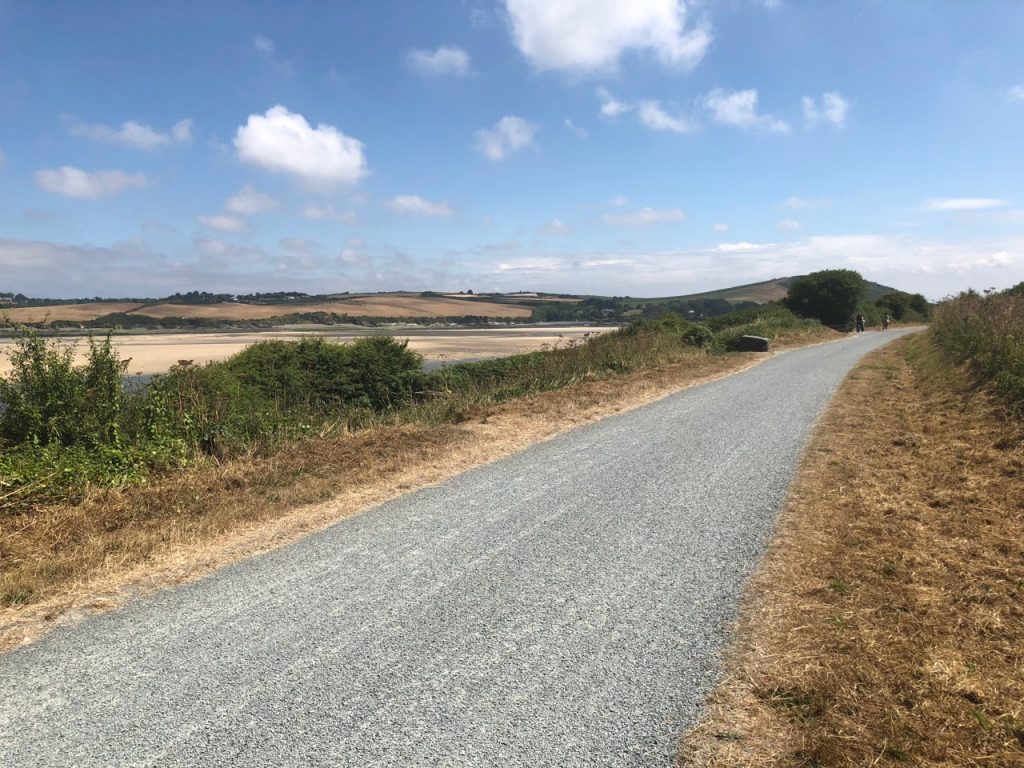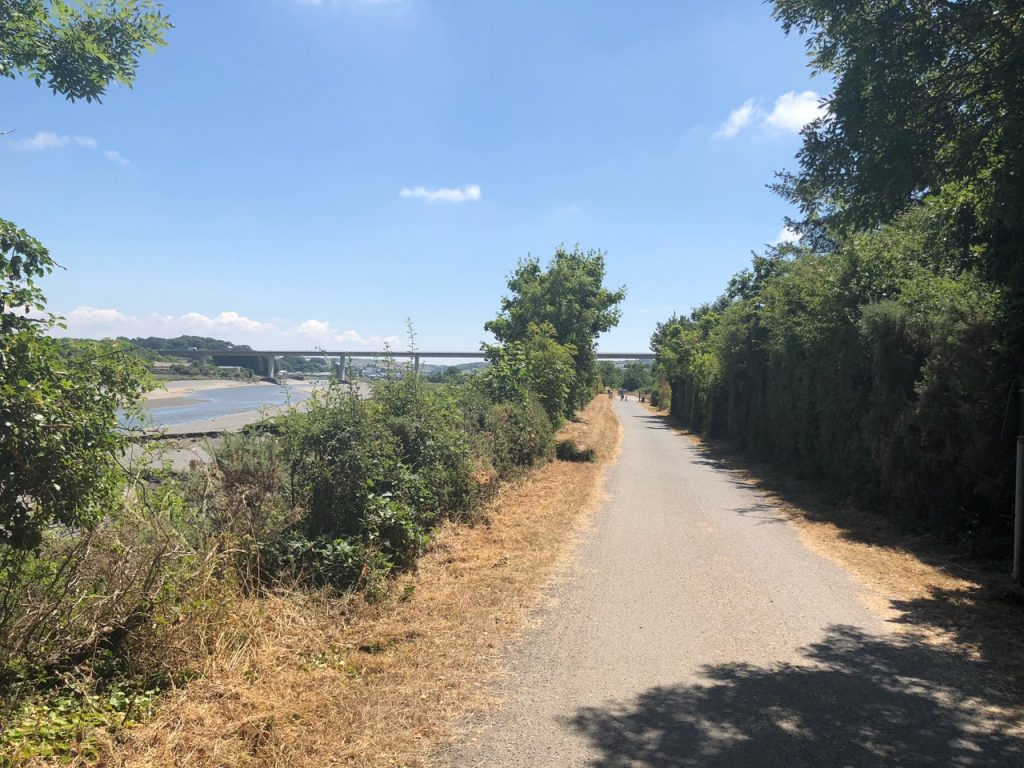 Twenty five minutes later we arrive in Wadebridge.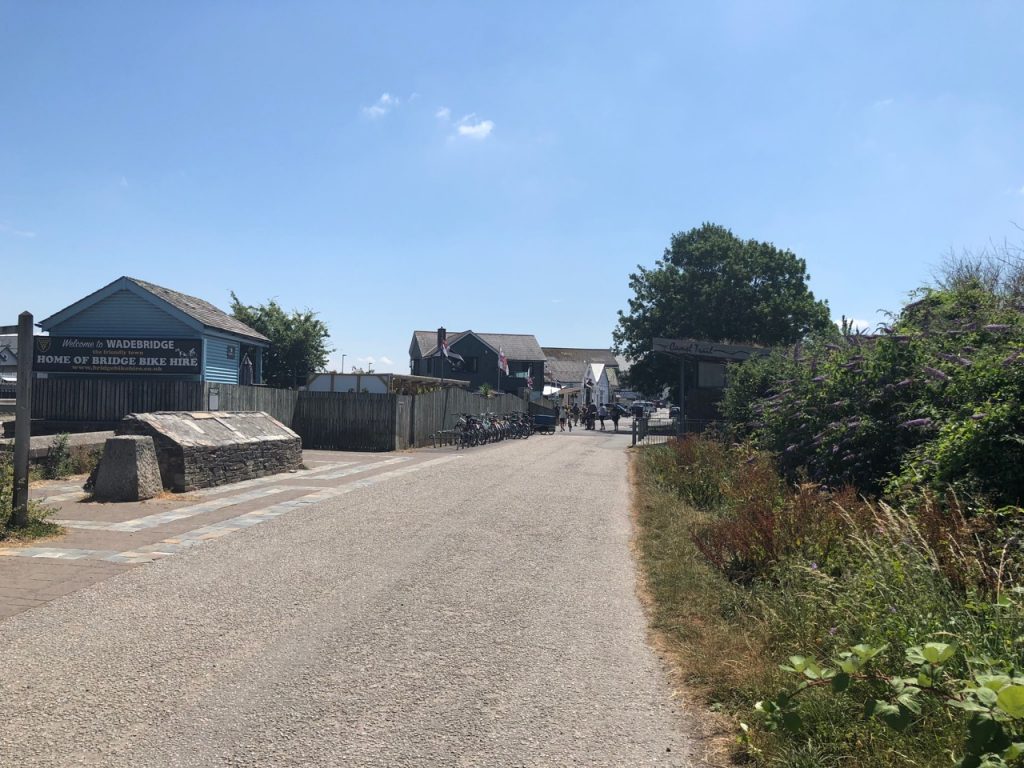 Before dismounting to cross through Wadebridge itself, we spot the Wood Green Café, a great choice for lunch.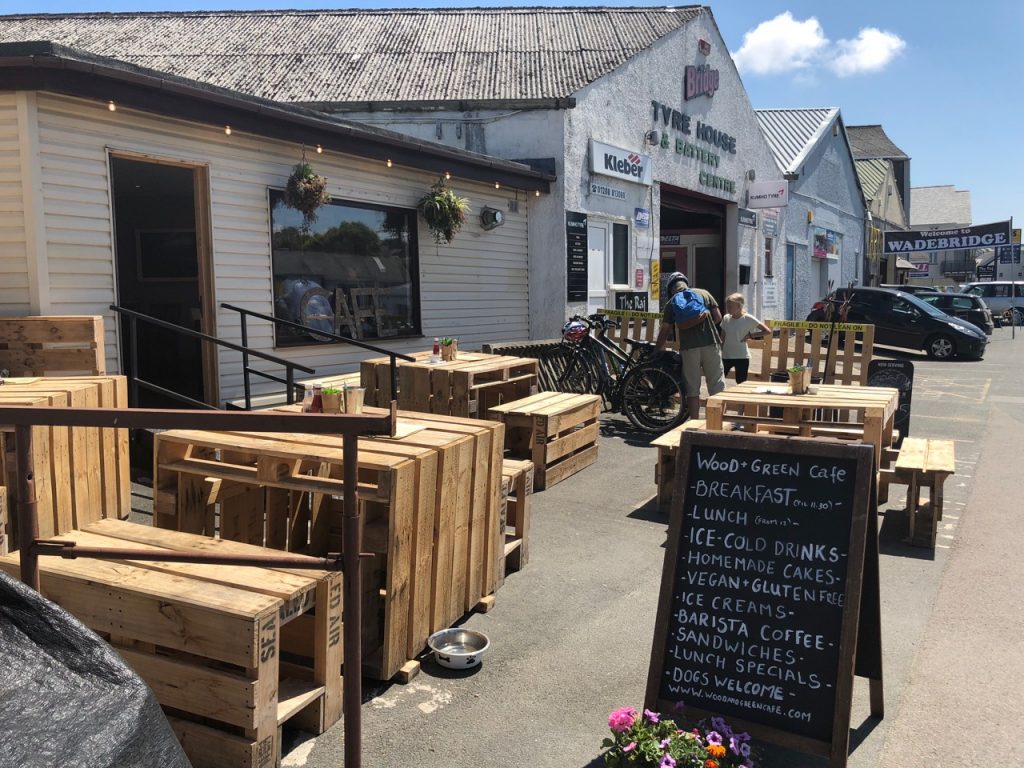 After delicious home-made burgers and hummus we navigate our way through Wadebridge to pick up the trail again and head towards Bodmin.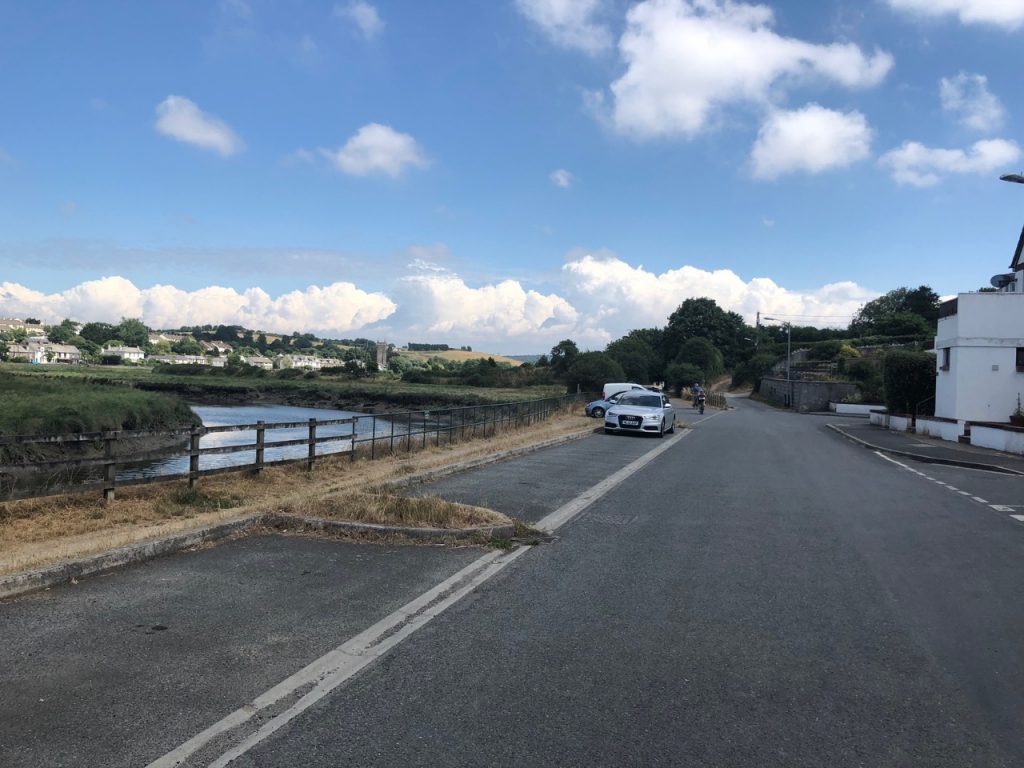 Bodmin is just under six miles away. The cycling is easier now. We are out of the sun, as the path is hugged on both sides by tall trees whose leaves created a calming (and cooling) dappled light.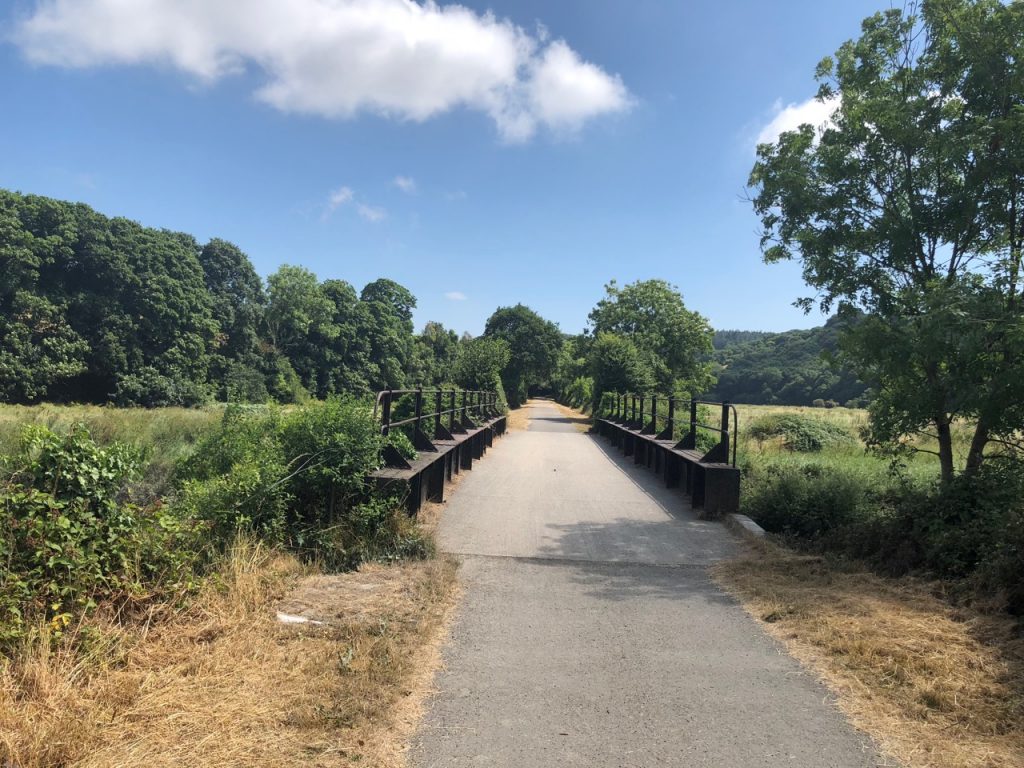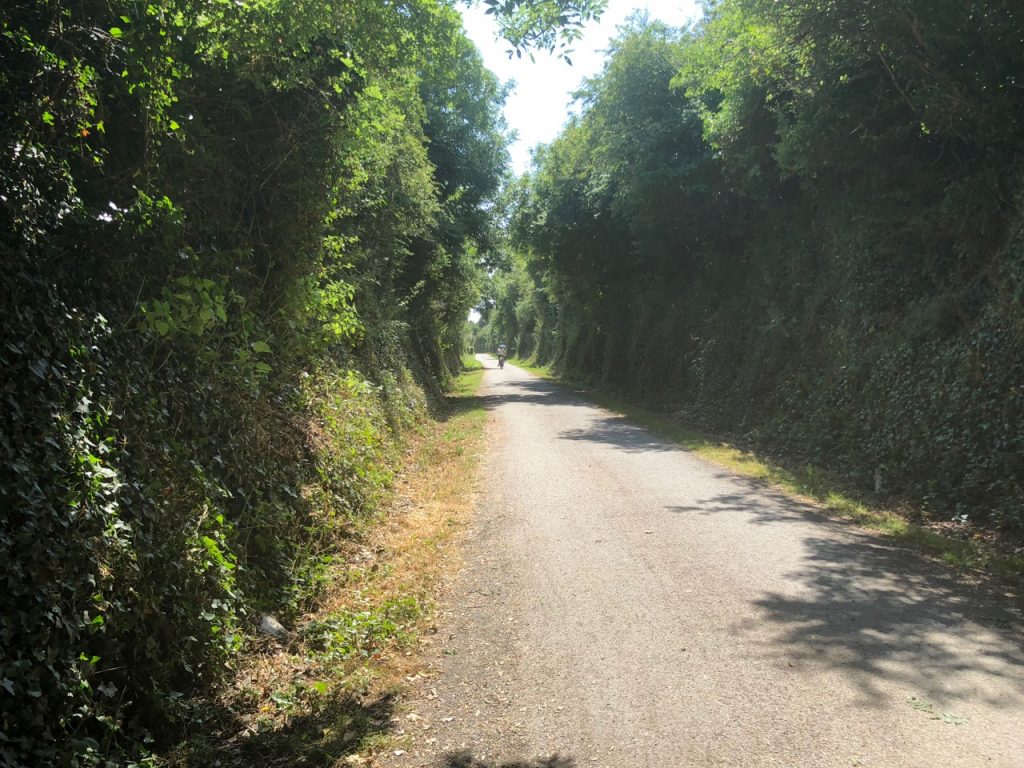 The estuary has now shrunk to a calm river and trickles and glistens.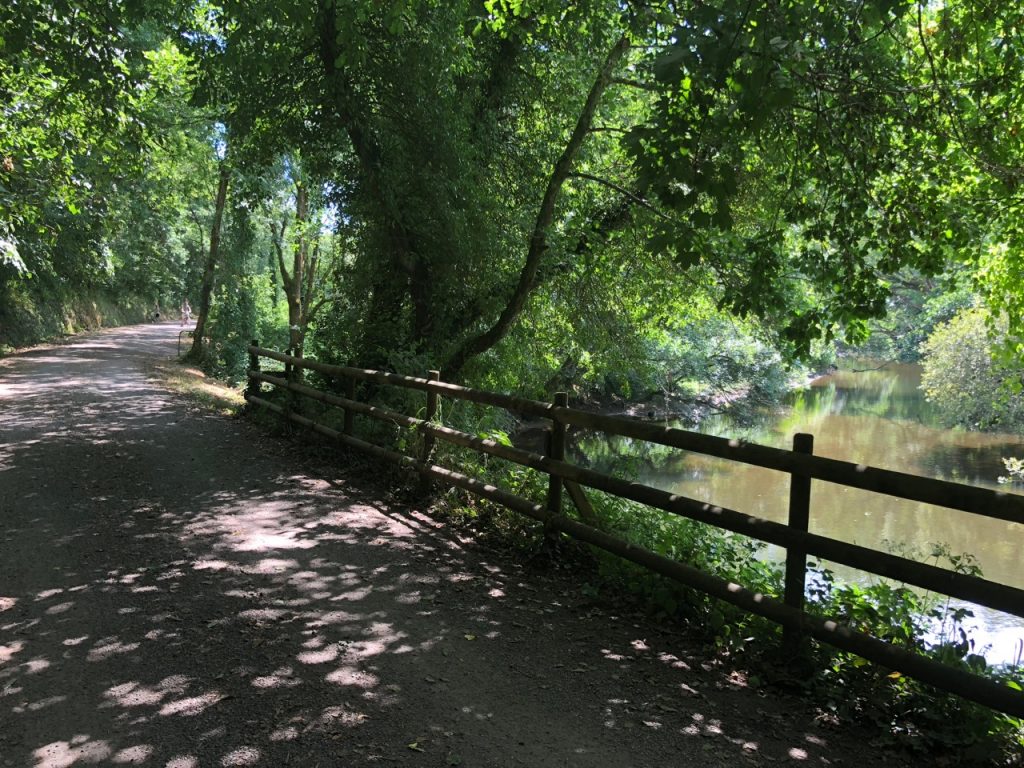 The river seems to be in no hurry as its course slowly wends and weaves. Our route is straighter and more direct, again following the old train line.
We pass though old railway stations. Before long we  approach Bodmin itself.
We stop at the Carmel Trail Tea Gardens for a drink before heading on to Bodmin.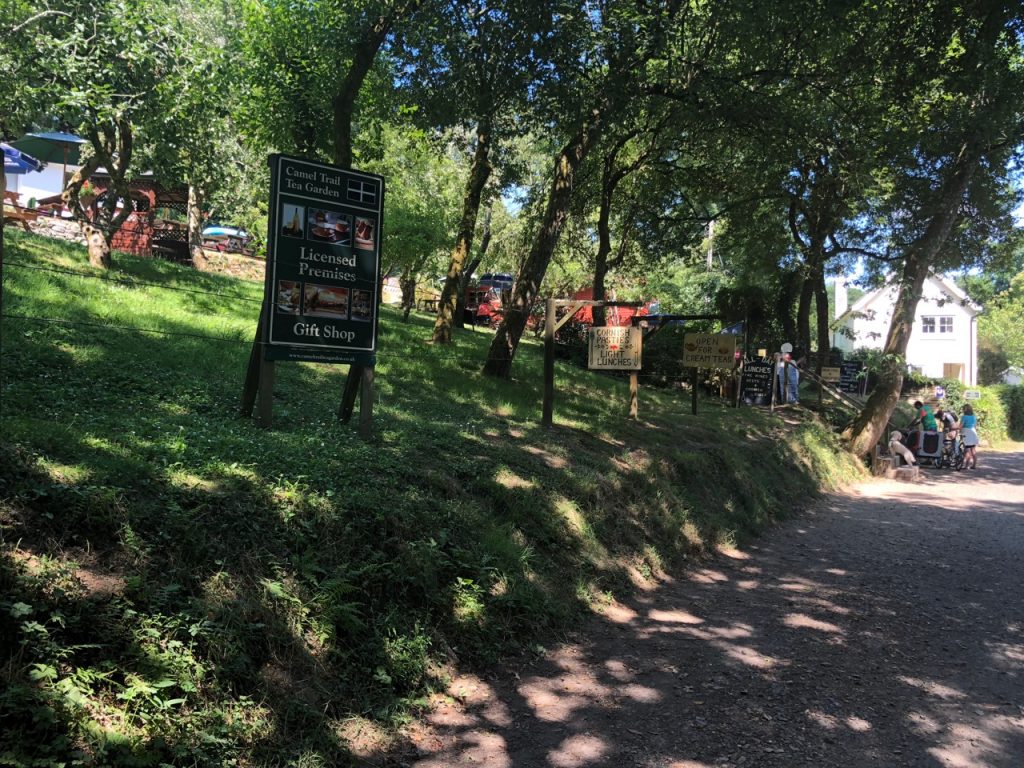 Mindful that we need to peddle back to Padstow we turn away and head back, although the track continues on to Wenfordbridge for a further 6 miles.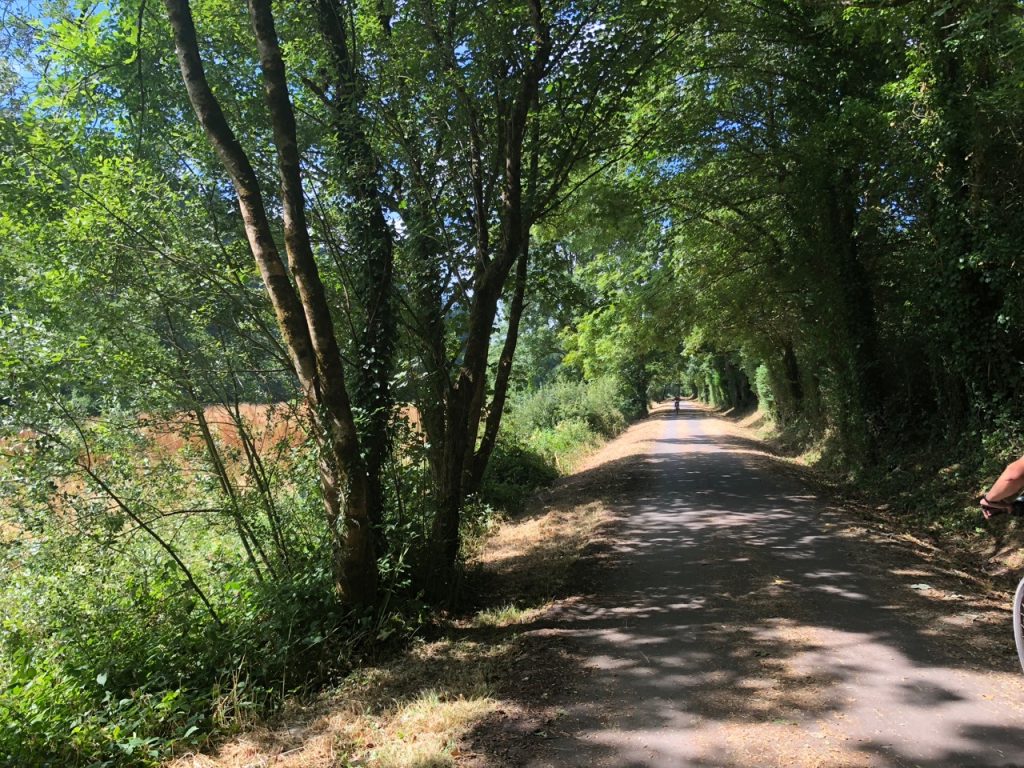 It takes up about an hour to return. An off-sure wind slows us down and tests our weary legs.
The golden sands can no longer be seen, as the high tide has filled the estuary with sea water.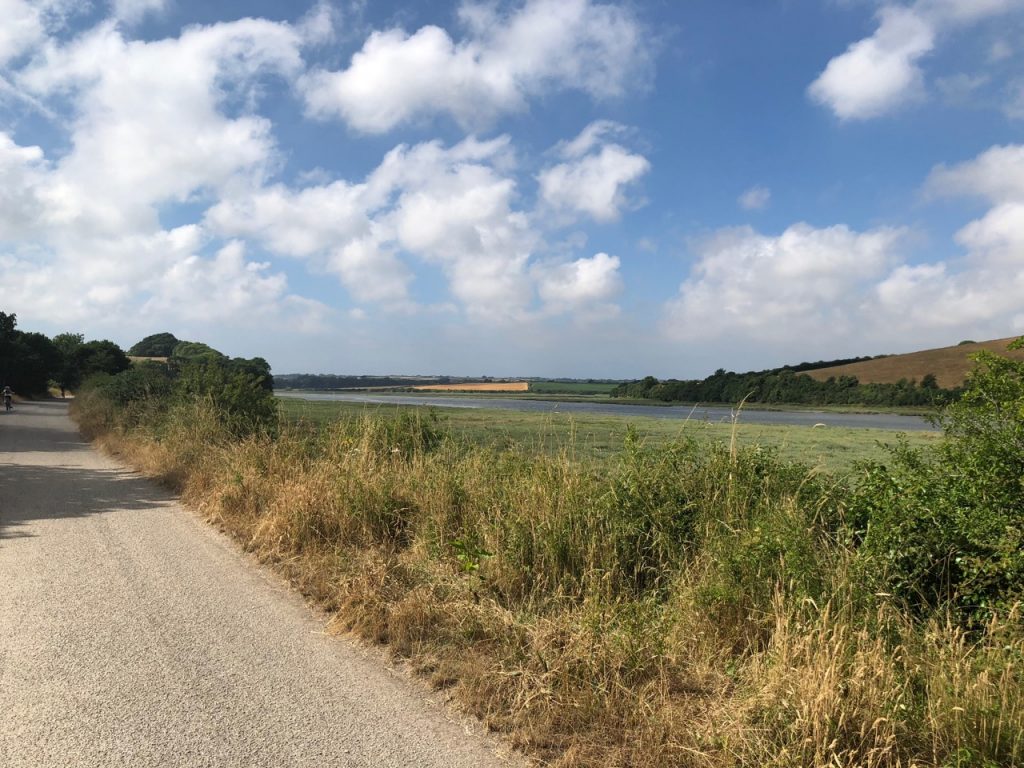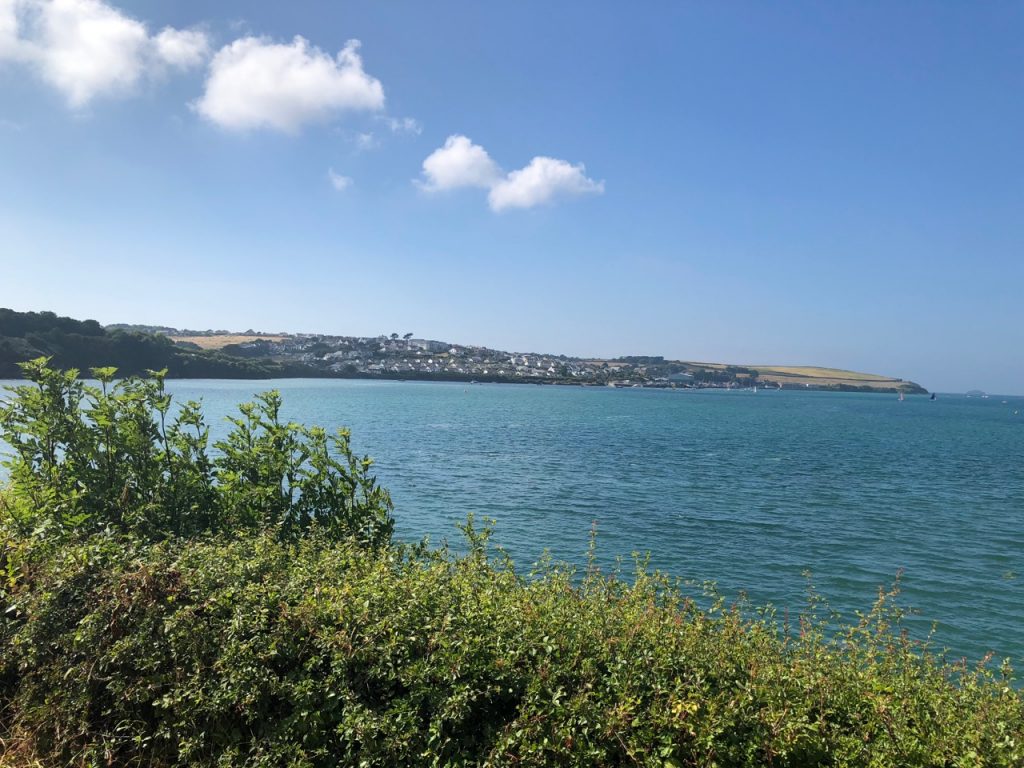 We are soon back in Padstow. We return our bikes to the hire shop and head off into town for some fudge and ice cream.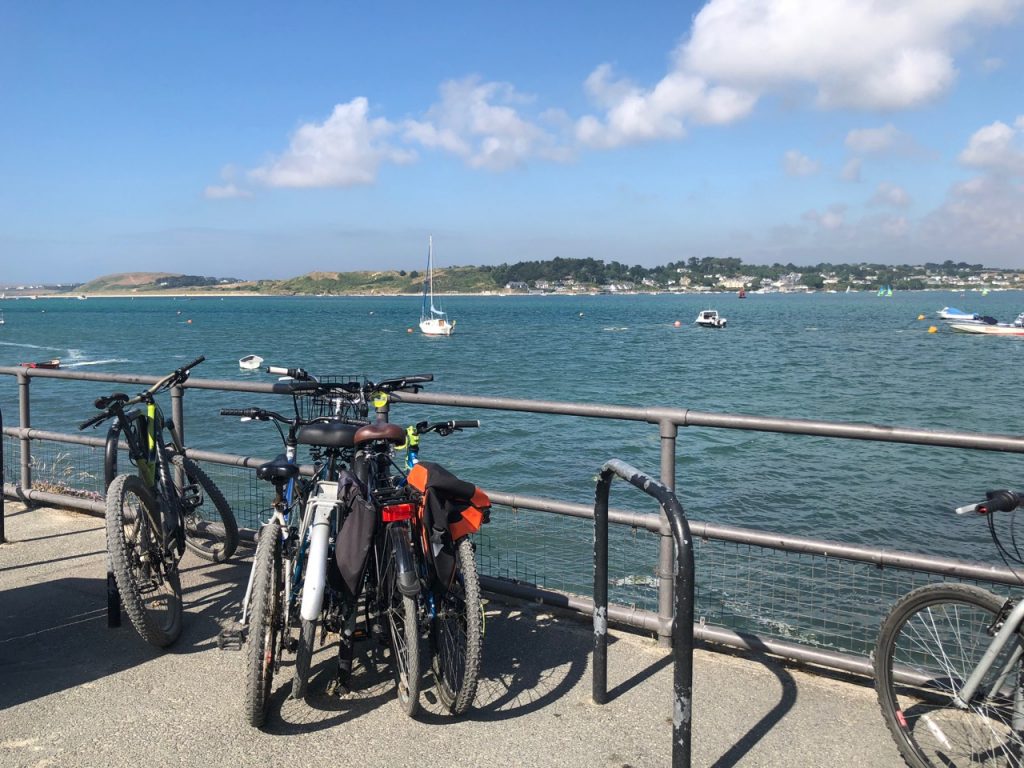 Cycling the Camel Trail – Padstow- Bodmin