In 2015  Climb it Range's  Jim Langley completed his Winter Mountain Leader Award .
Last week, he went one step further and qualified as an International Mountain Leader. Below Jim explains why he undertook a fifteen month process and what it involved.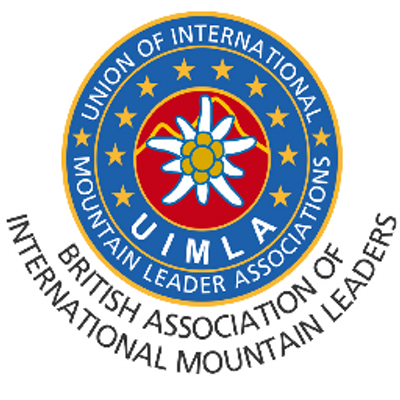 "After becoming a Winter Mountain Leader the next logical step was having a bash at becoming an International Mountain Leader. After all, this is the gold standard in the outdoors industry, allowing those who have it to work virtually anywhere in the world, taking people out mountain trekking.
"It's not for hard-core alpine expeditions. It's for leading treks in the middle mountain areas that are not glaciated. Even so, you can get pretty high, well above the snowline. You need to know what you are doing, and make the right calls and decisions when dealing with difficult weather, tricky conditions and unexpected events.
"I ummed and ahed about it though. It was a big commitment, both in terms of time and money. It costs around £4,000 to complete the award and that does not include your travel costs to and from the Alps.
"In autumn 2015 I decided to go for it. I really wanted to lead groups in the mountains, mainly to spread learning about alpine flowers and ecology which is a particular interest of mine. I'll also be able to lead incredible mountain treks like the Tour of Mont Blanc.
"In the UK the courses are run by Mountain Training, based in Capel Curig in North Wales. I did the first five day training course with them in November 2015, followed by winter training in Bavaria in January 2016."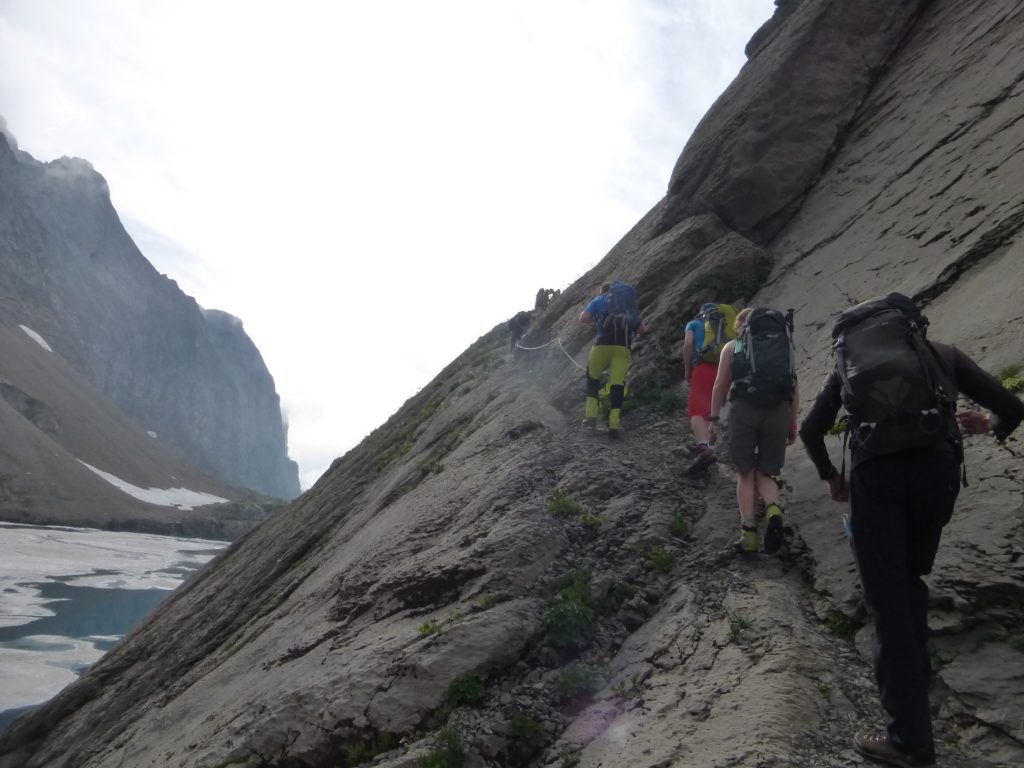 "The summer assessment was in the French Alps last summer."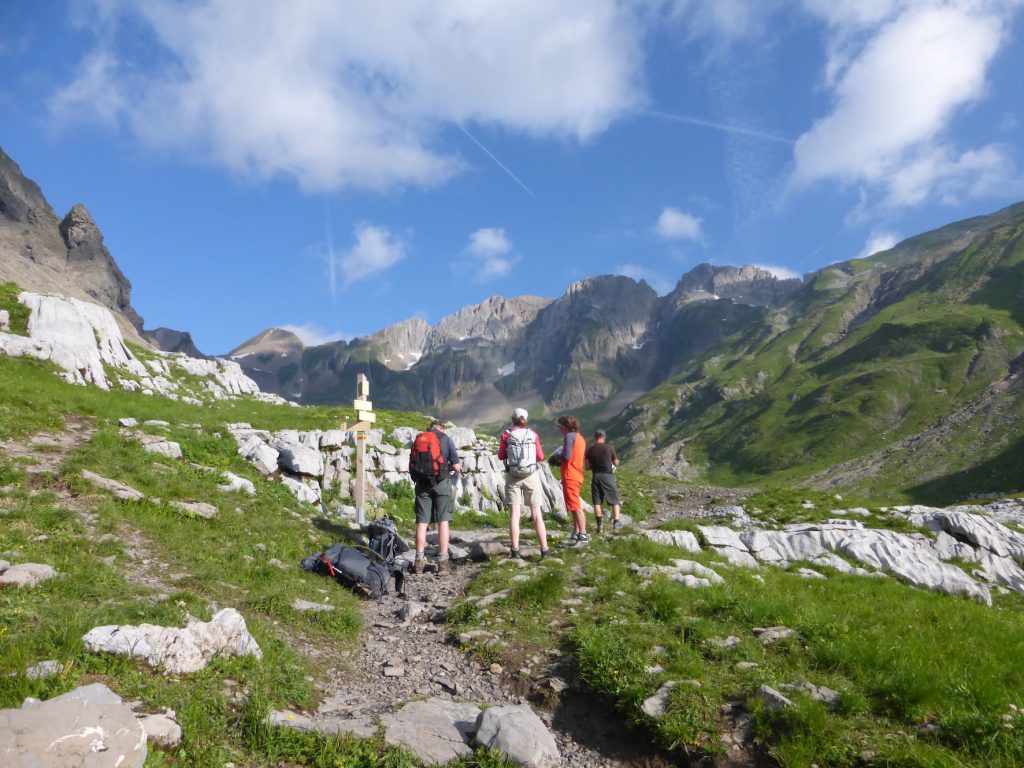 "The last hurdle – and the trickiest assessment of them all – was the winter assessment.
"This took place this January in the Allgaü region of southern Germany.
"This course looked at all aspects of safety in the mountains for groups walking on snow shoes in areas and conditions not requiring the use of crampons and ice axes. Clients will essentially be looking for that winter wonderland experience and enjoying, for example,  a walk to a mountain hut for a hot chocolate. It therefore assesses your knowledge and decision making on issues like how to cross snow covered terrain safely; how to plot routes to minimise the risk from avalanche; and how to call in rescue teams and cope with other unplanned emergencies."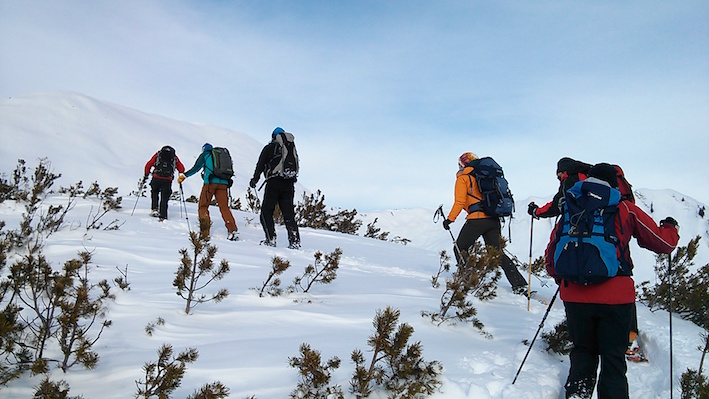 "The assessment is tough. You are constantly challenged about what you are doing and why you do it. You have to show that you have the technical knowledge and experience to lead groups in the mountains in all conditions. And as mountains are notoriously unpredictable you have to show that – whatever happens – you have the temperament and right judgement to protect and safeguard the welfare of your group."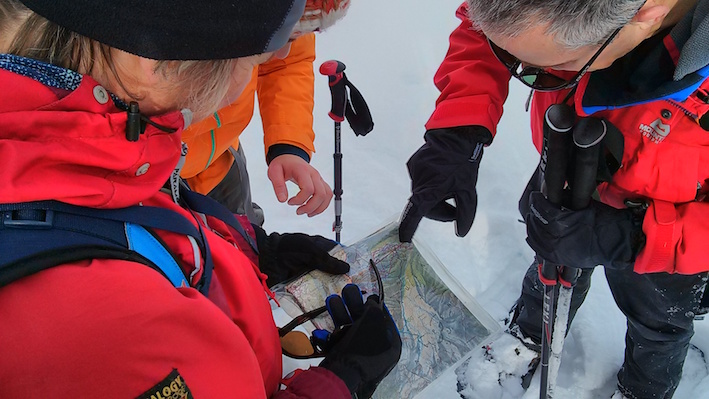 "When I was called in by the course director at the end of the assessment to be given my results, I was incredibly nervous.
"Luckily the news was good. I passed.
"I thought I'd be delighted. To be honest, my initial emotion was sheer relief. I knew that a couple of the others guy on the course had been deferred…I did not want that to happen to me."
"Once I'd taken it all in though, I was both proud and excited. Proud because I was now an International Mountain Leader, and excited because I can now develop courses in mountain ecology in France, Germany and elsewhere…..it's going to be brilliant!"
International Mountain Leader assessment … all you need to know