Green or blue or red or black?
No… it's not the words to a children's song or the dilemma of deciding what colour clothes to wear.
It's the colours of the different mountain bike route available at the fun-packed Whinlatter, in the Lake District.
Run by Forestry England, Winlatter offers amazing views across Bassenthwaite Lake, Derwentwater and Keswick, in the North East section of Lake District.
It's free to use and open for everyone to enjoy.
We went there to experience the buzz and exhilaration of mountain biking.
The park is free to use.
If you want to use your own bikes, your can park there (costs are surprising reasonable).
If you don't have bikes you can hire them on site. And there's even a bus from Keswick which will drop you off right at the park's entrance if you don't your own transport.
We hire bikes.
In fact, we went on step further and hired electric bikes.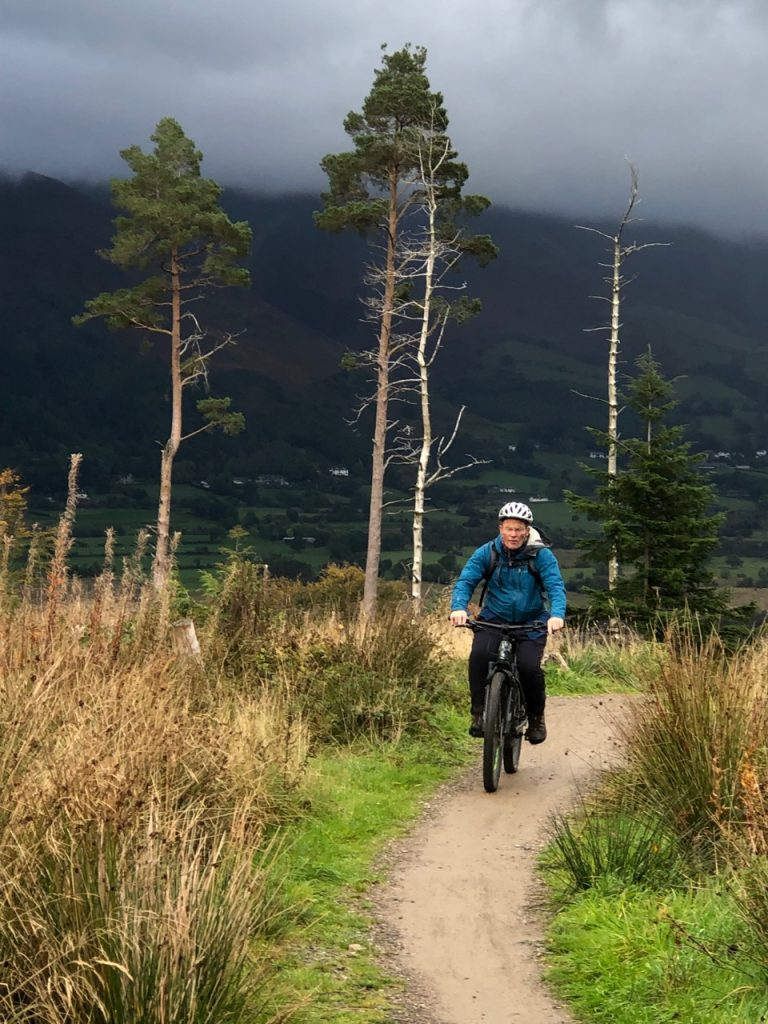 Being mountain bike novices we chose the Blue route which was the easiest available (although it's classified as 'moderate'). Known as the Quercus Tail this 7.5 kilometre (4.6 mile) trail weaved its way round the forrest to give us some amazing views across the Lakes.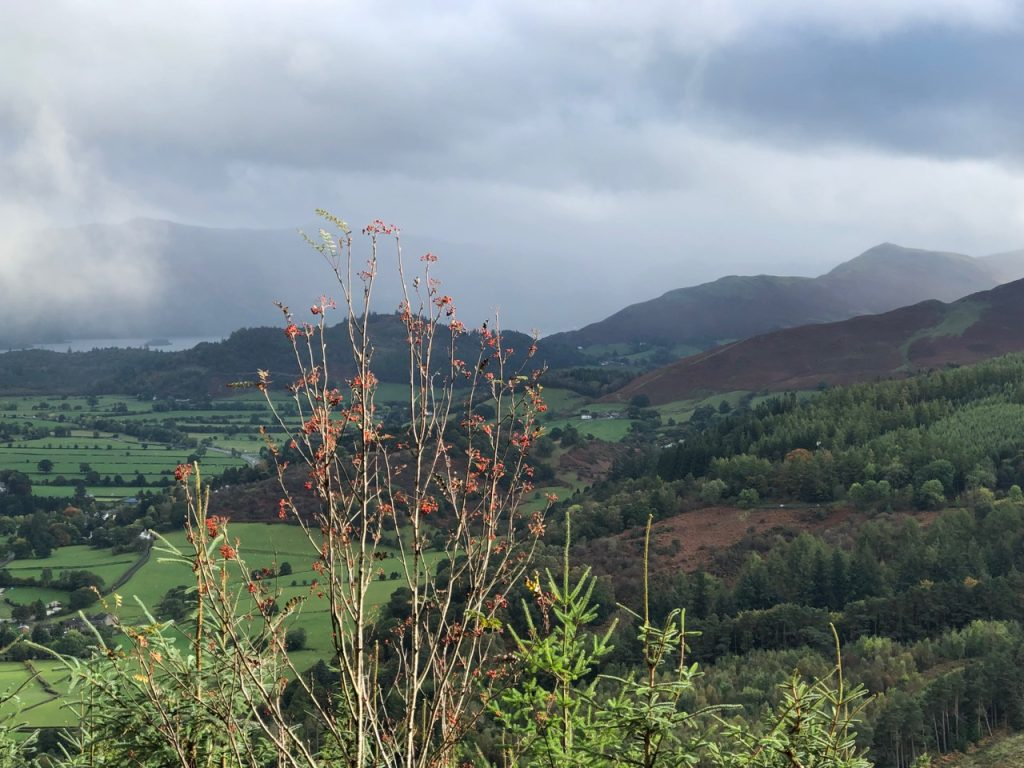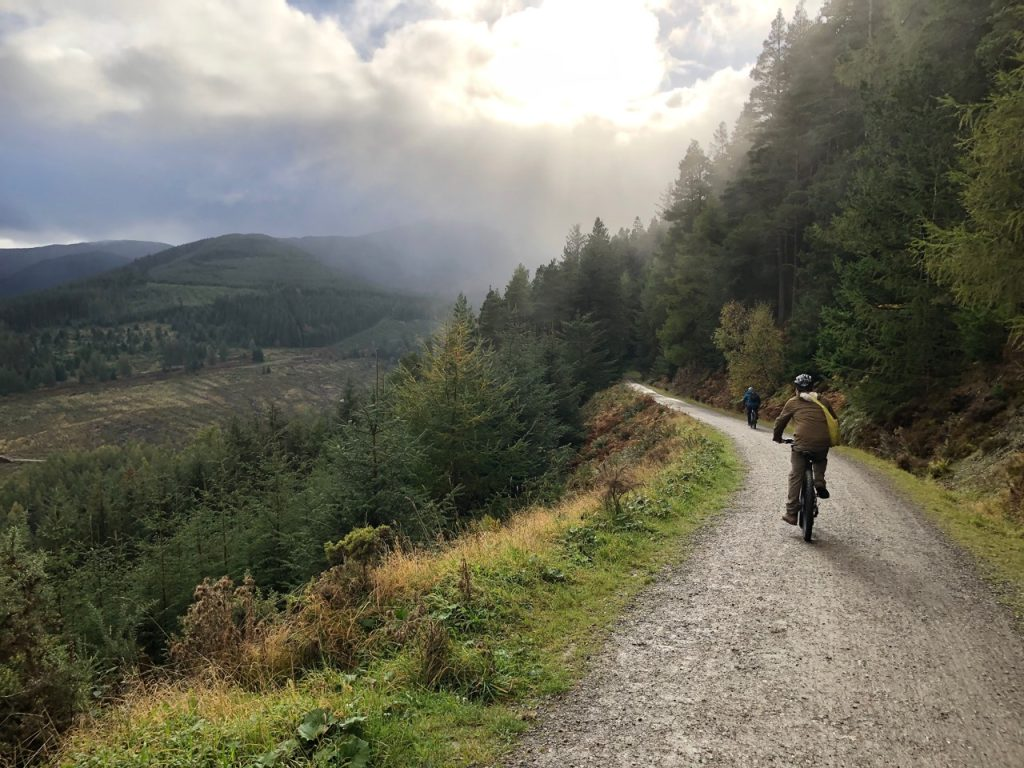 We were pleased we went for the electric option. Although it was only classified as 'moderate' the up hill sections were challenges for those of us who don't bike regularly. The boost from the battery powered engines therefore kicked in a treat as the legs and thighs began to tire.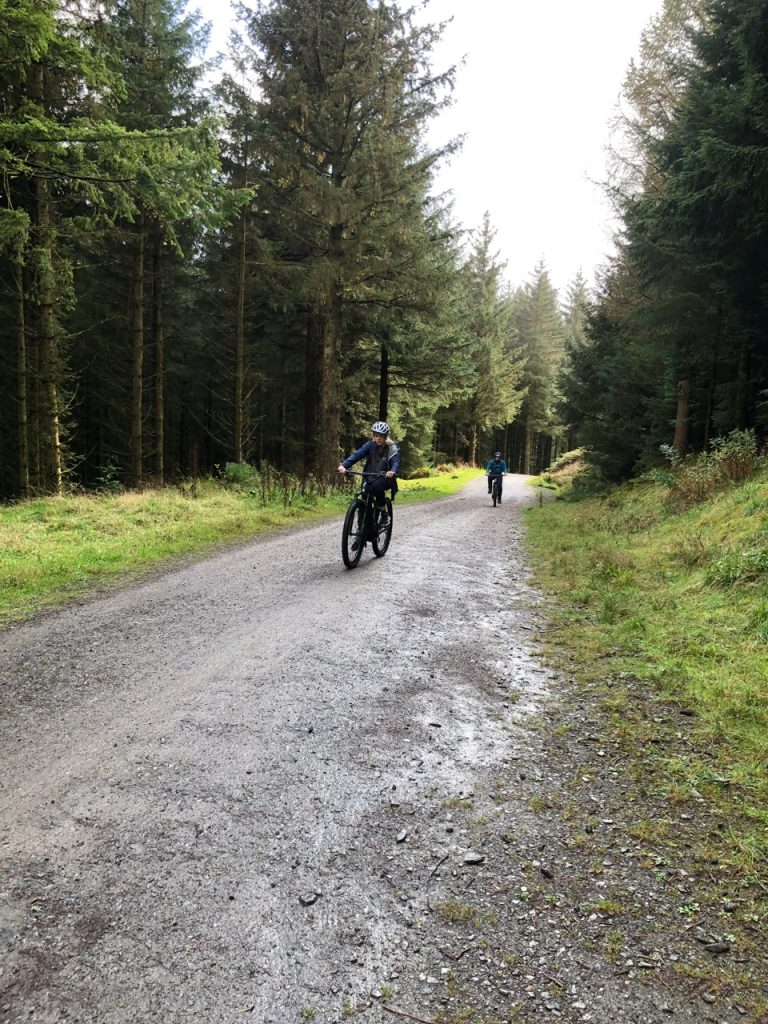 Taking our time to wend our way round, the trail proved to be a big hit. Although some of the trail was challenging and for those who enjoy speed, pretty fast on the downhills section. It felt safe as you knew there were no cars. It was a one way loop so you also knew that there weren't other bikers charging around going the other way.
And of course, when you finish there's a café and visitors centre to enjoy.
What more could you ask for from a day out in the Lakes.
Mountain biking at Whinlatter