It's a great time of year to travel to New Zealand and experience the incredible trekking and outdoor opportunities on offer over there. One year Adam, Ruth and Jim escaped the British winter to spend some time trekking, kayaking and exploring this amazing country.
One memorable walk was The Routeburn track . The Routeburn Track is one of nine "Great walks" in New Zealand. This 32 km walk takes two to four days to complete and boasts some of the most incredible scenery in the world. The route passes through Mount Aspiring and Fiordland National Parks in New Zealand's South Island.
Hiking or tramping in New Zealand is a different experience from backpacking in the UK. The Great Walk routes are all controlled by the Department of Conservation. Accomodation on the Routeburn track is provided by four huts at various points on the trail and camping is also permitted. The route is clearly marked and requires permits and pre booking. The trek is also open to day walkers.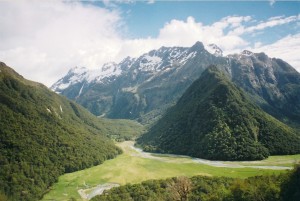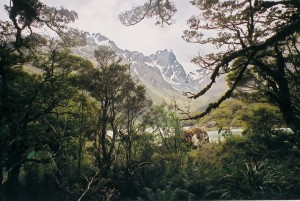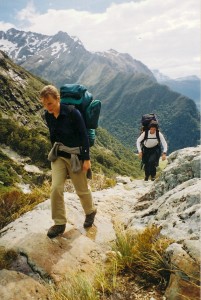 http://www.doc.govt.nz/parks-and-recreation/tracks-and-walks/fiordland/northern-fiordland/routeburn-track/