The Tour of Mont Blanc is – perhaps – one of Europe's most famous and iconic long distance circular paths.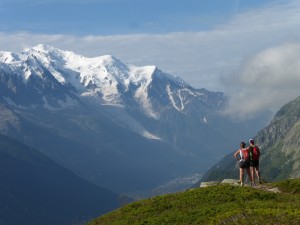 It's approximately 170 kilometres long and has 10 kilometres of ascent/descent. It passes through three countries – Switzerland, Italy and France – and affords all walkers some of the most spectacular Alpine views.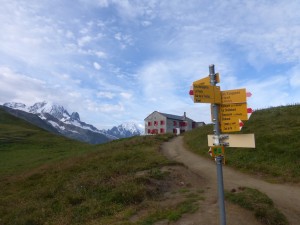 Mountain walking experience is required as the climbs and the weather can be punishing. Even so, the route is accessible for fit walkers who are used to mountain conditions. We took four days to complete the Tour. Many, though, take it at a more leisurely pace and allow themselves a week to get round the circuit.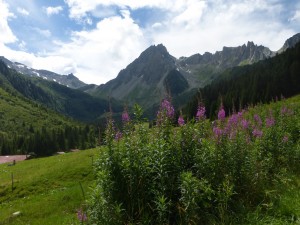 Some walkers carry everything with them, and camp down in lightweight tents or bivvy bags. Others carry very little, allowing well organised tour companies to carry their wears from one stop to another. Donkeys are often used to haul luggage along the way.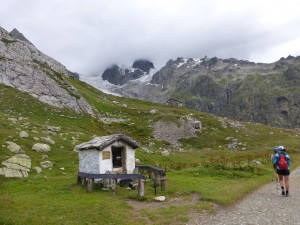 Accommodation is plentiful and well organised. There are a lot of huts along the way which offer dry, warm and hospitable basic accommodation. A hot evening meal and breakfast are usually available for around 30 Euros a night.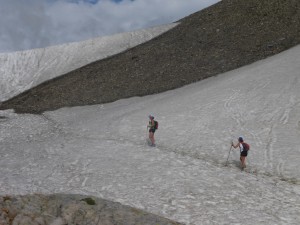 Most walkers tackle the route going anti-clockwise. Many start in the Chimonix Valley. The route then leads them through six other valleys. These include the Montjoie, Vallee des Glaciers, Italian Val Veni and Val Ferret, the Swiss Val Ferret and either the Arpette or Trient Valley in Switzerland.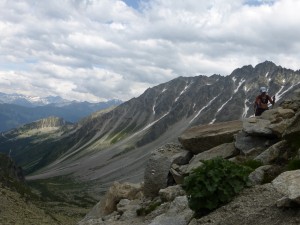 The highest points of the trail are the Col des Fours in France and the Fenetre d'Arpette in Switzerland, both at an altitude of 2,665 metres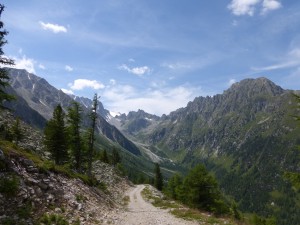 We chose to stay in huts along the way to reduce what we carried but many people choose to walk the circuit, in either direction self-sufficiently. Others choose to have their luggage transported on to their accommodation, by advanced vehicle or by mule, and there are fully supported expeditions.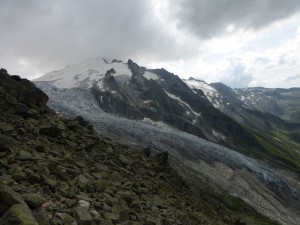 Further information can be found by following these links…
Tour du Mont Blanc Guide: Here's Everything You Need to Know
http://www.autourdumontblanc.com/en/
http://www.macsadventure.com/walking-holiday/europe-walking-holidays/france/tour-du-mont-blanc?gclid=CJmPt7_Wu8ECFSYYwwodux4Ajg