With news of snow already on the hill tops we've been filling our flasks with our favourite hot drinks.
Hot apple brew… add warming spices such as ginger, cloves, orange peel and cinnamon sticks to simmering apple juice. Strain and pop slices of apple to the flask for a sweet and spicy mountain drink.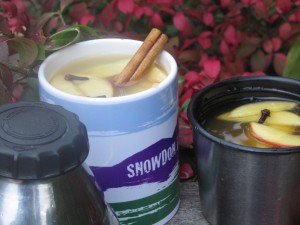 Hot chocolate… we love our hot chocolate made with real chocolate and whole milk. For an extra special twist try infusing the milk with star anise.