The Bournemouth Coastal Path is a 20 mile walk which begins  at the  Sandbanks ferry in Poole  and ends in Milford on Sea. It sits between  the 630 mile South West Coastal Path   and the 60 mile Solent Way.
We walked from Milford on Sea. The walk is easy going with plenty of places to rest and admire the fantastic coastal views towards the Isle of Wight to the south east and  the Purbeck Hills to the south west. Along the route you  pass through  three nature reserves, Chewton Bunny,  Steamer Point,  and the Hengistbury Head Nature Reserve. The views of Christchurch harbour from  Hengistbury Headland are, for us, the  highlight of the walk.
You can choose to take to the cliff tops or walk mostly along the beaches  which are pebbly to start with at  Milford and Barton but become more sandy as you approach Bournemouth and Poole. If you choose the cliff top you will find plenty of paths known locally as 'chines' or 'bunnies'  which cut down to the beach.  There are around 12 of these along the Bournemouth to Poole stretch.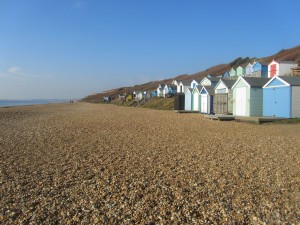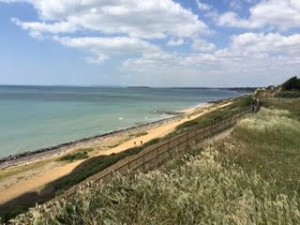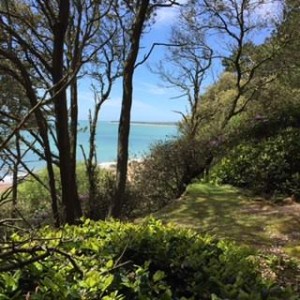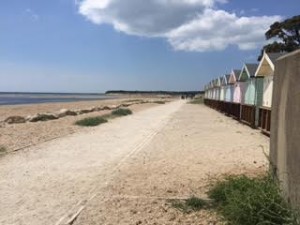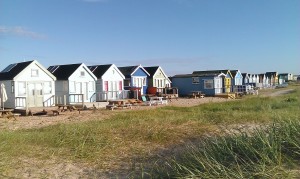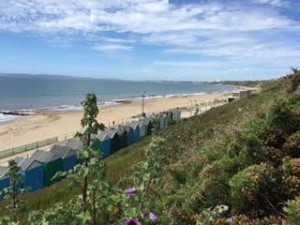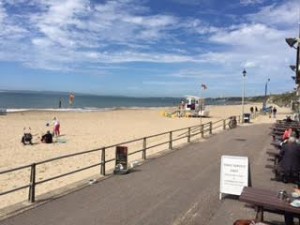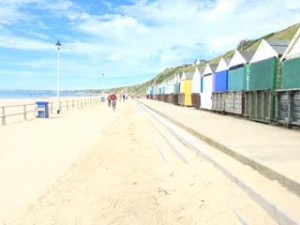 Things to consider…
There is a small ferry from Mudeford Quay to take you on to Mudeford Spit but this only operates in the summer. If you do this walk during the winter months you will need to walk via Christchurch (about three miles).
Between Barton and Highcliffe near Chewton Bunny there is a private holiday park so here you may need to walk inland at high tide.
There are some great places to stop for a bite to eat or coffee our favourites are …
Beachcomber cafe in Barton ….  http://www.beachcomber-cafe.co.uk/
Mudeford Spit  http://www.beachhousecafe.co.uk/
Bistro on the beach    http://www.bistroonthebeach.co.uk/
Urban Reef Cafe   http://www.urbanreef.com/
Other places of interest
Highcliffe Castle
http://www.highcliffecastle.co.uk/openingtimes
Hengistbury head visitor centre
http://www.visithengistburyhead.co.uk/home.aspx
The beach huts on the Mudeford Spit can be hired to stay in for a weekend
https://blog.climbitrange.co.uk/?p=3231
The Bournemouth Coastal Path