I'm sure you've heard of painting by numbers.  Well, in the New Forest you can do cycling by numbers!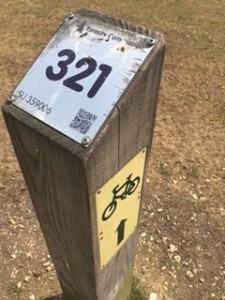 You can enjoy the 100 miles of cycling trails around the Forest by following easy to spot numbered cycleway posts which guide your route.  Whether you want a short three mile ride or a more strenuous and demanding  50 miler – New Forest cycling has it all.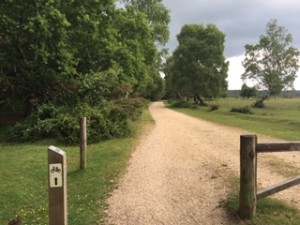 Nearly all routes are off road. They are also dedicated to cycling, with hikers encouraged to follow separate cycling free routes.  The only traffic you will encounter is of the four legged nature, with wild  New Forest horses and ponies occasionally sharing your route.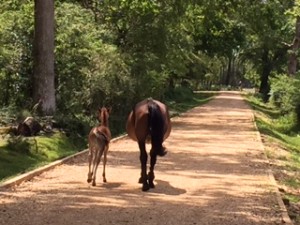 The Forest cycleways are grouped around different areas of the forest.  Access to the  new forest cycling routes is easy. There's an abundance of car parks and picnic areas. Most areas also have good cycle hire facilities, train links, campsites and during summer are on the New forest bus tour.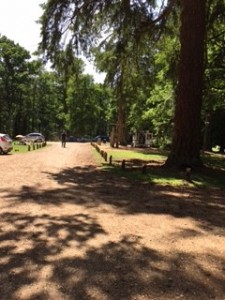 The Cycling in the New Forest map is available from tourist information centres priced £3.25. You can also download a cycle map from the Forestry Commission site here.
Alternatively you can pick up routes with the numbered cycleway posts at cycle hire shops.
Bike hire is available at;
 If you are new to the area it's probably best to begin at Brockenhurst, just south of Lyndhurst, which has  good train connections.  From here you have a variety of options. You can cycle along old railway lines from Brockenhust to Burley, or choose the managed woodland of the Denny Wood area to the East of Brockenhurst. To the West you can choose road routes (Rhinefield Ornamental Drive)  to the stunning  tall trees at  Blackwater, and then off road through ancient enclosures of Hursthill towards Bolderford Bridge and  the river and streams around Ober Corner.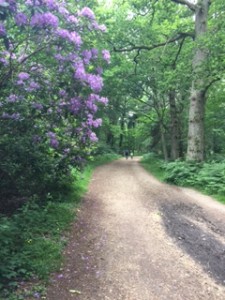 Alternatively you can choose from a number of different circular routes around Bolderwood, and,in the summertime watch wild deer roam free from the feeding station.  From here you could  also choose routes to the  Reptile Centre  (summer only) which is worth a visit to see frogs, snakes and other indigenous reptiles and its free!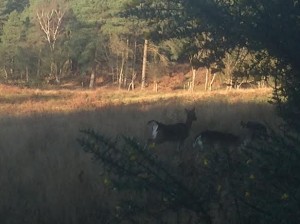 We recommend Roundhill campsite in the New Forest for combining camping and cycling holidays in the forest.
Cycling in the New Forest National Park