I've been wearing this Duke of Edingburgh gold brooch after hearing of the death of Prince Phillip, the Duke of Edingburgh this week.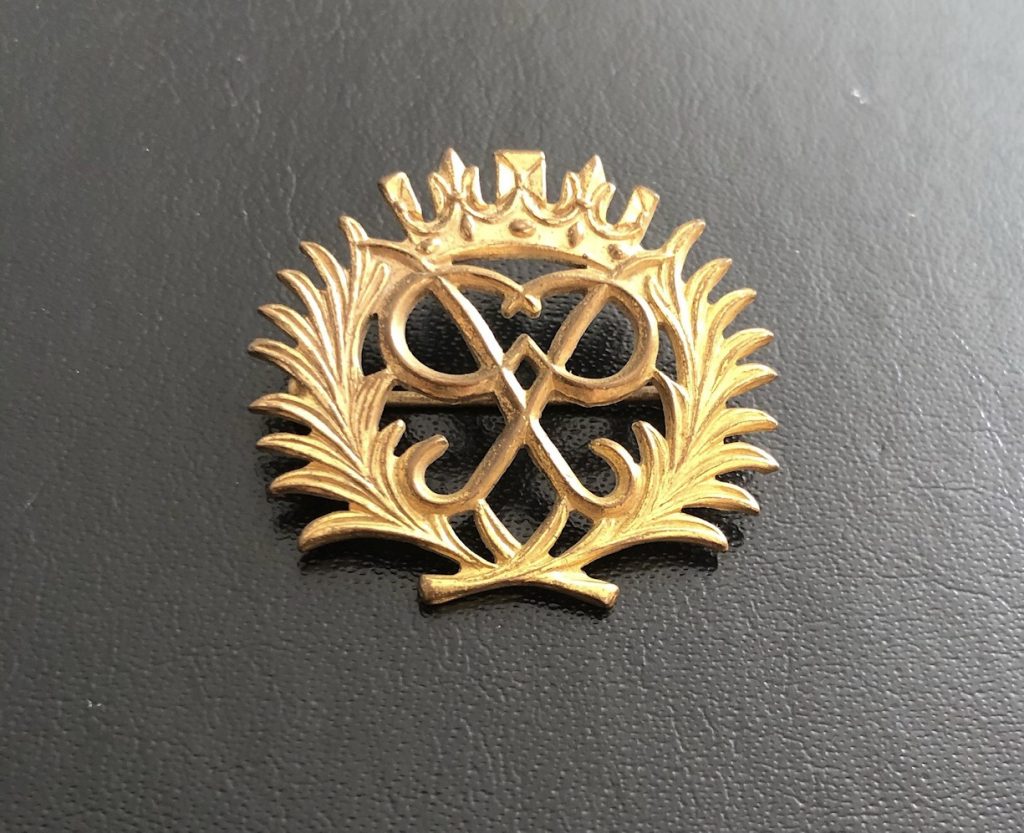 The brooch belonged to my Mum who became the first girl in Warwickshire to achieve the award. She spoke of the excitement of receiving the award from the Duke at Buckingham Palace.
The D of E scheme was set up by the Duke of Edingburgh, John Hunt, an army officer who led the first summit of Everest in 1953, and Kurt Hahn, a German educator and founder of the independent, elite, boarding school Gordonstoun in Scotland attended by the Prince.
They wanted to make the scheme accessible to people who were not privileged. It's a great philosophy and a very worthwhile programme. It certainly inspired many people like my Mum and continues to inspire young people from all backgrounds today. After leaving school ( Copthorne, Radford, Coventry) at just 14 and without any qualifications she found the scheme and its structure of great benefit.
Once the scheme opened up to girls in the late 1950s she immediately began working towards her award. In addition to the expeditions, the activities she chose ranged from teaching at an open air school in Corley for children with lung problems, to judo and arts projects.
Below is a cutting from The Birmingham Post with my Mum collecting her silver award. Shortly afterwards she went on to attain the gold award.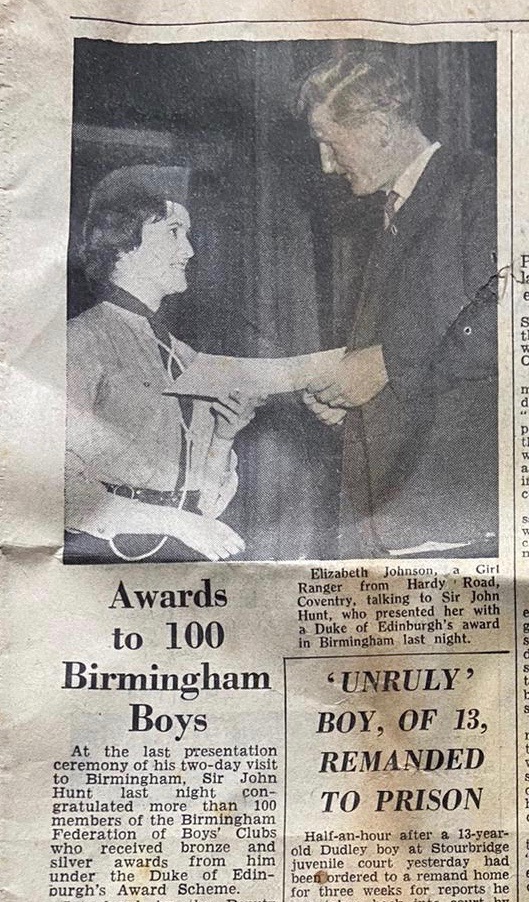 Over 60 years later the D of E scheme continues to inspire my family. My brother often freelances as a D of E expedition leader, my son gained a silver award in 2017 and my 14 year old daughter is currently working towards her bronze award.
The Duke of Edingburgh Award