When most people think of the Lake District, they probably conjure up images of long walks, fire-side pubs and hearty traditional meat-based meals. Well, things have moved on, Ambelside and  its surrounding areas are fast developing a reputation for fine vegetarian and vegan food.
We stayed at Ambleside Manor, in October just before the second lockdown of 2020. Ambelside Manor is based on a grand two acre plot near the centre of Ambleside in the Lake District.
We were immediately struck by the grandeur of the building and the interior décor which makes the most out of the well proportioned rooms and high ceilings.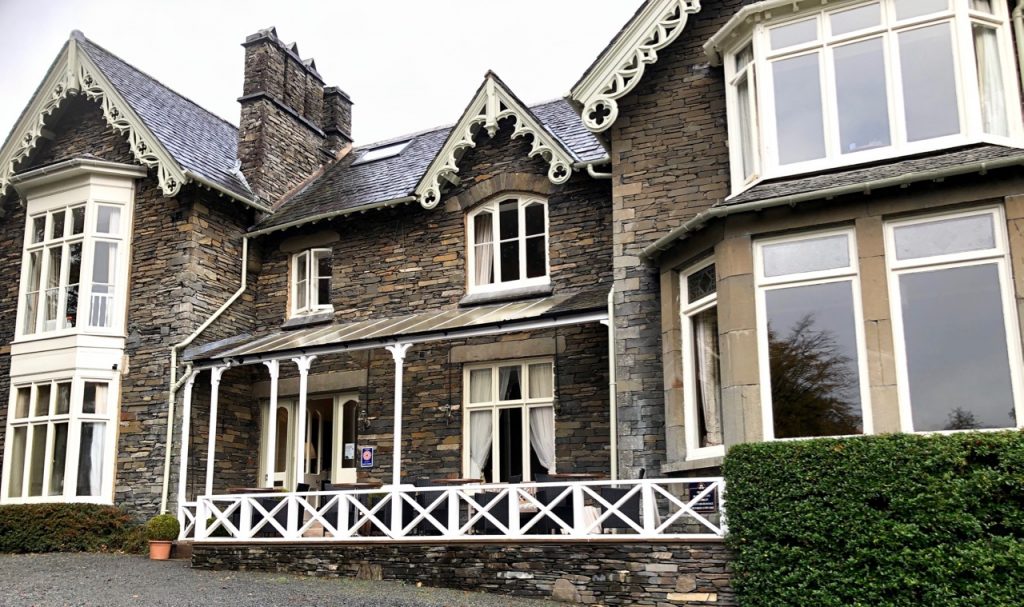 This 15 bed guest house is certainly no run-of-the-mill B & B.   It's extremely comfortable and friendly. What makes it stand out though is the vegetarian breakfast and beautiful breakfast room.
Whether you are a committed Vegan or an omnivore, you'll be impressed by the quality of breakfast.
Our favourite was the fresh fruit salad and granola with Greek yoghurt (vegan yoghurt is also available), but the daily special and the cooked breakfast are equally impressive.  You can even order all three if you are really hungry.
We did not need to because we ate at Zeffirellis a partnered restaurant the night before (a short stroll away in the centre of Ambelside). This is an Italian pizza and pasta restaurant with a difference. Again, it's completely vegetarian with lots of vegan options. It also has a Jazz Bar and cinema. This, along with the fact that it is a large and buzzing eatery, really gives you the sense that you're having a real night out when you are there.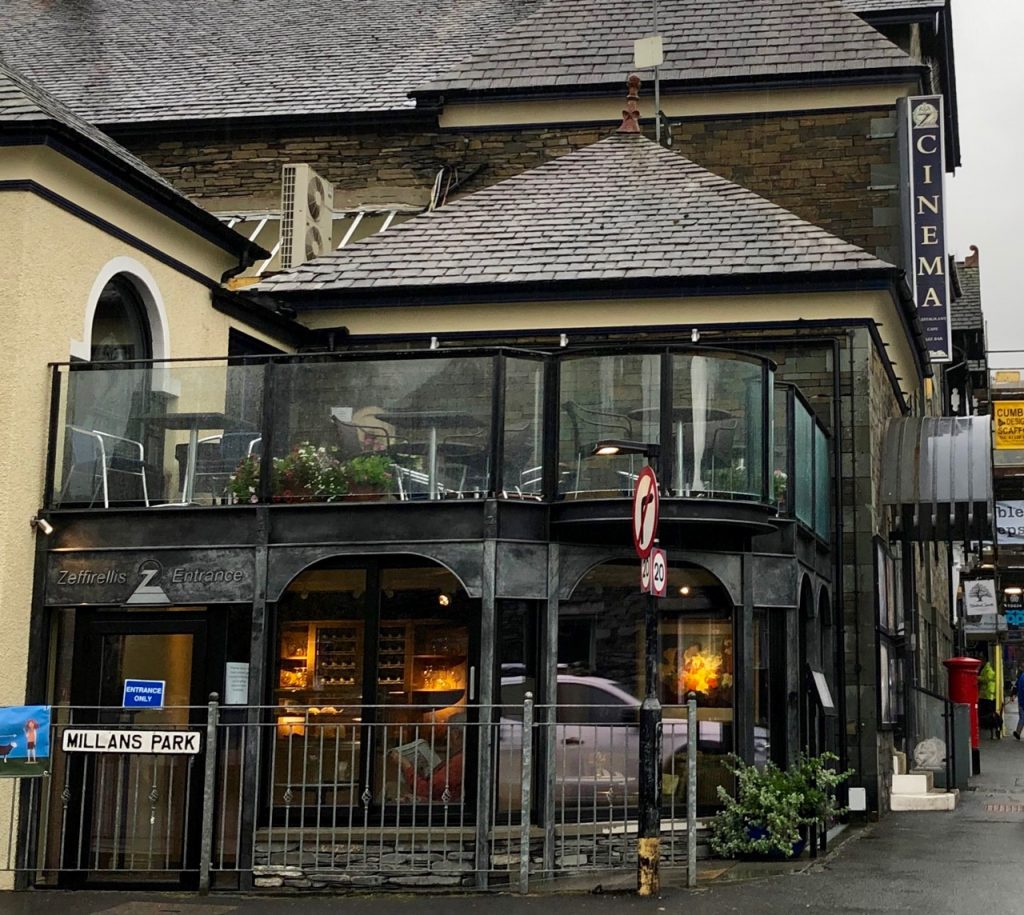 There's also Fellinis which is more intimate and a slightly more upmarket venue. We were told it offered a  'fine dining' vegetarian restaurant.  It certainly was.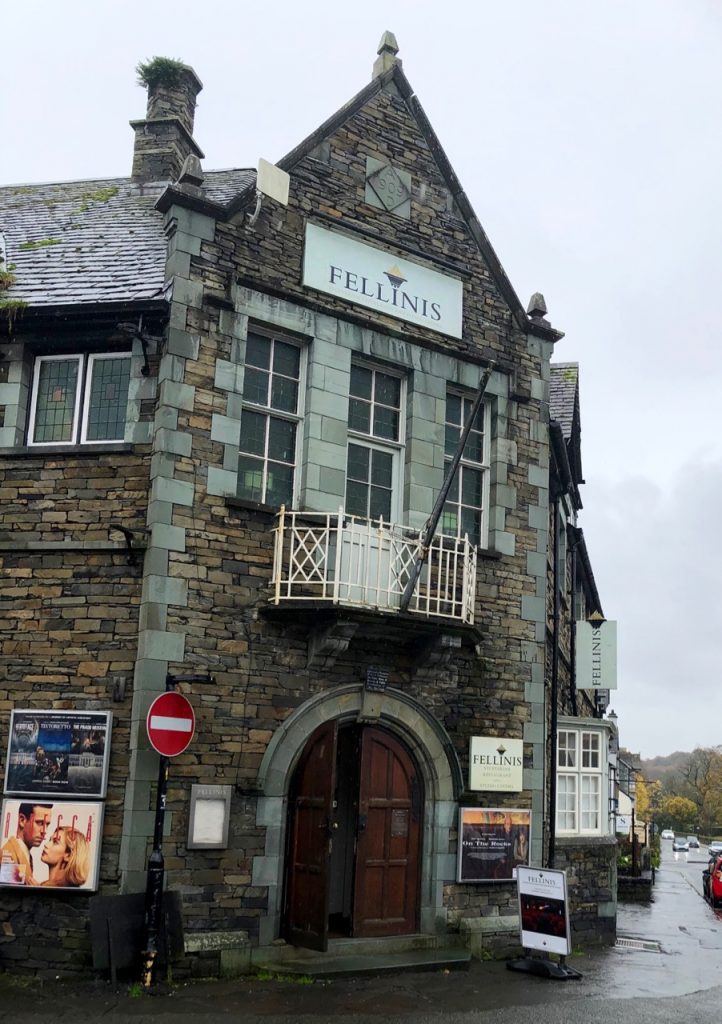 Linked to both these restaurants are the  cinemas. You can therefore go for a 'dine and view' deal without leaving the premises  (although there's also another cinema 'Zeffirellis by the Park' in this offer which is only a couple of minute's walk away).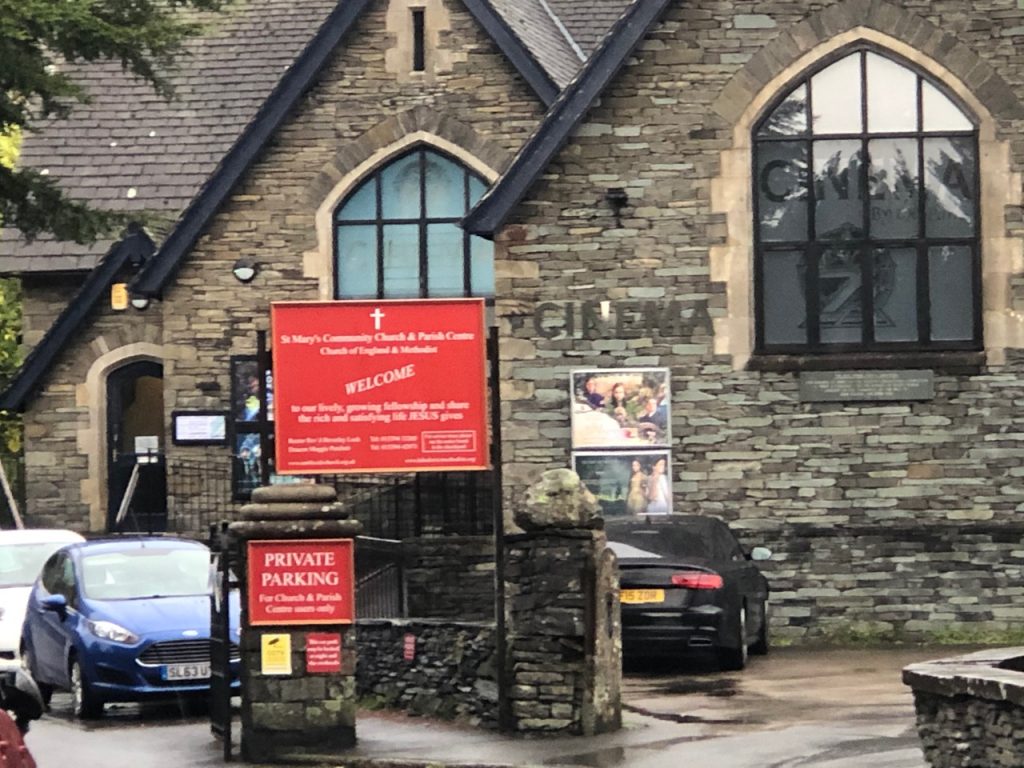 The Rattle Ghyll Deli in Ambelside  do fabulous  super fresh and delicous vegetarian take outs for those long days out.
And around two miles from Ambleside you can also enjoy incredible vegetarian food at Chesters By the River (or simply Chesters, as it's known) which is based in Skelwith Bridge.  The menu is Vegan. All the food is made freshly on the premises and – for a lunchtime venue – it can't really be beaten. The café also offers a takeway service for walkers, visitors to Skelwith Falls and those who haven't booked and can't get a seat in the main café (yes…it's that popular)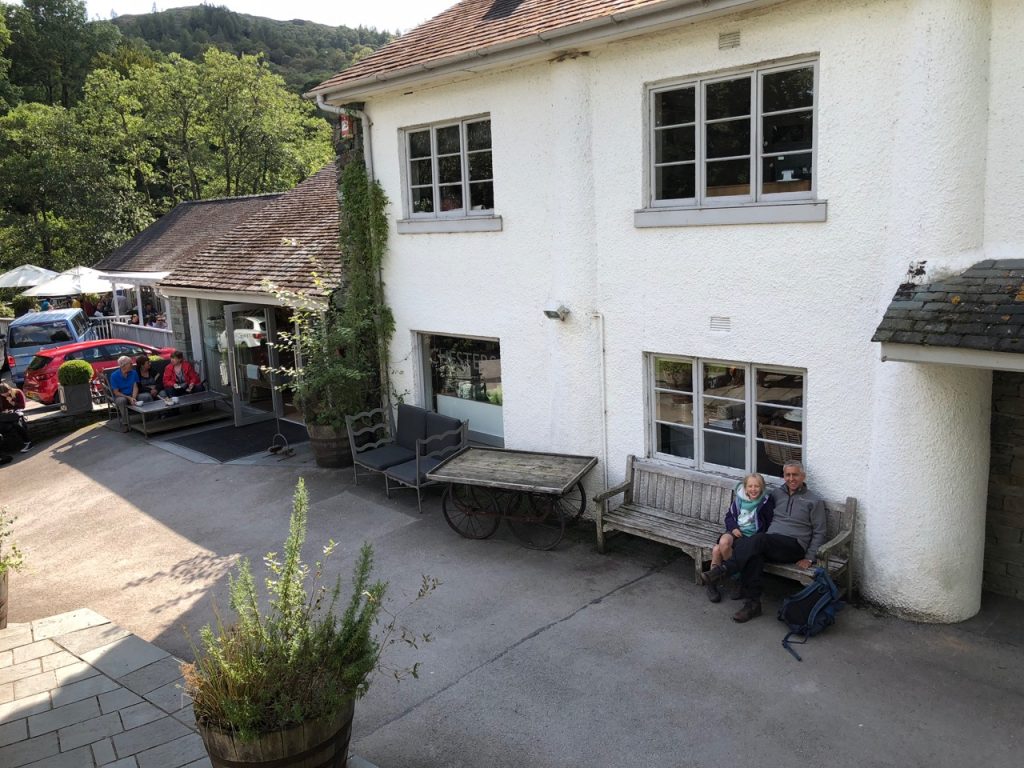 If you are staying in Ambelside there are so many wonderful walks nearby.
Some ideas might be;