BEST VIEWPOINT: Rosewall hill
Just a mile or so outside the tourist honeypot of St Ives is – perhaps – one of the best viewpoints in West Penwith, Cornwall; one that few people know about or visit.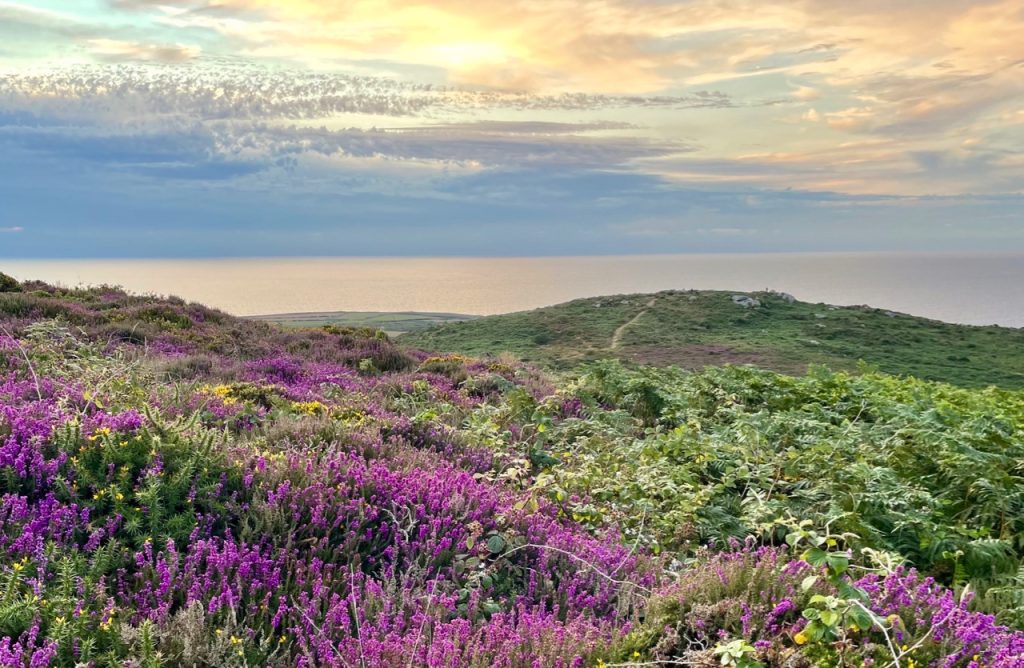 If you head out of St Ives heading west towards St Just, the road soon climbs. About a mile out of town there's a non-descript small car park on the left hand side of the road.
Blink and you will miss it as it only has enough space for half a dozen-or-so cars.
Park up and your see a notice board outlining a short circular walk about Rosewall Hill.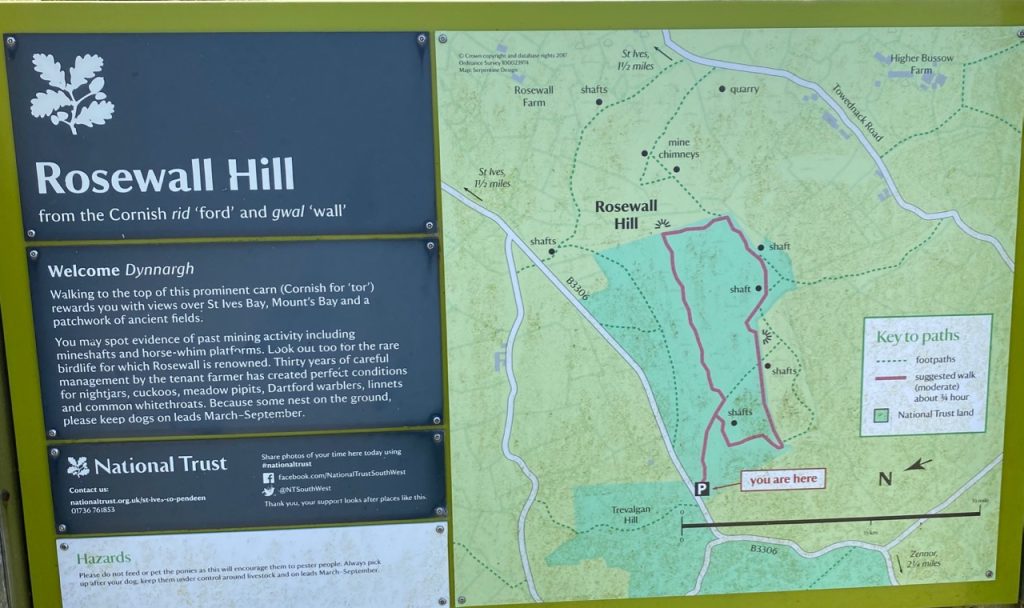 The path veers left as it slowly climbs through the scrubs and bracken. Within ten minutes you will reach top which is marked by cairns.
The view is incredible. To the south you can see the Lizard and St Michael's Mount. On a good day you can just about make out the Isles of Scilly to the West. Your eyes can also follow the coast North East wards up the Cornish coast.
The view is aided by the atmospheric and barren landscape in the foreground. This somehow reinforces or enhances the drama and sheer beauty of the coast and the sea on the horizon.
When you leave the viewpoint you can easily follow the path onwards as it takes you down and then back and around to the car park.
The walk may be gentle, but the views and overall experience is very dramatic. It's well worth a visit.
BEST ICE CREAM: Moomaid of Zennor
If you are an ice cream fan you spoilt for choice in West Penwith, Cornwall.
Everywhere you go there's a ice cream shop or parlour with an ever increasing array of imaginative flavours to tempt you.
Standards are high and it's not easy recommending one ice cream over another.
However, we think one does stand out from the rest.
It's the charmingly named Moomaid.
Based in Zennor, Moomaid is only available in a handful of places in West Cornwall (although it does have its own shop and parlour in St Ives).
It's run as a family business based at Tremedda Farm in Zennor. All the milk used to make the ice cream comes from their own herd. It's then mixed with Rhodda clotted cream or double cream to create divine ice cream.
You must give it a try.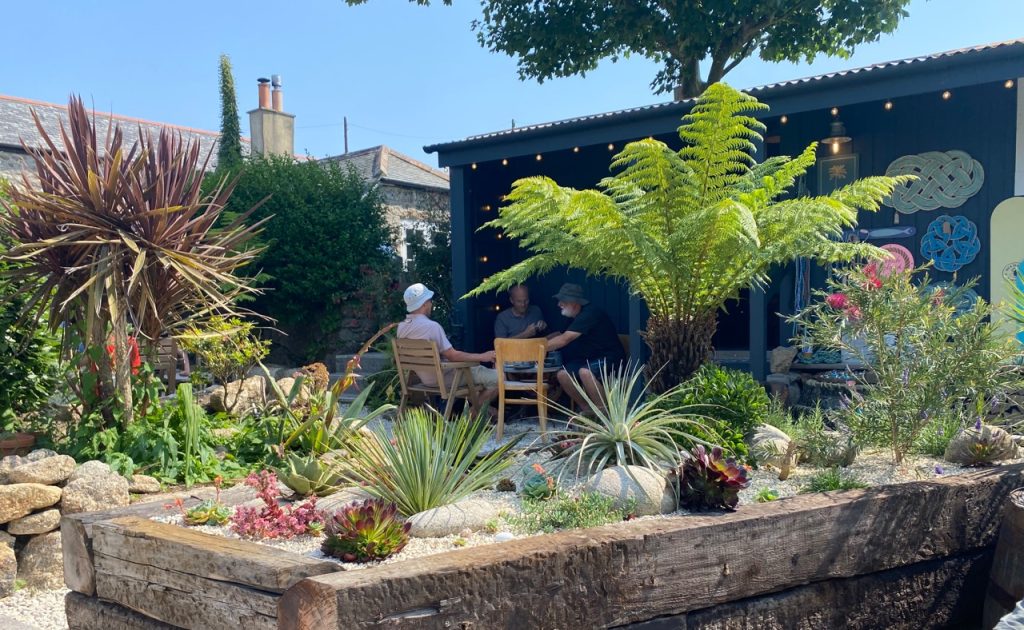 BEST WAVE WATCHING: Porth Nanven (cot valley)
There's no shortage of great spots to watch the Atlantic Ocean crashing into the West Penwith coastline.
However, we reckon the best among them all is the tiny cove of Porth Nanven.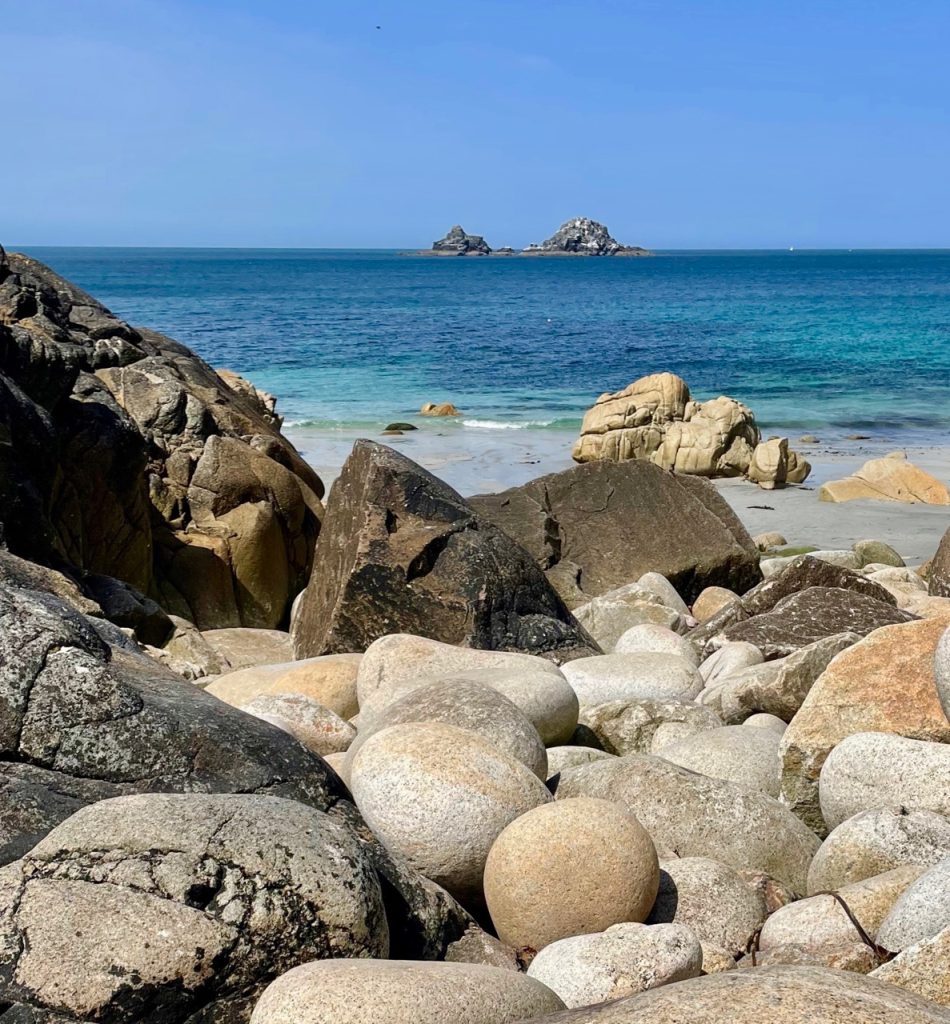 This small, atmosphere bay can be found at the end of the Cot Valley, a cool tree lined Valley that runs down from St Just to the coast.
It's an easy walk from St Just. It can't be more than about a mile down to the coast.
If that's too much then there's a small winding road. Eventually the road will run out.
Park up in the small car park. It's only another fifty yards or so to the beach.
When we were there it was high tide. There was no trace of the sandy cove. What we did see was the sea crashing into an impressive array of rounded granite boulders on the shoreline. It was so atmospheric.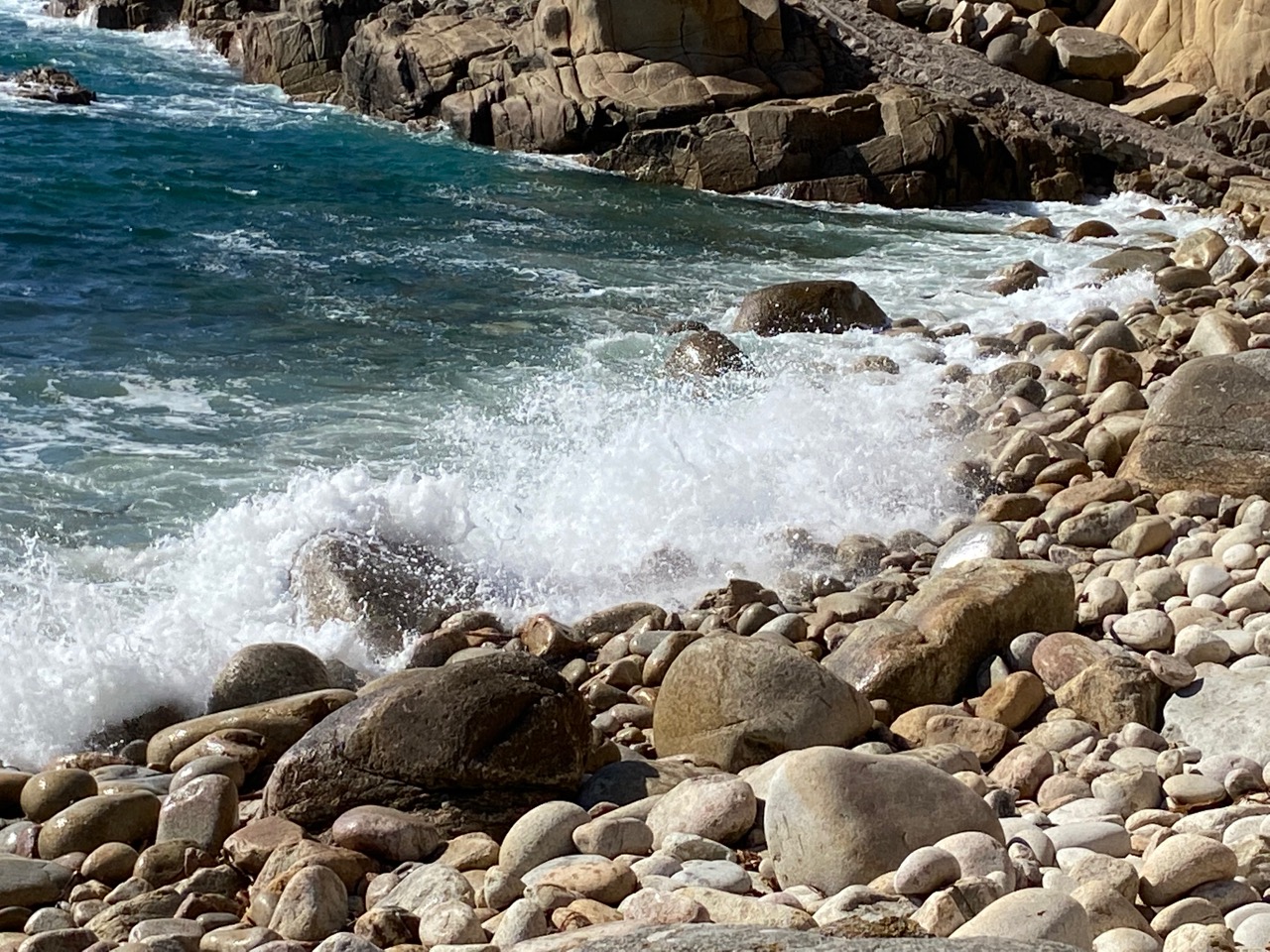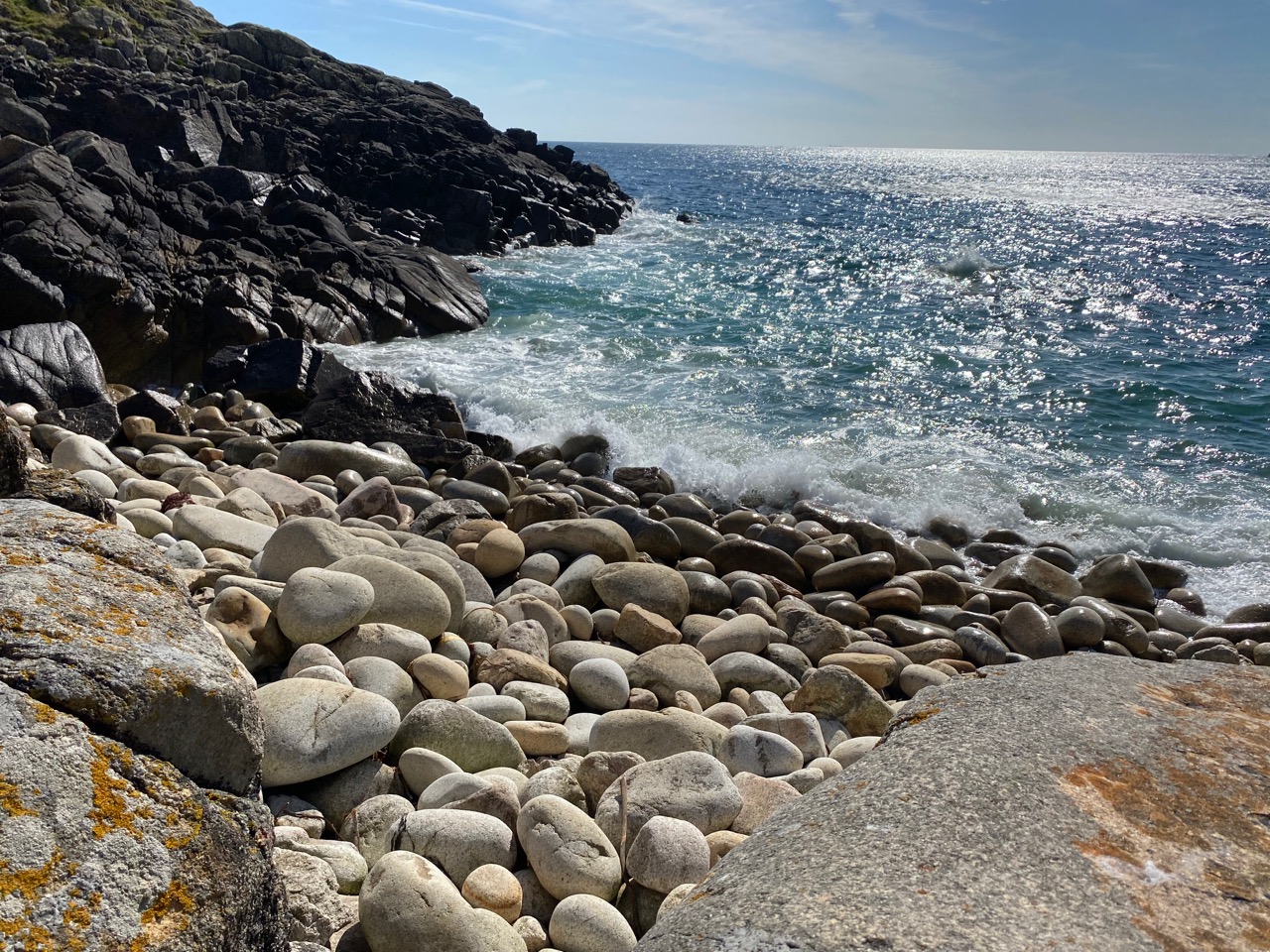 MOST TRANQUIL CAFE: Lelant heritage centre and cafe
Set in the peaceful 'living' churchyard, a stone's throw from the coastal path in Lelant we came across this delightful and very friendly cafe based in a small chapel. the cafe is served by volunteers from the local community with a funds raised going towards the upkeep of the church.The volunteers don't just give their time. They also bake the scones themselves. The highest quality home baking served up in such a unique and idyllic setting.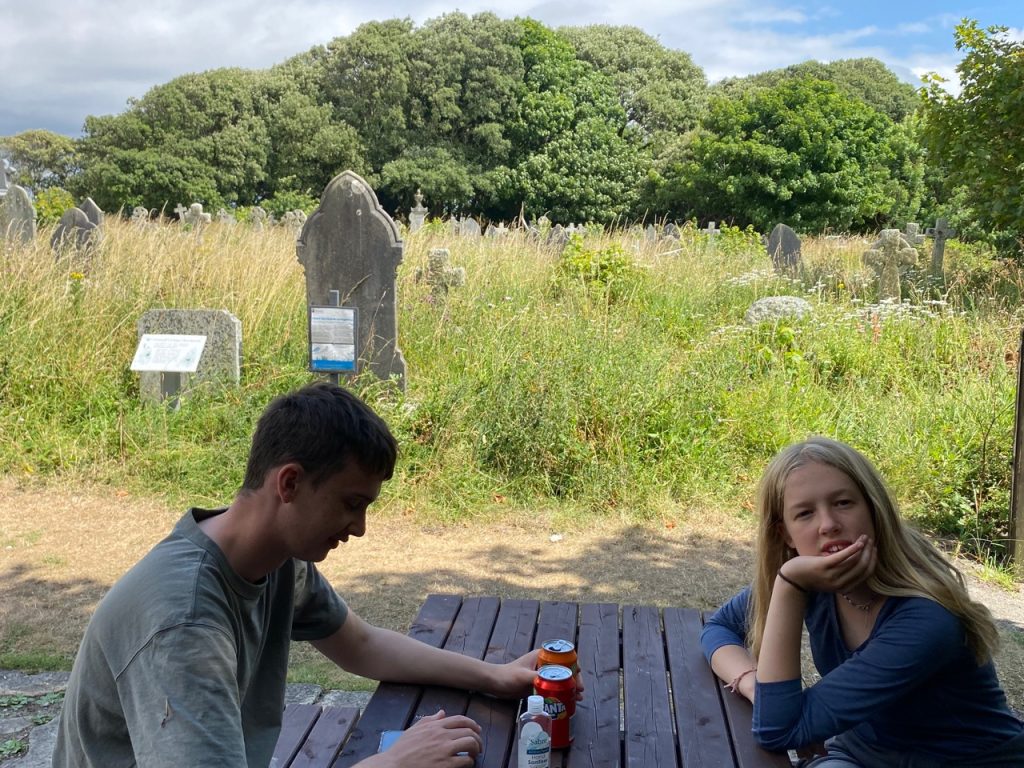 BEST COASTAL VIEWPOINT: Cape Cornwall
The west coast of Cornwall is so spectacular it is hard to pick one place above the rest.
But as this exercise is to recommend just one option, We'd have to go for Cape Cornwall.
This headland captures the essence of the West Penwith, Cornwall Coast. Big seas, a pretty cove with a small jetty., and then there's the old ruined tin mine chimney on the headland itself to remind you of Cornwall's industrial heritage and history and beautiful wild flowers.
From the headland you can see Sennen Cove to the West and to the East you can follow the coastline into the horizon.
But it's the immediate scenery that takes your breath away. A rugged, almost brutal coast line that combines both a sense of beauty and fear. Even on a calm day with fine weather it inspires a sense of awe and wonder about the power and beauty of the natural world. You then imagine what it must be like in a storm, with waves crashing and winds whirling.
Wow!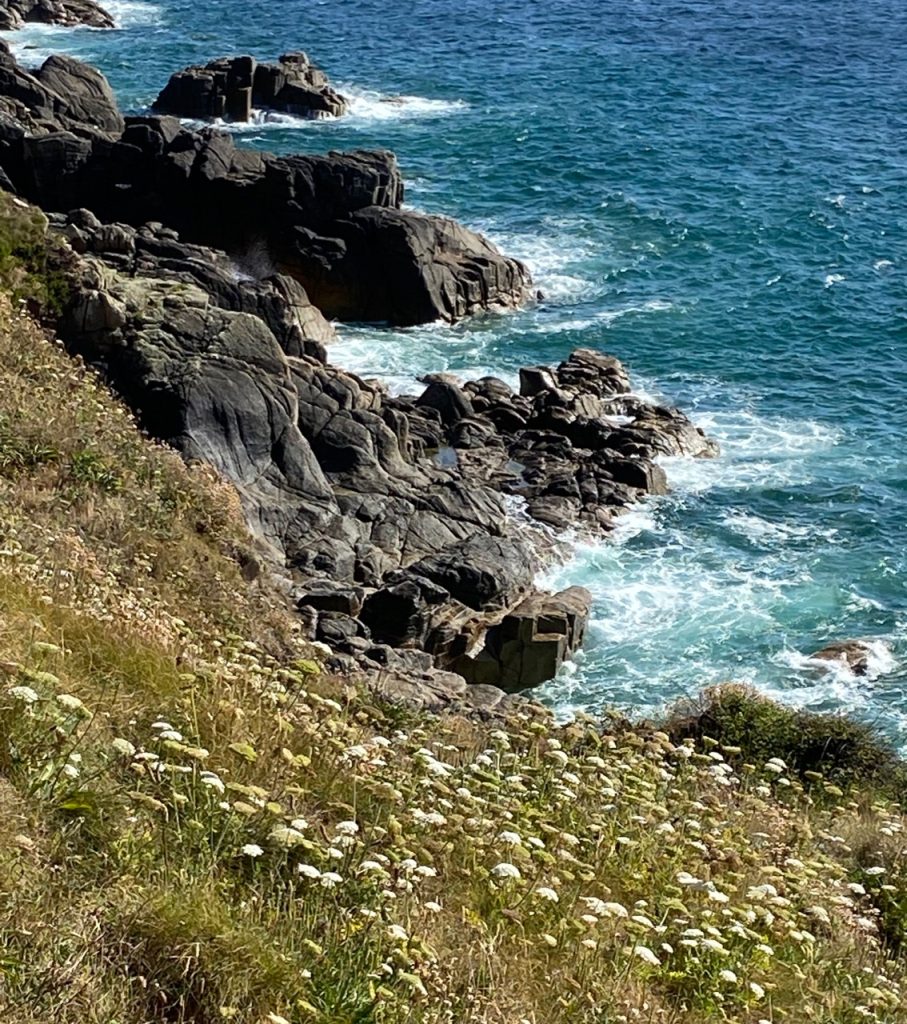 BEST RESTAURANT – Artist Residence Penzance
Well, it's not just a restaurant, it's a hotel.
Set in an old Georgian Inn on Penzance's hipster and happening Chapel Street it's a warm, atmospheric venue which – from the front entrance to the loos at the back – is a treat for your eyes and senses.
It's such a tasteful place it's like walking through an art installation. However, it doesn't intimidate or put you on edge. It has that knack of making you feel that you are in a special and unique place while, at the same time, making you feel relaxed, welcome and at home.
We did not stay there. But we did pop for a bite to eat.
We had a light lunch in the courtyard at the back of the hotel. It was like a Mediterranean courtyard with sun dappled tables whitewashed walls but had an arty (and English) vibe to it.
The service was welcoming and friendly. And the food was wonderful. You could taste the freshness. It was seasoned and spiced to perfection.
Just writing about it is making me feel hungry!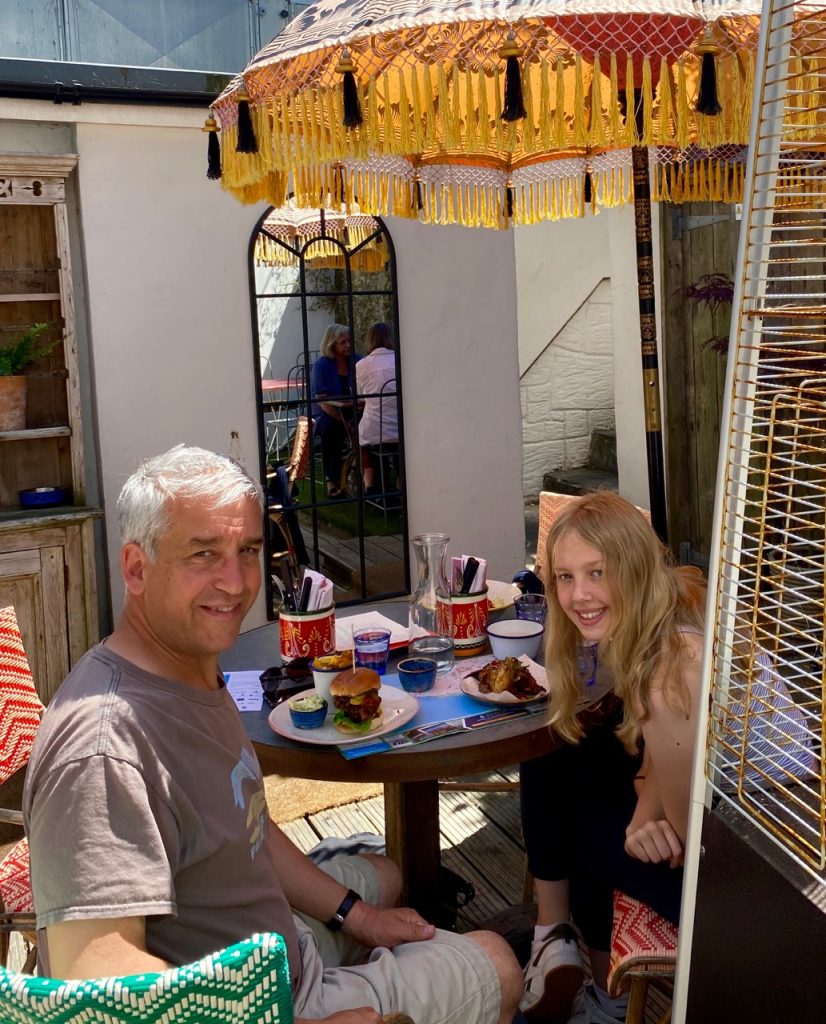 BEST GALLERY – Kurt Jackson – St Just
West Cornwall is awash with fine galleries.
Wherever you go and wherever you turn there's always a gallery tempting you in to look at amazing local art and craft.
The best and most impression gallery however must be the Kurt Jackson Gallery in St Just.
Kurt Jackson is a well established and successful artist. The prices of his pictures are testimony of this.
However, it doesn't cost you a thing to visit his newly refurbished gallery in St Just. The building itself with its welcoming glass doors is impressive enough. And then the high ceilinged gallery itself brings the best out of Kurt famous landscape pictures.
When we visited the pictures all displayed and portrayed images based on Cornwall's clay industry.
This was Kurt Jackson latest manifestation of his commitment to the local environment, culture and community. And it's very impressive.
BEST PUB – Gurnard's Head,
After heading west along the road to St Just from St Ives you are struck by the stark beauty of the West Penwith landscape.
Trees are sparse and the landscape is open and bare.
You are somewhat surprised when you see a building in the horizon which is painted bright yellow.
"What on earth could that be?" you ask yourself. It seems so out of place.
But when the winding road eventually reaches this building, the bright paintwork seems quite in place. It's almost as refreshing was what's inside.
You have, of course, reached The hotel is Gurnard's Head. It's situated just a few hundred yards inland from the Gurnard's Head premonitory on the coast.
If you want to eat, it's best to book although you may be lucky and find a table free.
If you are not hungry, it's still worth a visit as the pub itself is a perfect spot for a relaxing drink
And I'd challenge you to find a better, more relaxing pub garden anywhere in Cornwall. With its open, spacious views it's hard to beat..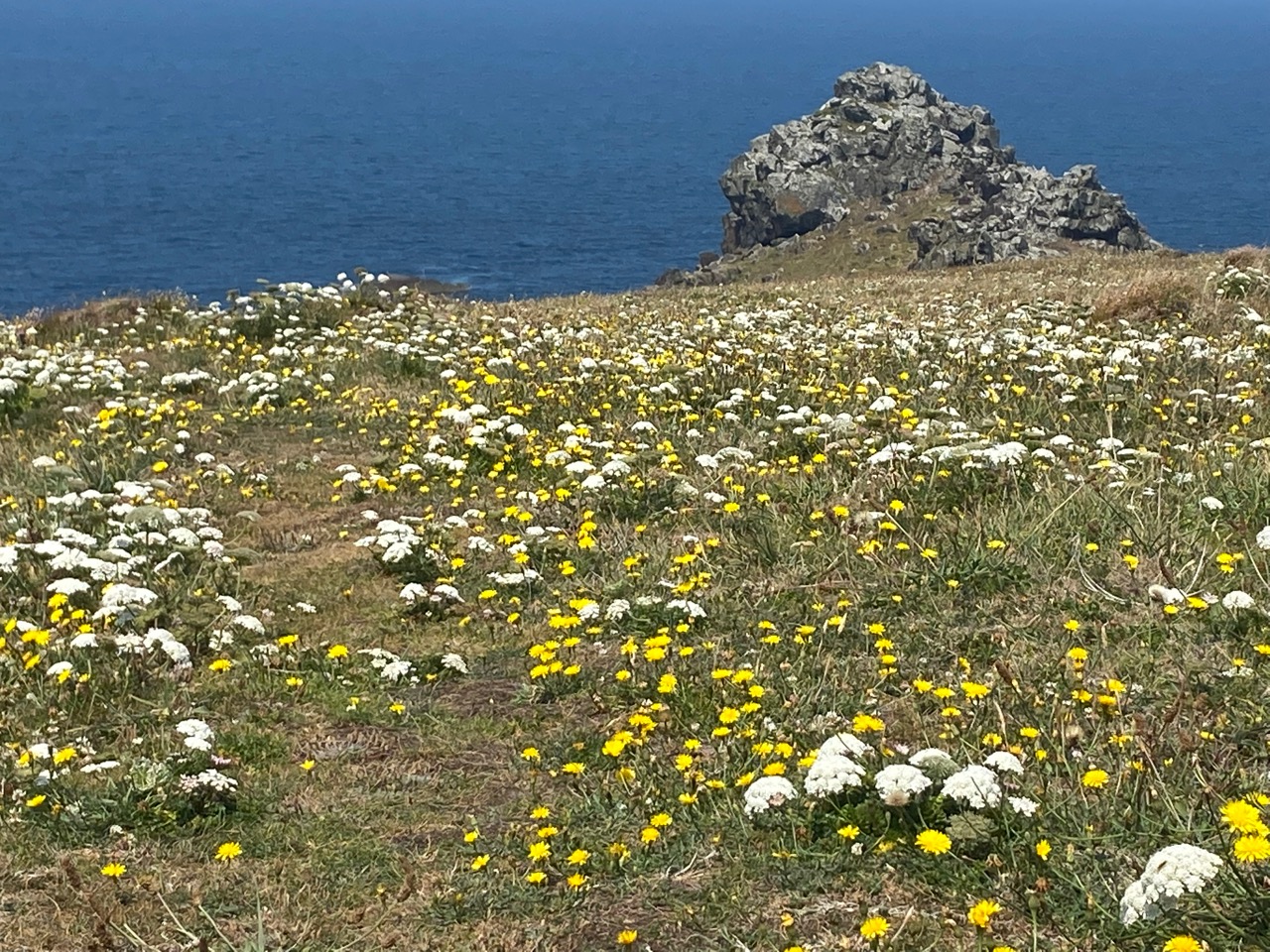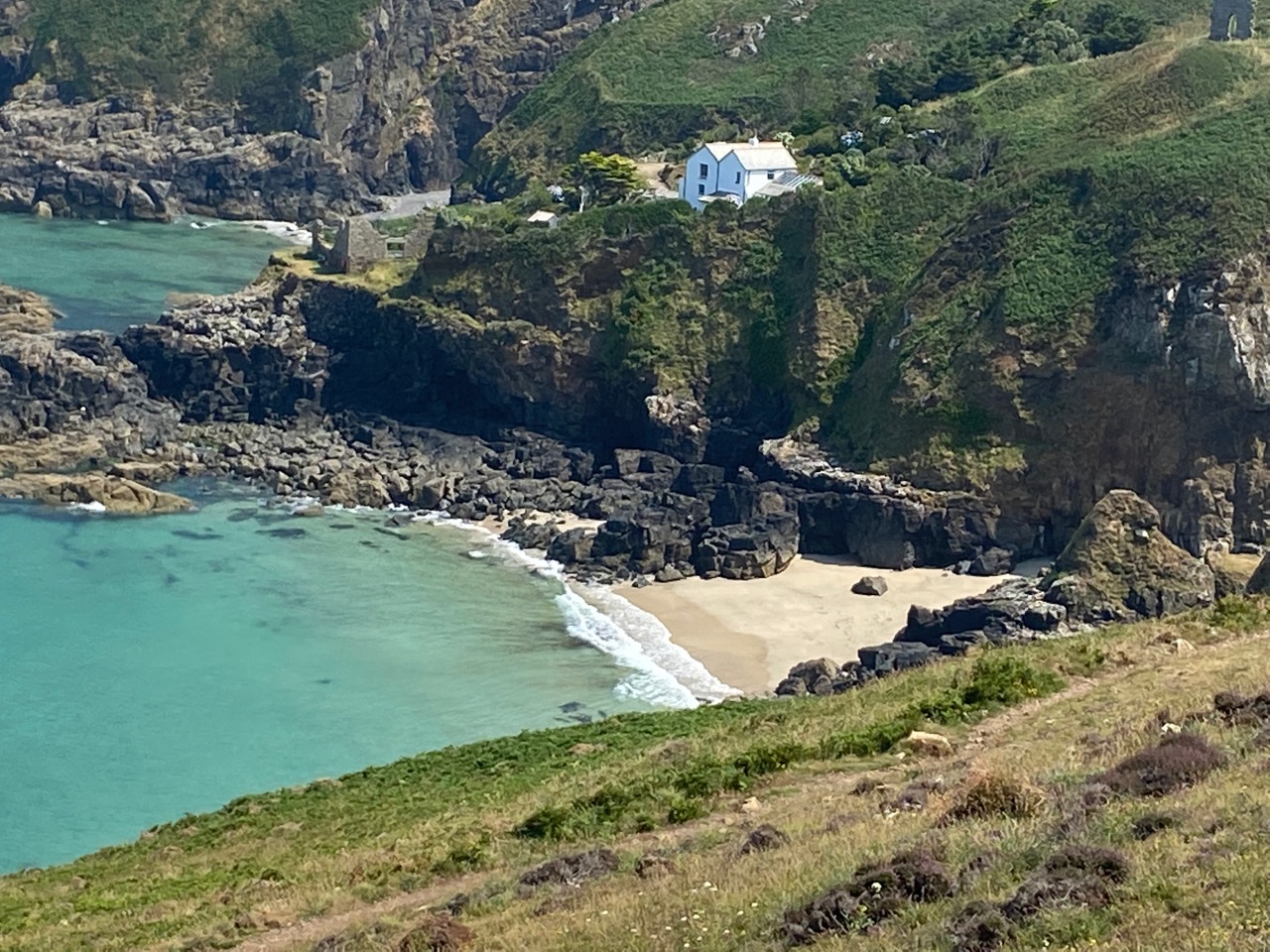 BEST SPOT TO VIEW THE RISING SUN:
Over Mounts Bay
BEST SPOT TO VIEW THE SETTING SUN:
Along the coastal path between St Ives and Zennor we saw some incredible sunsets. There are plenty of rocks along the path to perch on and the odd bench to admire the view from. Apparently, if you are lucky you can witness the green flash phenomenon, green lights that shoot of the sun as it sets.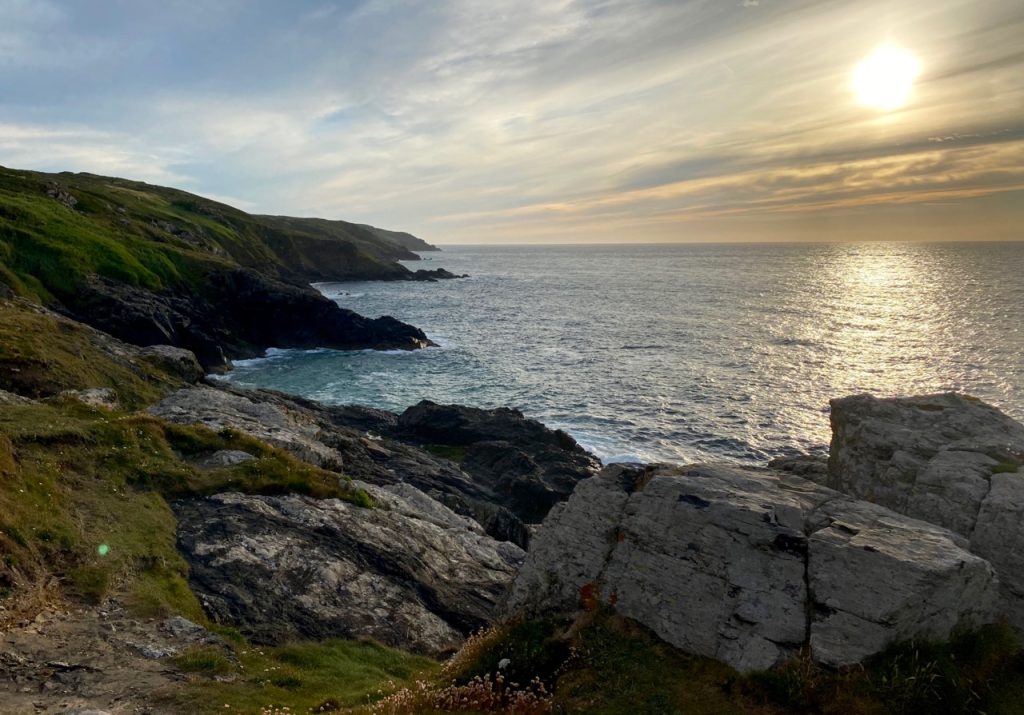 PRETTIEST GARDEN: The Old Coastguard, Mousehole
Just before you reach the main harbour at Mousehole you notice the Old Coastguard's pub on your left. It might not look that much, but it's a fine establishment, especially if you walk through to its garden.
That is stunning. A treat for your eyes.
You can't help yourself but to order a drink. Take a seat and then marvel at the fantastic garden and coast view.
Enjoy.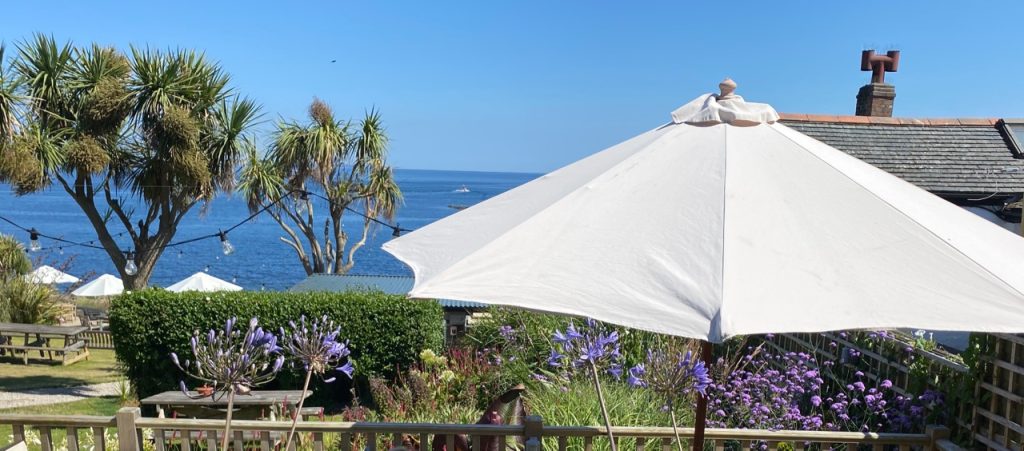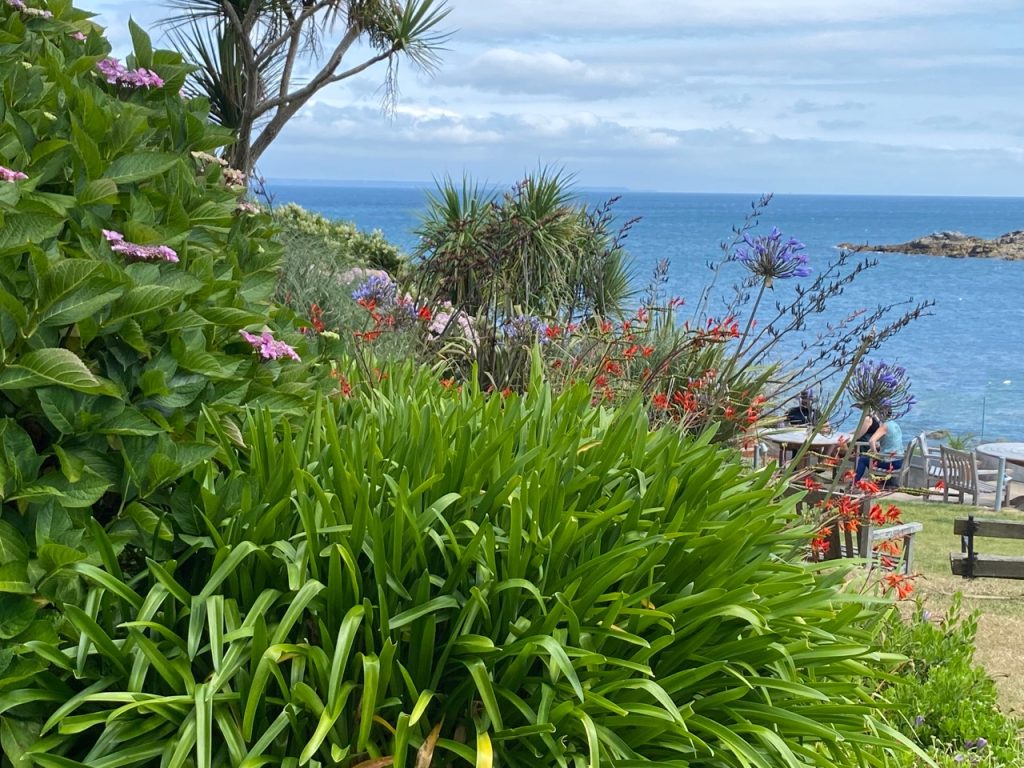 For more information about walking in West Penwith see our blog about walking from St Ives to Helston (section 3)
BEST SWIM:
Porthcurno – a truly beautiful cove and warmer than many thanks to the Gulf Stream.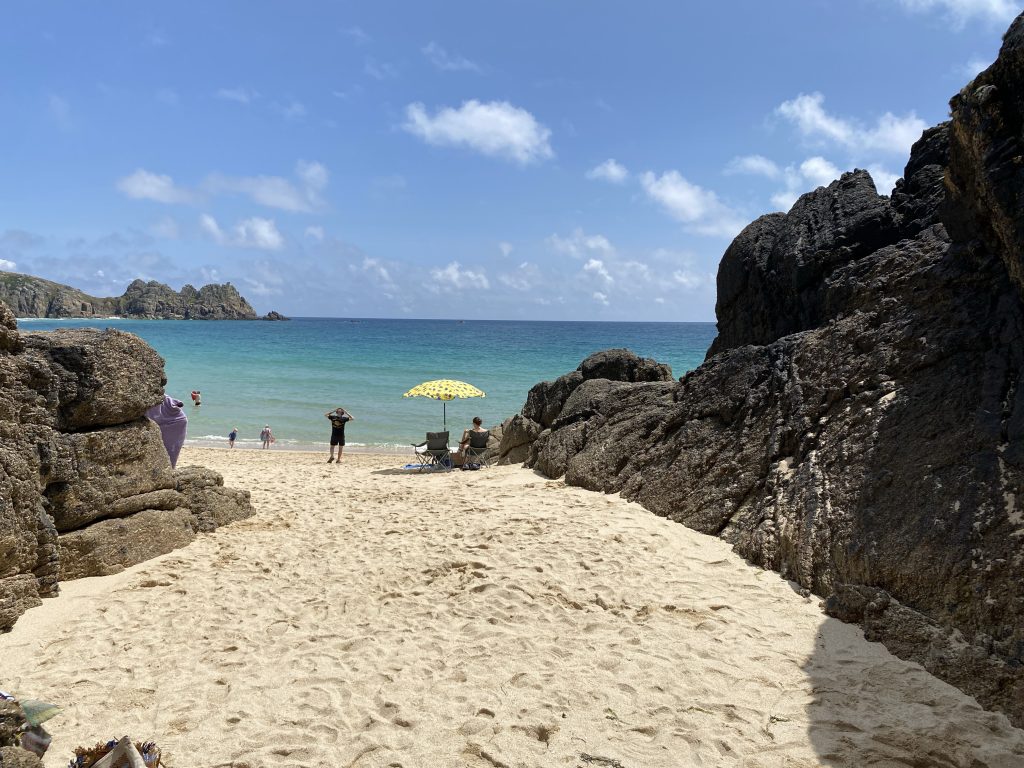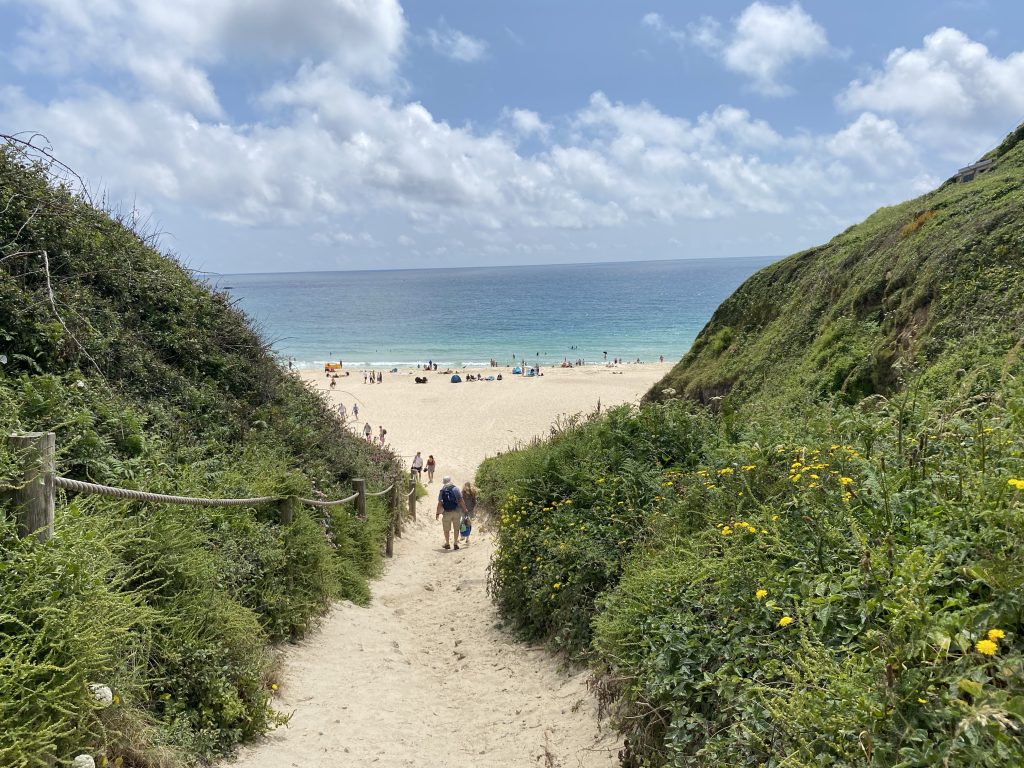 You may also enjoy;
Highlights of West Penwith