A stunning and varied circular walk that offers spectacular views and the chance to visit one of Cornwall's leading Sculpture park and gardens.
Approximately 5 miles with a café on the route.
Park up in Marazion. It's a busy place so your best bet is the large Folly Field long stay car park facing the beach.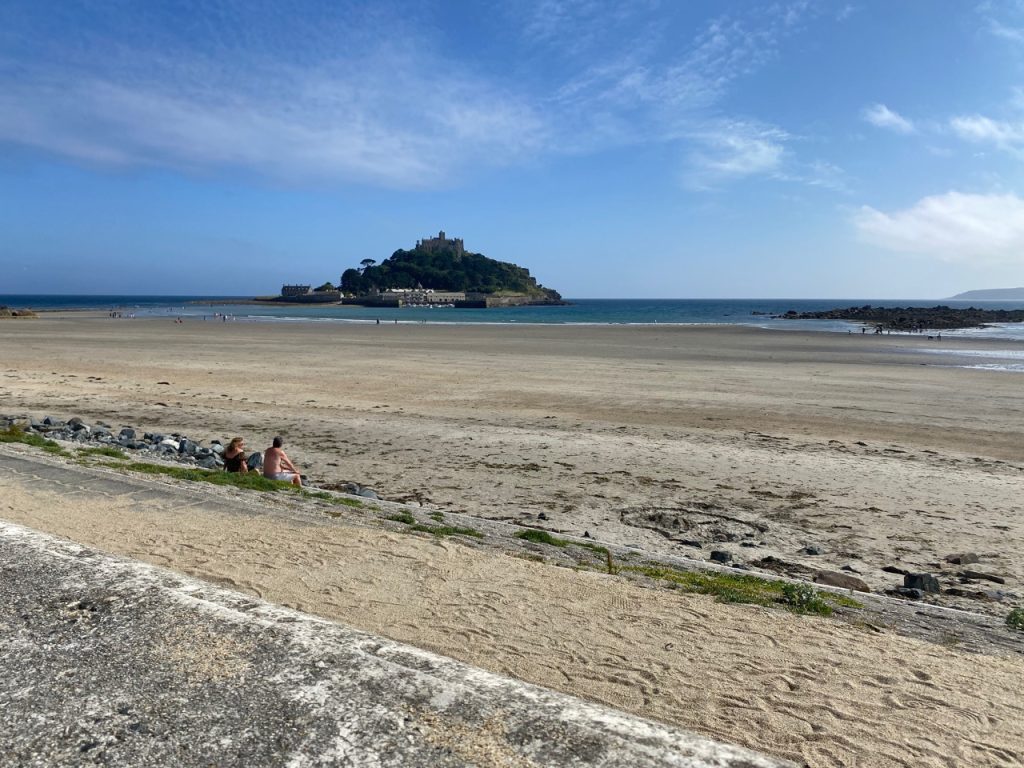 Head along the beach eastwards towards Penzance or follow the signposted South West Coast Path.
When you reach another car park leave the beach and follow the road over the railway line. Bear left and head towards Long Rock village…you'll be there within five minutes.
You now want to go inland, heading northwards.
We took the "public footpath" sign just after the pub. However, we found that this path lead us to a tricky crossing of the busy main road into Penzance.
A better bet may be to continue walking through Long Rock and then take the first road after the pub. After a couple of minutes there's a footbridge over the busy road. Continue walking in the same direction (avoiding the path to the left).
You soon reach a minor road. Here you want to turn right. After a couple of minutes there's a road to the left. You can't miss it. It's signposted Tremenheere Sculpture Gardens.
You soon arrive at the gardens. Your first sight is the tempting Tremenheere Kitchen cafe, with its outside al fresco tables and arty vibe. The food is wonderful. There's also a small craft shop, nursery and succulent store as well as a gallery next door if you want to browse.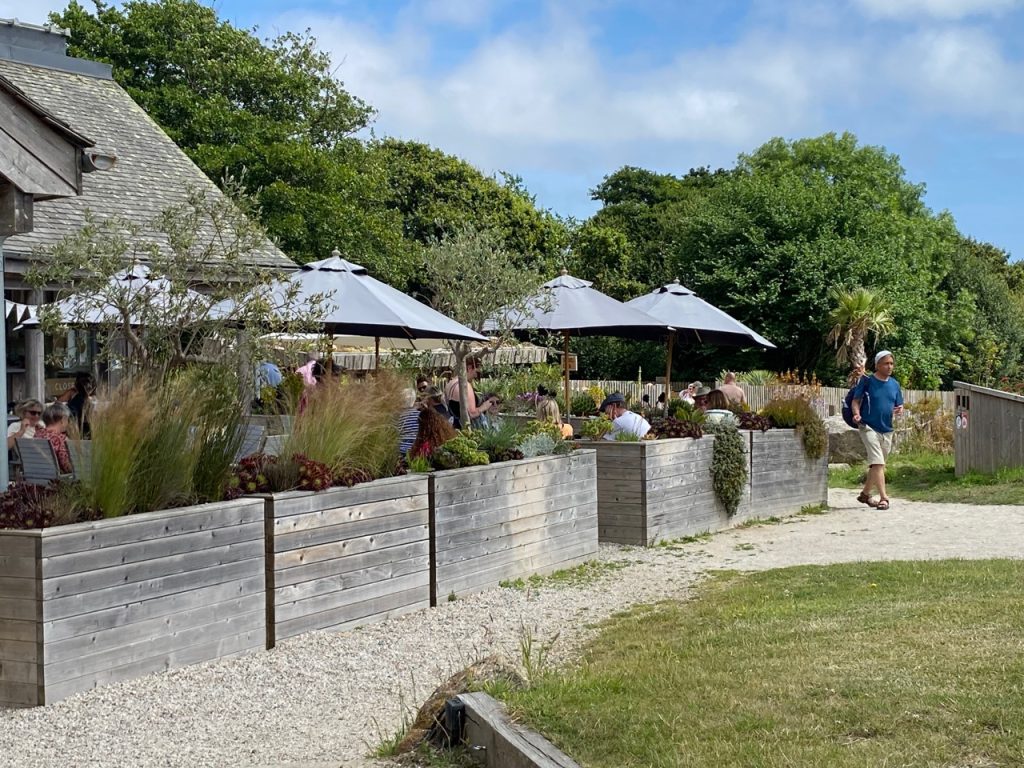 The Sculpture Gardens are well worth a visit. They're set on a 23 acre hilled valley that combines contemporary sculptures and outside art installations with sub-tropical,sheltered, south facing gardens. The results are pretty spectacular combining amazing, breathtaking views of St Michael's Mount with contemplative and calming ponds, streams and pathways for you to enjoy and ponder.
Entrance is £10. It's well worth it.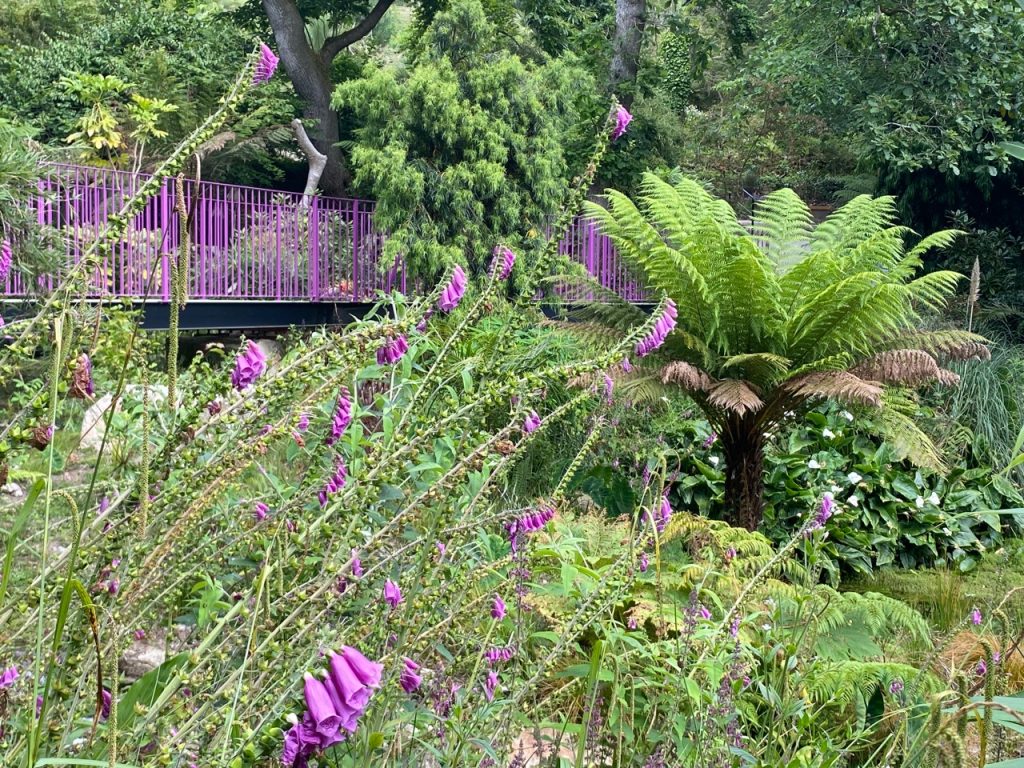 Directly from the Gardens you can walk back to Marazion following the historic St Michael's Way. The medieval pathway was part of the European network of paths that pilgrims took to reach Santiago De Compostela in northwest Spain. Welsh and Irish travellers did not want to risk sailing around the rocks at Land's End so they would disembark at Lelant, near St Ives and then walk the 12 miles to Marazion before sailing south.
The path first heads northwestwards leading you though fields and meadows until you reach the picture-perfect village of Ludgvan.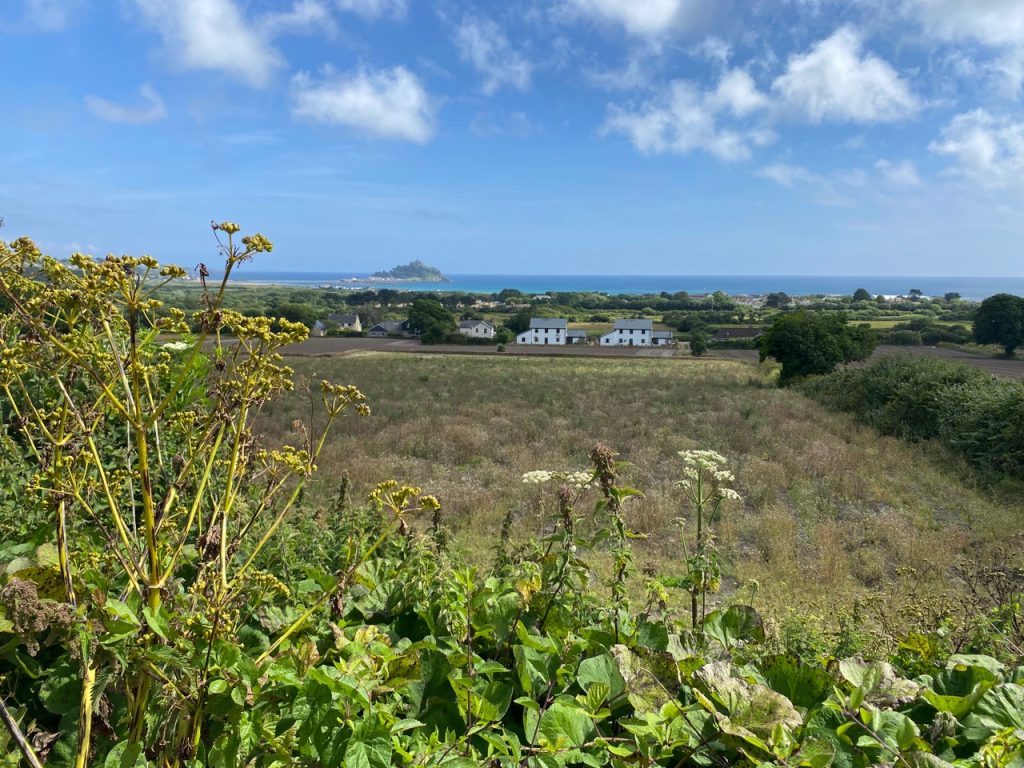 After passing past the church St Michael's Way to Marazionis soon signposted on your right. St Michael's Mount is now often in your sight, drawing you closer as you now head for the coast.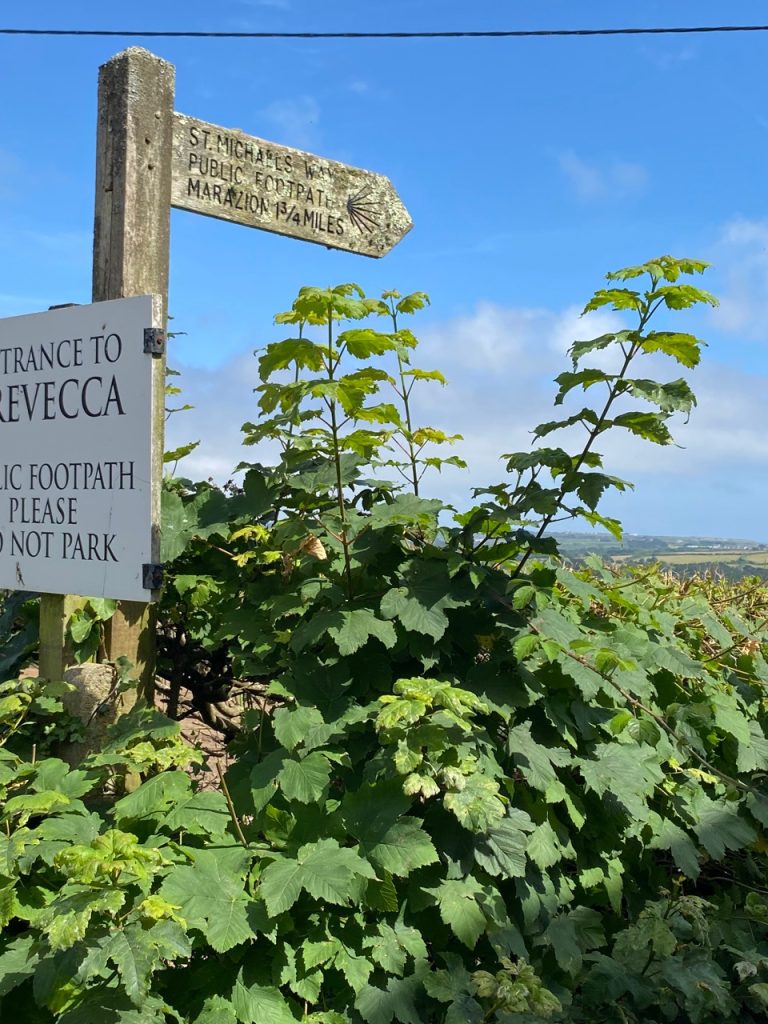 The walk is idyllic. Unfortunately, your tranquillity is broken by the need to cross the busy A30 and then again the A394 a few minutes later.
However, your sense of wellbeing is soon restored as you reach and then cross through Marazion Marsh RSPB Reserve whose reedbeds are home to many different birds include warblers, herons and egrets.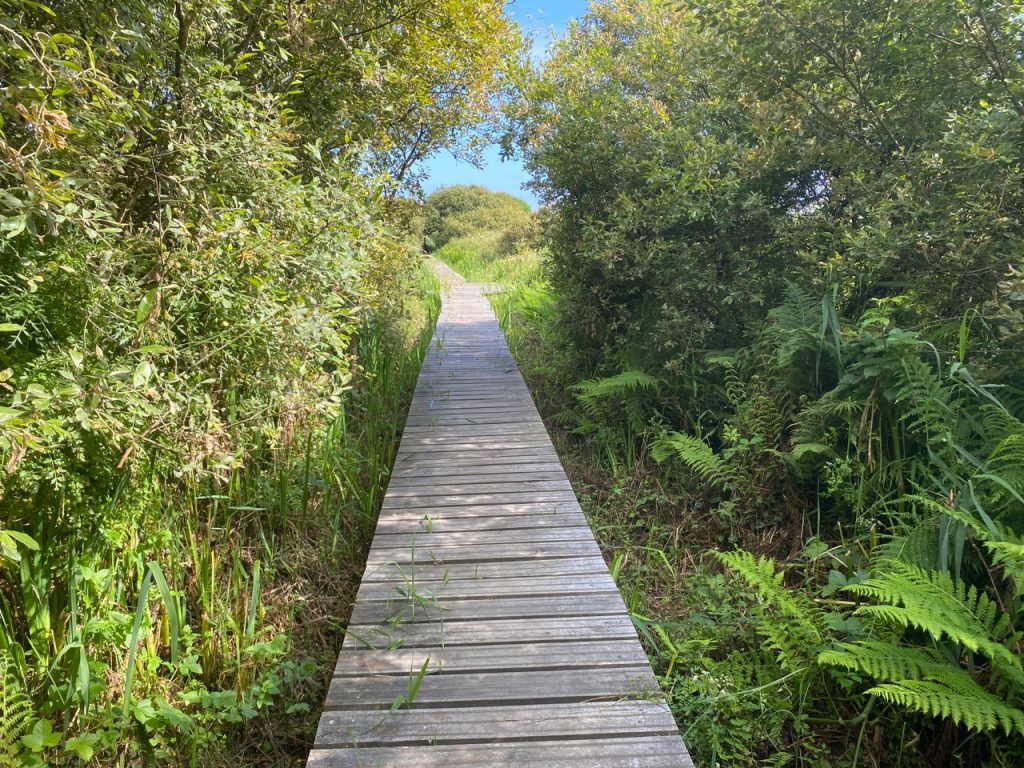 After passing through the marsh the path comes out onto the road just on the edge of Marazion, very close to car park from where your walk started.
You may also enjoy reading:
A circular walk from Marazion with spectacular views of St Michael's Mount, taking in a visit to the Tremenheere Sculpture Gardens.