What's 630 miles long and over 35,000  metres to climb ( which is almost four times the height of  Everest)?
It's the South West Coast Path stretching from  Minehead in Somerset through to Poole in  Dorset via Lands End in Cornwall. The path passes through many areas of outstanding natural beauty and the stunning coastlines of Somerset, Devon, Cornwall and Dorset. The walk is renowned for its scenery and wildlife. You see many species of flowers and birds as you pass through the estuaries and creeks along this path. Richard Langley from Climb it Range has completed the walk.
Click here to view the highlights for him. He has also written a section by section account, to view please click onto the relevant section; part one Minehead to Hartland point,  part two hartland to St Ives,   part three St ives to Helson,  part four the Lizard to Looe,  part five from Looe to Kingswear and the final section Kingswear to Poole.
Although on the coast you would be foolish to think the walk is gentle. The hike is punishing, with continual climbs and descents in parts.
The south west coast path association   suggest you take 8 weeks to complete – it even breaks the weeks into  manageable sections. http://www.southwestcoastpath.org.uk/ .
There is plenty of accommodation on the track if you do not fancy carrying a tent. There are also companies to help with luggage transfers and an excellent bus service during the summer months which can help if you are tackling shorter sections of the trail.
QR readers are currently being added to signposts along the way so those with smart phones can benefit from accessing  maps and info en route.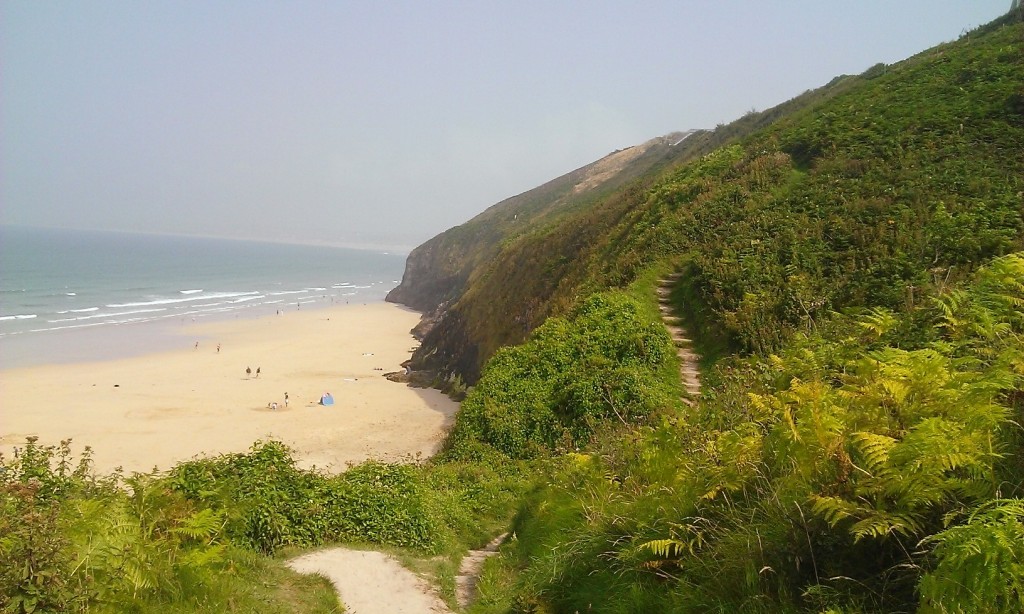 Click here to read our blog about the Jurrassic coast which is a section of this walk.
To read our blog about  Golden cap (the highest point in southern England) click here.
Climb it Range produce a range South West Coast Path t shirts hoodies and sweatshirts. click here to view our online shop.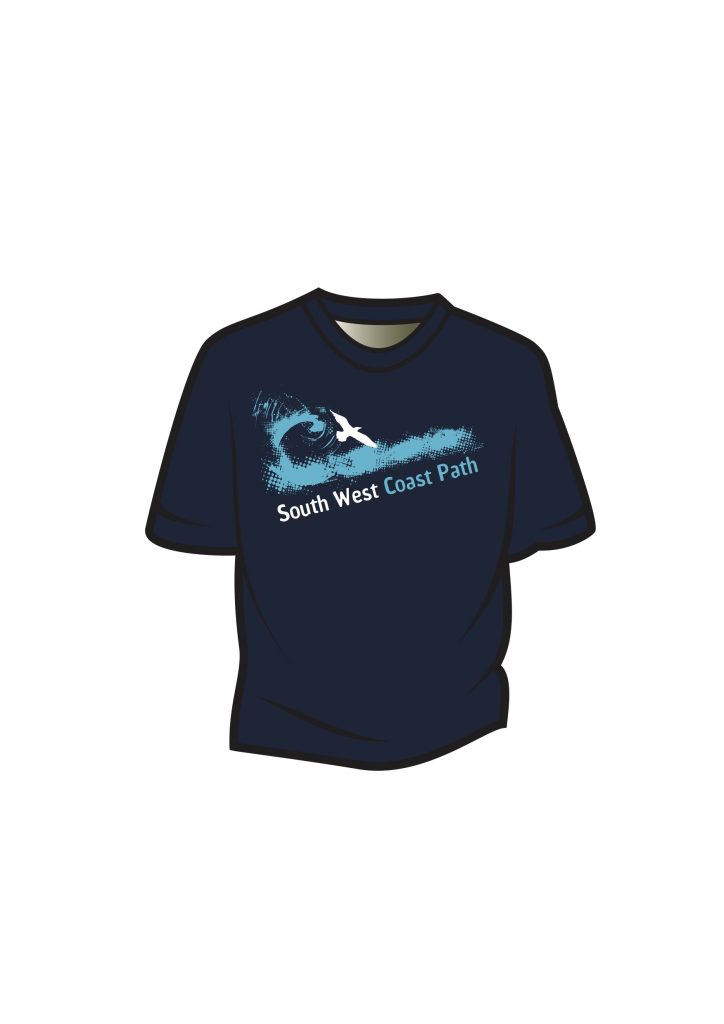 South West Coastal Path – 630 miles of incredible English coastline.