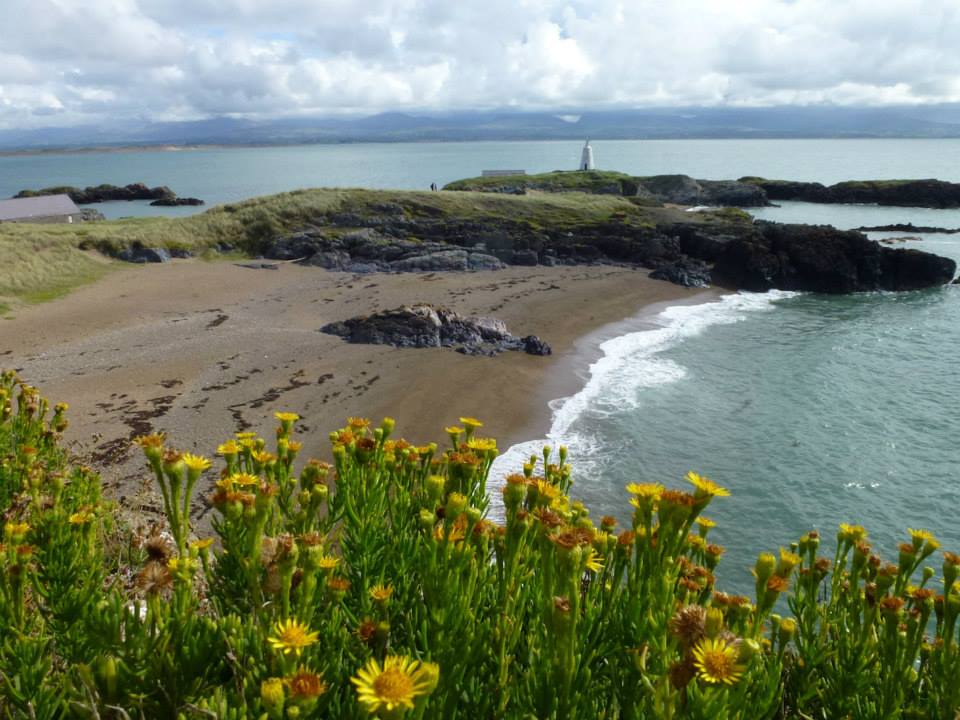 If a bunch of red roses or a trip to a local restaurant does not quite capture the Valentine's spirit for you how about a trip to Llanddwyn Island, or Lovers' Island on Anglesey?
Llanddwyn Island isn't quite an island. It's a small peninsula jutting out of the Menai straits on the south eastern edge of Anglesey which is only cut off from the coastline at high tide.
Located next to Newborough Warren Nature Reserve, LLanddwyn Island is on the far edge of a long sweeping beach with breathtaking views over the sea to the Llyen Peninsula and Snowdonia National Park on mainland Wales.
LLanddwyn means 'Church of St.Dwynwen'. St Dwynwen is the Welsh patron saint of lovers and the broken hearted. In fact, her feast day on 25 January is considered the Welsh equivalent to St Valentine's Day.
At the end of Llanddwyn Island lies the remains of a sixteenth century chapel dedicated to St Dwynwen. During the middle ages and into Tudor times pilgrimages were made to a well on the island. It was said that the movement of eels in the well could predict the faithfulness of a lover.
Llandwwyn Island is a really special place. This Valentine's Day why not make your own pilgrimage there. The well is long gone, but the memory and spirit of St Dwynwen still remains.
In addition to the chapel remains there's also a lighthouse on the island. This is called Twr Mawr and was built in 1845 to help guide increased amounts of ships carrying slate from North Wales and Anglesey quarries safely through the busy Menai Straits.
The island's history and mystique cannot fail to captivate you. It's natural beauty and wildlife are also equally impressive. It's part of the Newborough Warren National Nature Reserve , whose mudflats, saltmarshes and high sand dunes support birds and wildlife in abundance.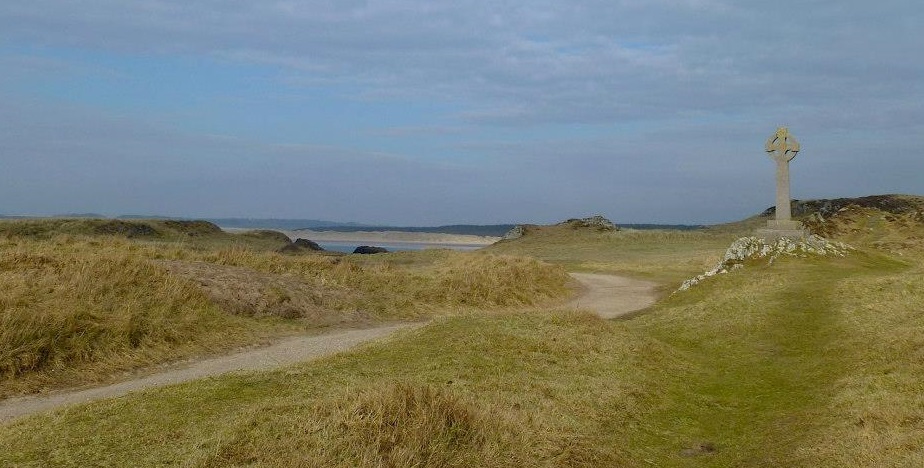 http://www.youtube.com/watch?v=2jd9h2MKfyI