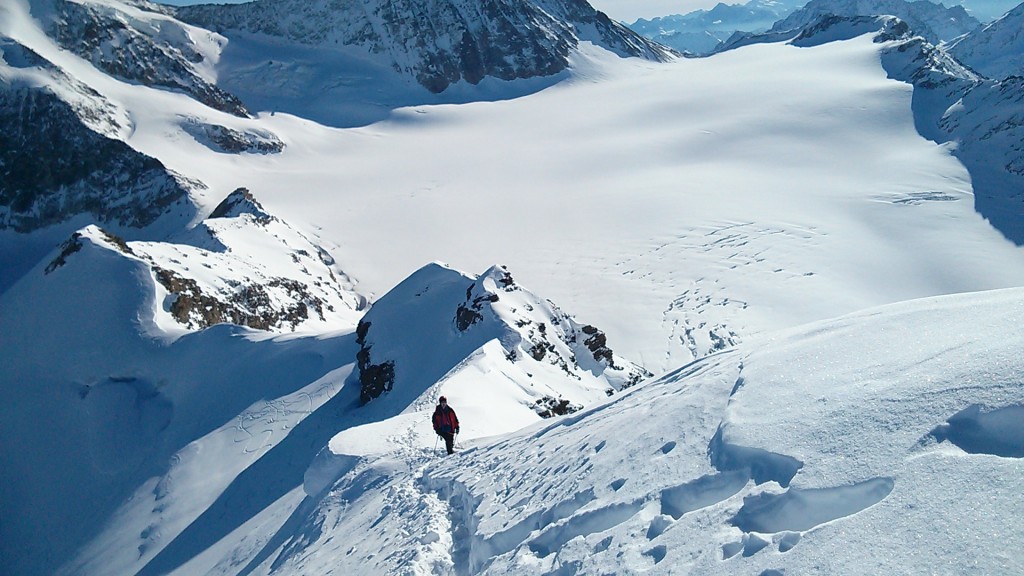 If you love to ski but want to get away from the crowds, ski touring and ski mountaineering may be for you.
You can leave the organised pistes and explore remote areas, summits and valleys in your own time.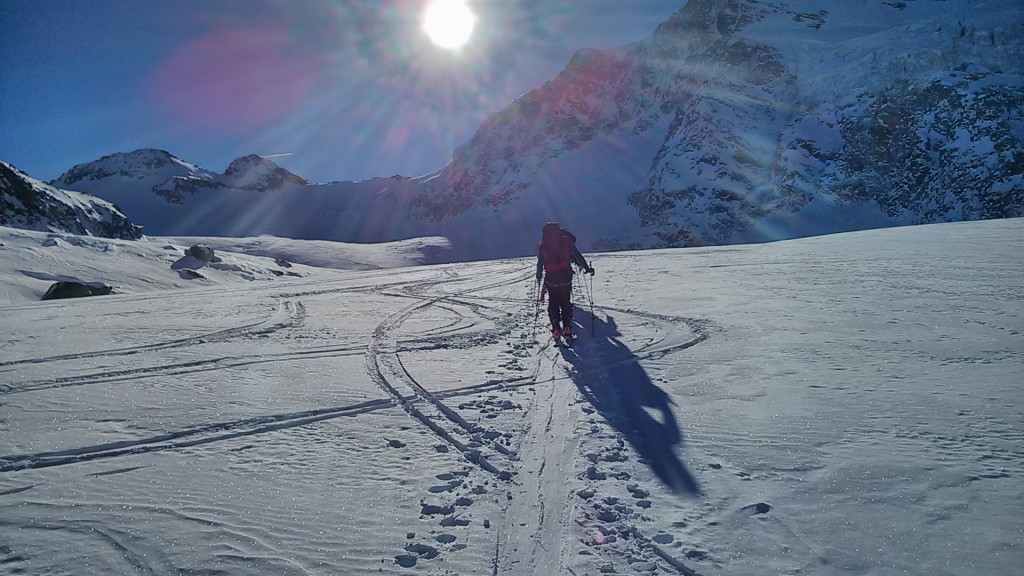 Of course, ski touring is demanding – you need to be fully self-supporting and technically capable – but nothing beats the freedom of being free in the mountains.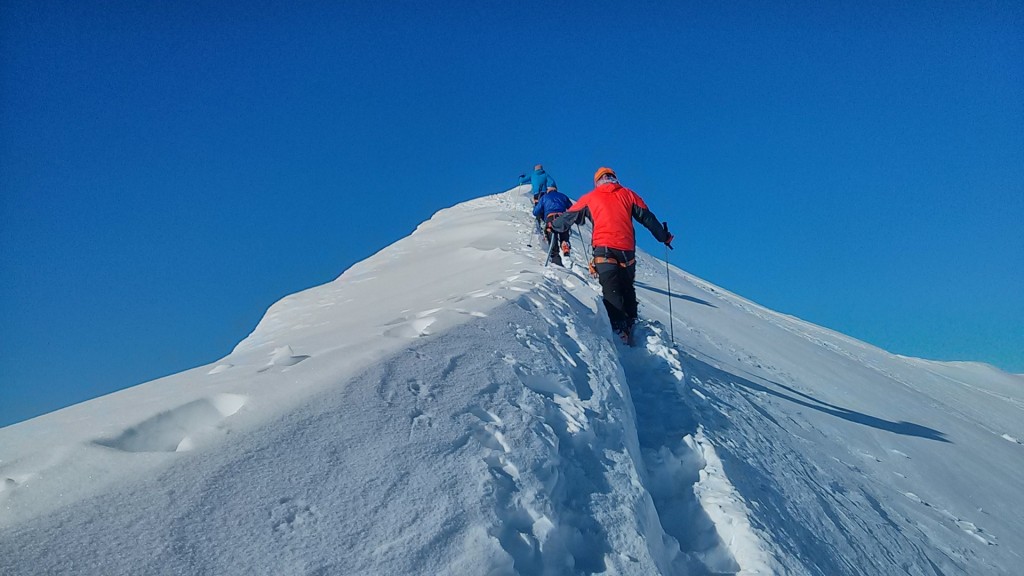 In the past few years there have been significant developments with technology, making the sport attractive to a wider audience, and much safer.
Avalanche transceivers and snow probes can keep you out of harm's way. Other equipment such as harnesses and crevasse rescue equipment will give the confidence to know you can cross glaciers safely.
Of course, being aware of mountain weather and avalanche conditions is essential. Route selection takes careful planning and considerations of past, present and future snow is always necessary.
With this in mind it is no wonder many people make use of fully qualified and experienced mountain guides who are aware of the risks, conditions and plan a suitable journey taking all of the above into consideration.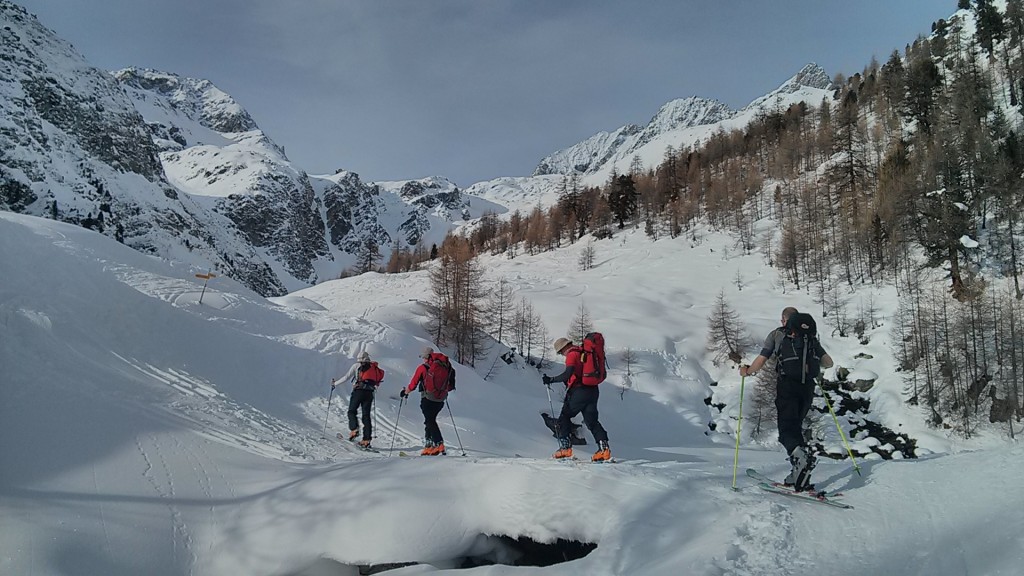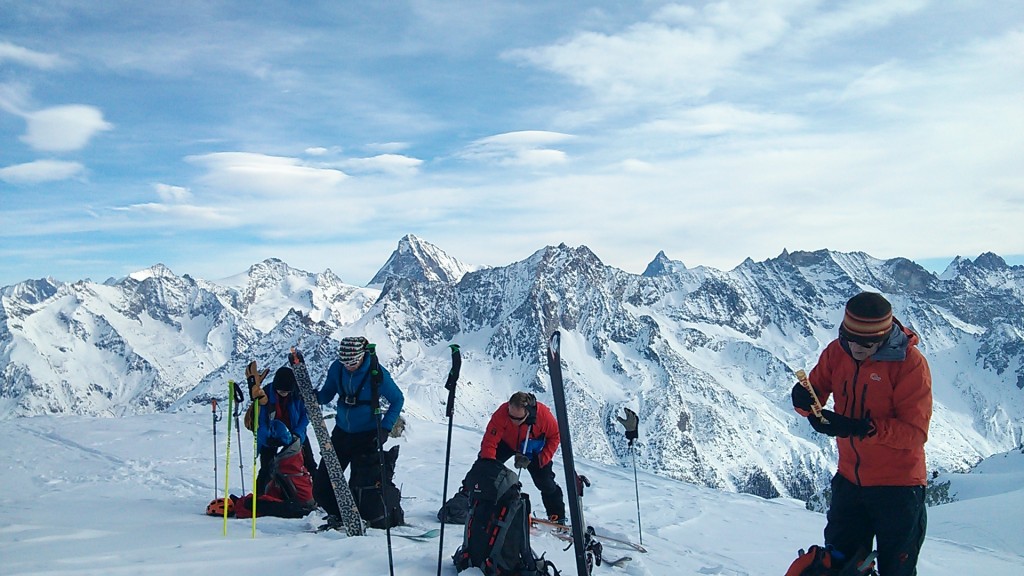 Whether you are an experienced alpine mountaineer or relatively new to the sport, ski touring offers a connection with nature and wilderness experience like no other.
Photos taken in Arolla Switzerland
Climb it Range supply a great range of ski T shirts, sweatshirts, and hoodies for men and women. Click here to view our ski range …
Fancy going on tour? … try ski touring.