Greenwich is – quite literally – where time began.
It's home to the Royal Observatory (which first established the meridian line and Greenwich Mean Time). The Royal observatory can be reached by a short uphill walk through Greenwich park.
Today the Royal Observatory can be found in the middle of Greenwich park and offers spectacular views across the Thames to Canary Wharf opposite, and central London to the left. See this short video clip taken from the top of the park beside the Observatory.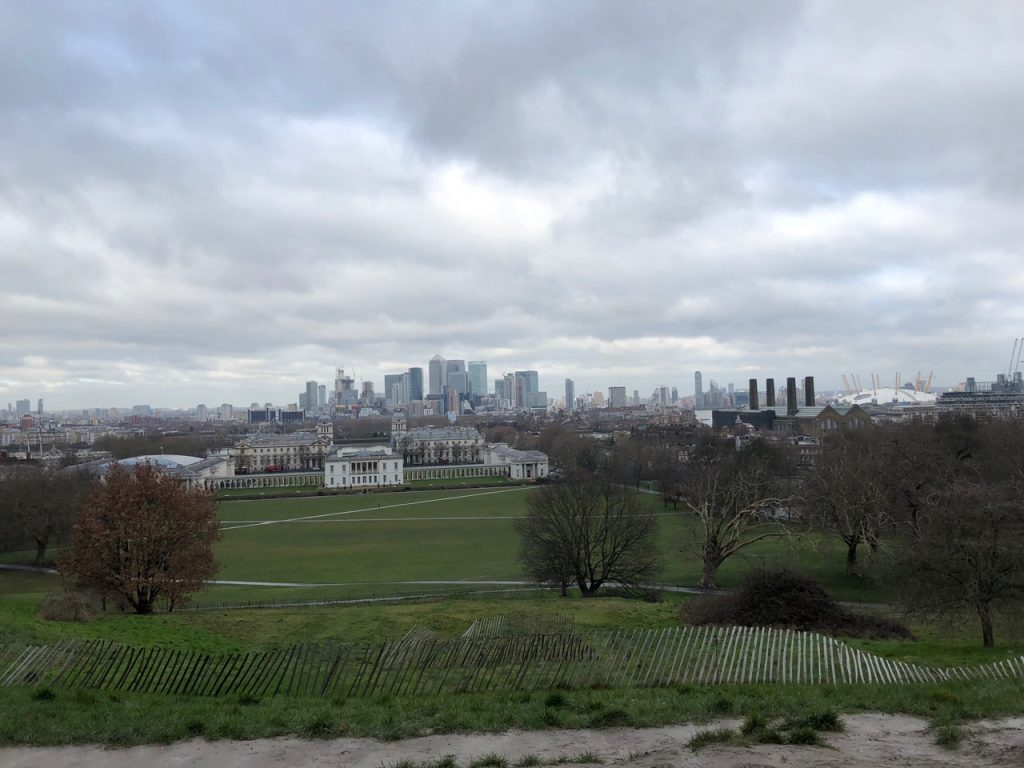 Walking down through the Park there's the National Maritime Museum and the Queen's House. Beyond it there's the former Royal Naval College with its famous painted ceiling. The Navy have now left and these splendid buildings now host the University of Greenwich.
Greenwich itself hosts a marvellous crafts and food market, as well as offering a home to The Cutty Sark, the famous tea clipper boat that raced back and forth from London to the Far East before the era of steam.
Greenwich has a unique feel to it. It's absolutely rammed with tourists, but it also has an authentic feel to it. You really do get a sense of history, but with its shops, boutiques, craft stalls and all round vibrancy you sense that Greenwich is still a living place, crammed full of life, community and endeavour.
The air is not good in Greenwich. The traffic is dreadful and the number of tourists everywhere makes walking around a slow and frustrating experience, Even so, it's quite a special place and definitely worth a visit and mooch around.
It's worth finding the time to pay Greenwich a visit.
Other places to enjoy Londons skyline from are One Tree Hill, Alexandra Palace, King Henrys Mound or Primrose Hill