Staithes is quaint. It's pretty and it's charming.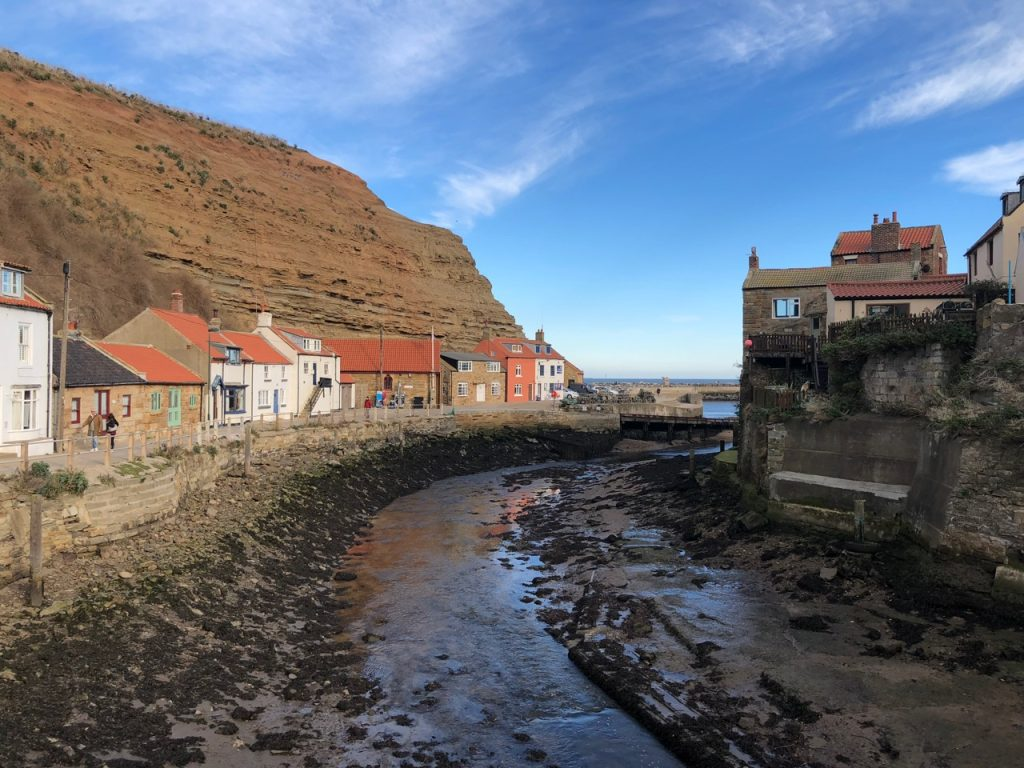 It's similar to other coastal villages (think of Clovelly in North Devon), where you can park up at the top of the village and then walk down past picture-postcard fishermen's cottages before you reach a small enclosed harbour, where a few well used fishing boats are moored, just to give the place that added air of authenticity.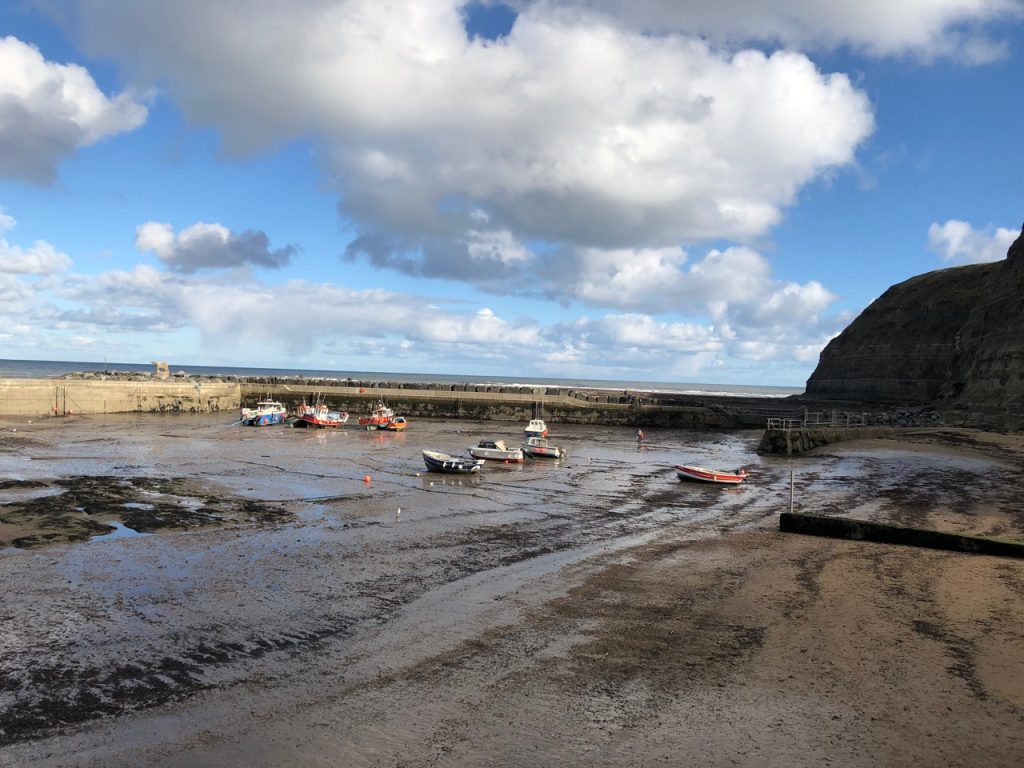 But unlike Clovelly, Staithes doesn't feel like a toy-town or a tourist trap. It's far more authentic and has a slightly artsy feel to it. Walking around you can't help pick up a relaxing feel-good vibe.
There are a lot of holiday homes there, but you get the sense that the place is still a real community.
And it is really pretty.
We liked it so much we came back for a second visit. We did this for no other reason than to wander around. Take in the sea air and generally enjoy a low-key and relaxed sense of contentedness and well-being that seems to affect everyone who visits it.
There's a great vintage, retro café called Dotty's Vintage Tearoom, where marvellous scones are served warm. It's worth leaving a tip and ringing the bell, just to hear the kitchen staff acknowledge your gift in a very good natured and slightly comical way.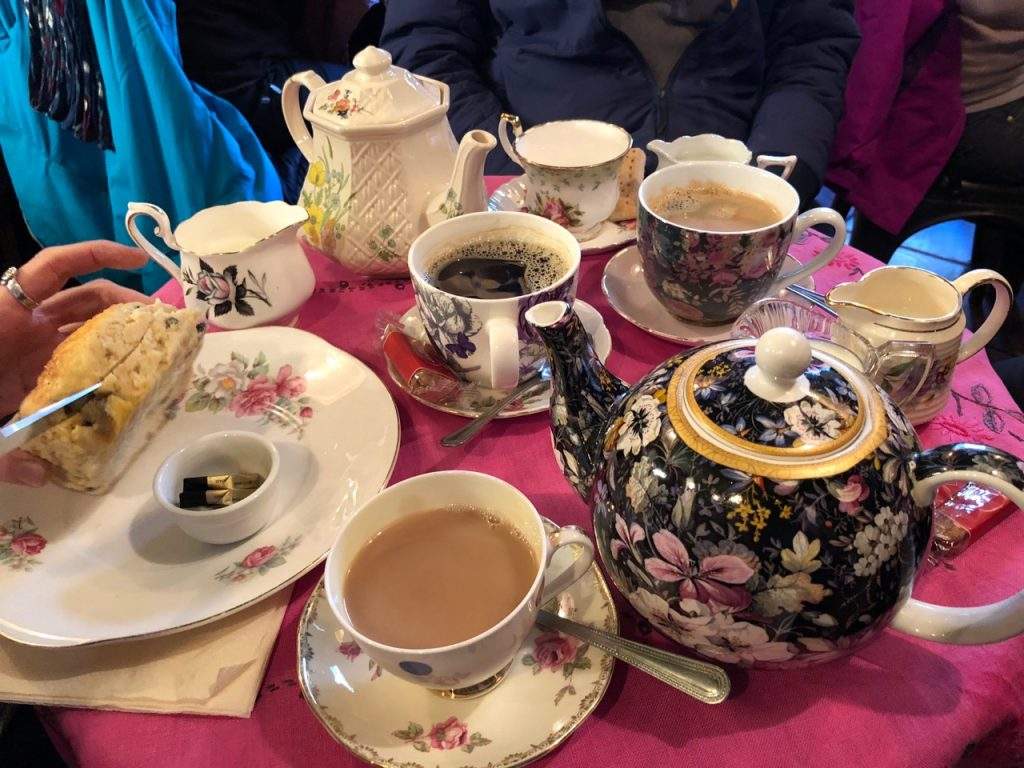 There's also an old fashioned sweet shop called Betsy and Bo that brings out the inner kid in all of us.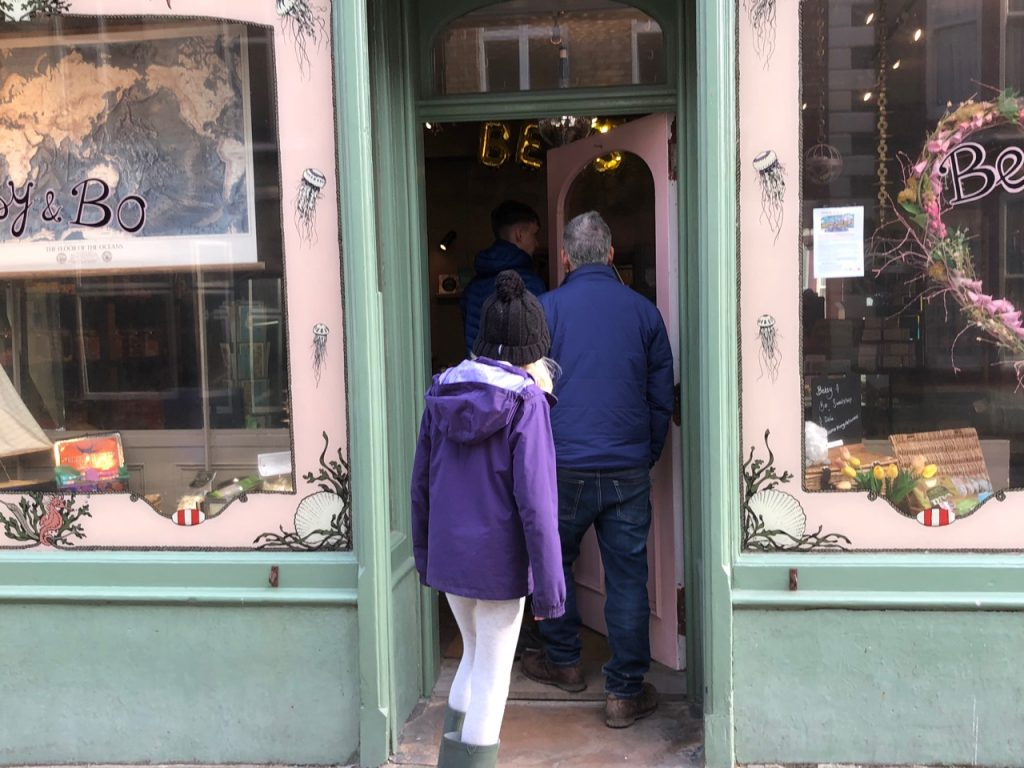 For art lovers there's a couple of galleries to look around. Local artists also display their wares at the Arts and Crafts Centre, based in St Peter's Church Hall.
We also visited the Captain Cook Museum. Cook was brought up nearby and was apprenticed to a sea merchant in Staithes when he was a boy. The Museum is more of a collection of random Cook memorabilia, rather than a serious effort to explain his life and impact. Even so, it's worth a quick look just to see how much Cook stuff has been collected by the aged owners of this collection.
Staithes definitely has something.
In fact, we noticed that Barbour have used it to promote their clothing brand. It is, after all, quintessentially English and offers a positive, unspoilt portrayal of life… an antidote to the drudgery of modern urban living.
If Barbour can do it, so can we. So, we also put together a short film showcasing Staithes.
We hope you like it.
For more inspiration in Yorkshire see;
Circular walk from Hawes including Aysgill falls
Keld- the crossing point for two famous long distance walks
Staithes- a picturesque coastal village on the Cleveland way