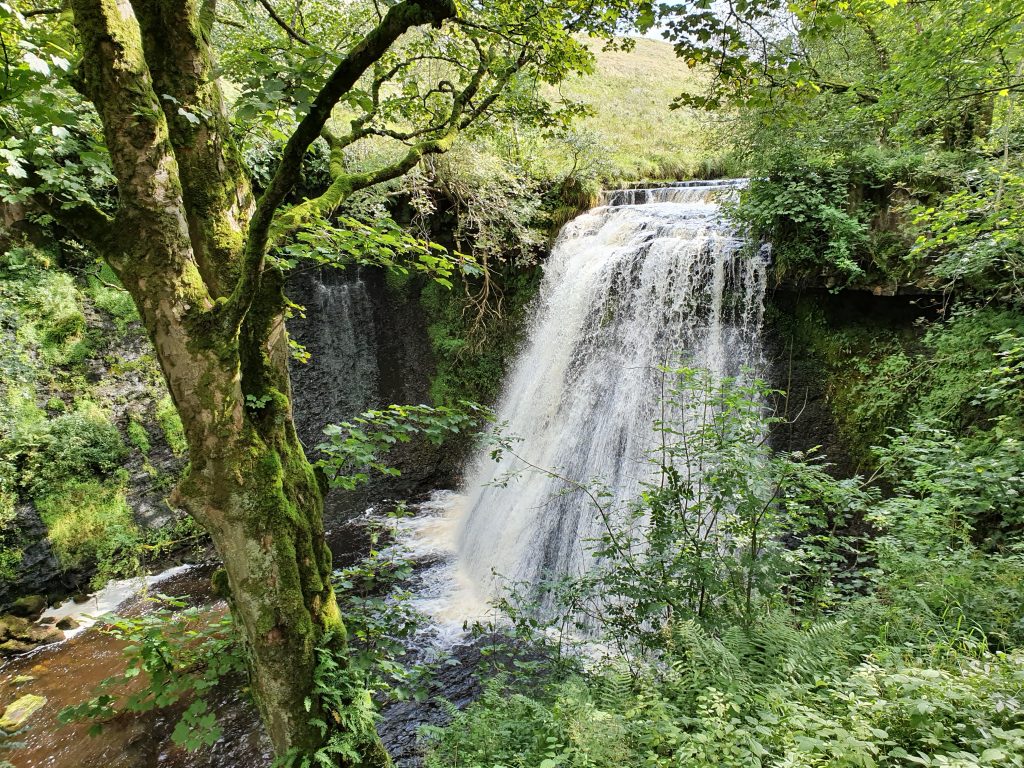 A varied circular walk from the centre of Hawes to the spectacular Aysgill Force waterfalls. Approximately 4 miles long.
Take the wide cobbled pathway that starts directly opposite the White Hart pub in the centre of Hawes. This will take you around the back of Hawes across Belah Bank.
You soon reach a road. Turn left and head towards Gayle.
After five minutes or so, you realise you are in the centre of Gayle as you see an old bridge in front on you.
It's worth stopping to take in the pretty sight in front of you with the beck running past perfect looking Dales cottages.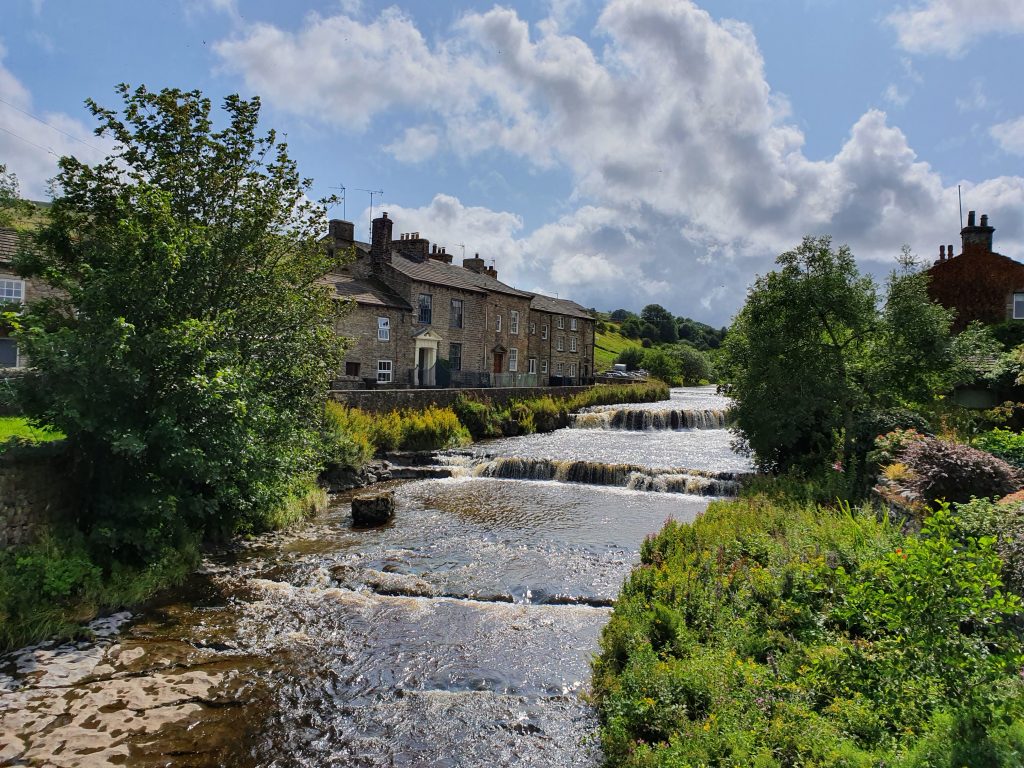 Don't cross the bridge. Instead take a short lane that dissects two or three cottages from their gardens.
The pathway opens out into a cluster of houses and buildings. You will see a footpath sign- posted off to the left.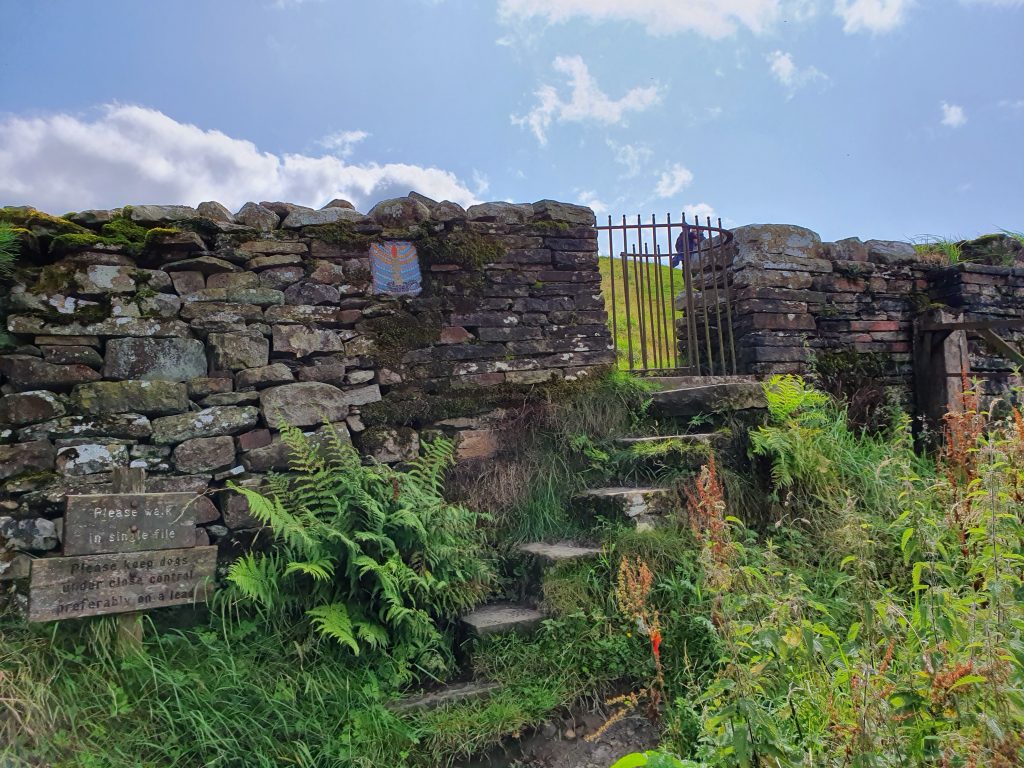 Climb the inviting stone steps and pass through the gate. The path now opens out into stone-walled fields. The Aysgill Force waterfalls are now signed-posted.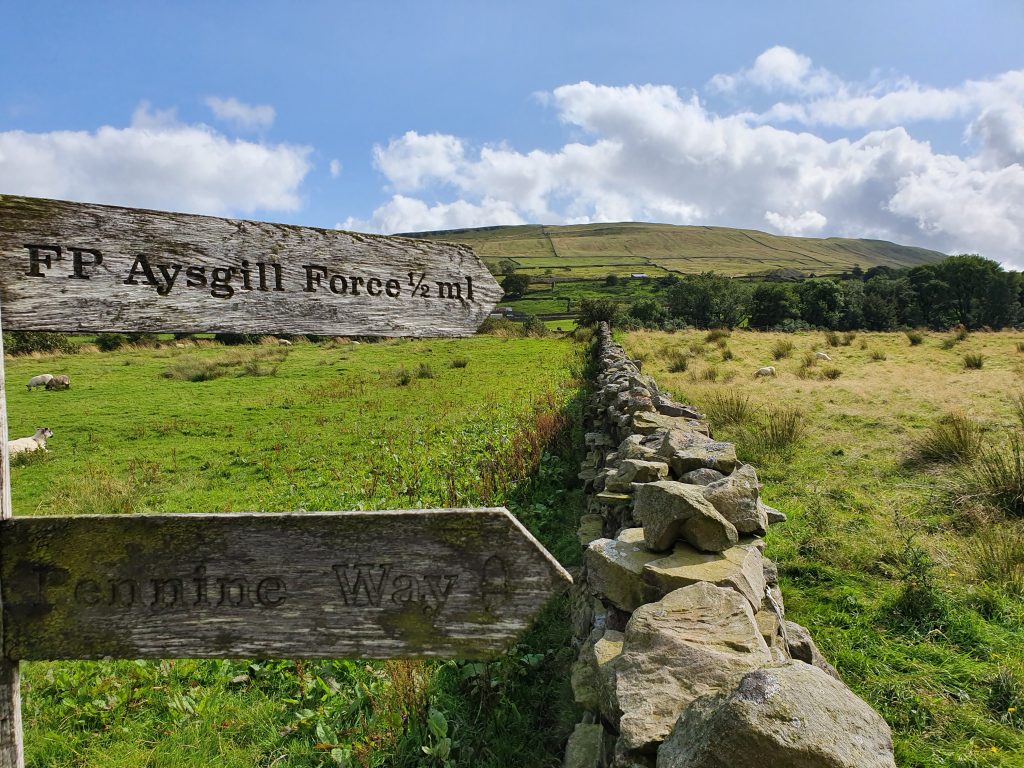 Follow the path until it forks.
Take the lower fork that leads you down steep steps towards the beck.
You now walk under the shadow of trees through a narrow pathway along the side of the beck. In places the pathway is steep and rocky.
You know you are approaching the falls as you can hear the sound of water flowing. There's a stone bench to rest at.
Just around the corner are the falls themselves
It's a picture-perfect waterfall, complete with mossy stones and overhanging trees.
It's hard to tire of the view or the feeling of peace and tranquillity.
When it's time to move on, carry on along the path, passing a concrete bridge, and then through a metal gate.
You are now back into open countryside.
When you reach an old barn cross over a wooden gate and then turn right and walk across the field. A metal gate breaks the contour of the stone wall in front of you.
Turn right immediately after you pass through this gate and follow a walled lane back towards Hawes.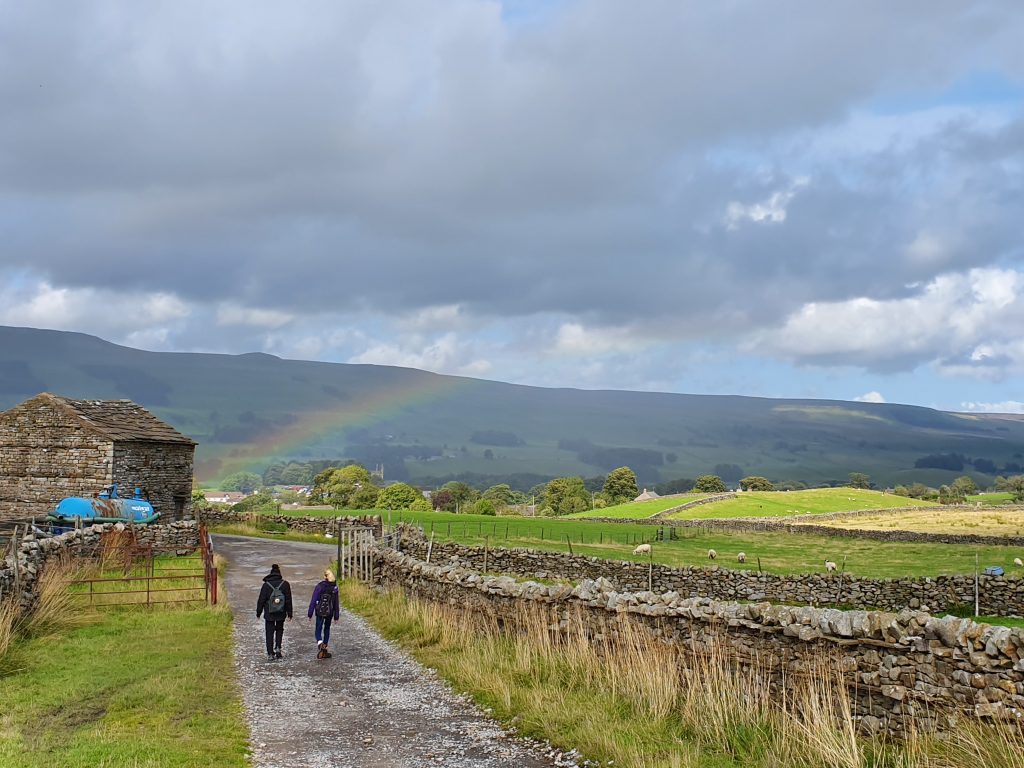 When the lane becomes smooth and tarmacked, follow the sign for the Peninne Way, turning right. You cross through more fields. Hawes is now clearly in sight.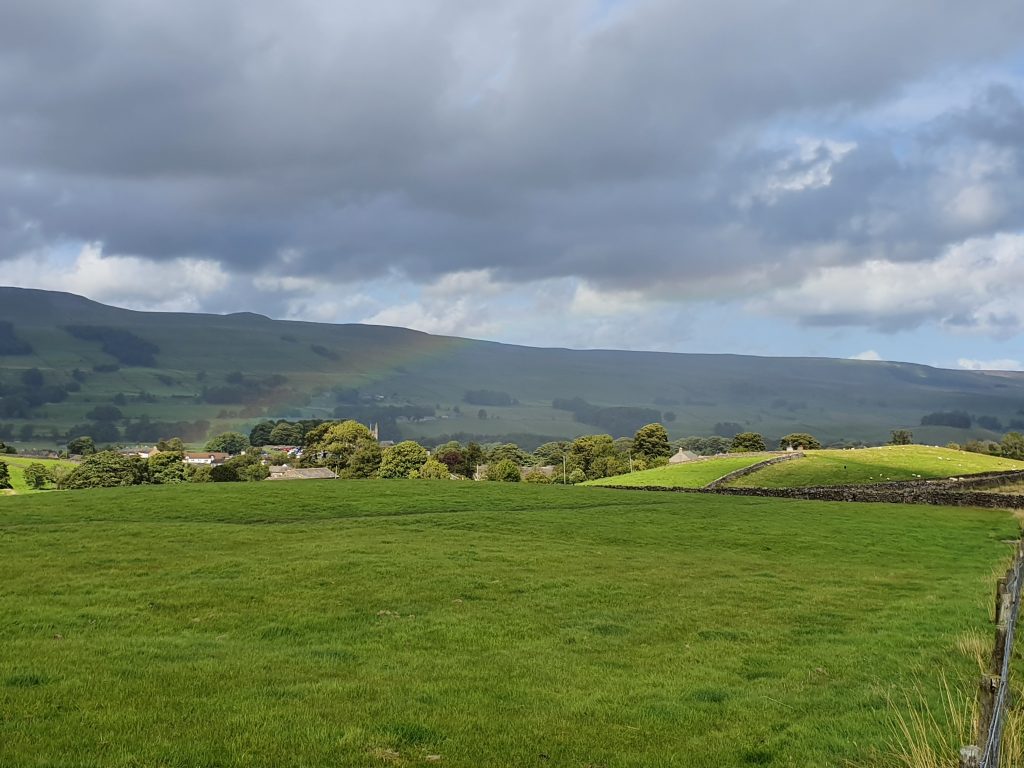 On the edge of town you pass the famous Wensleydale Creamery where the famous cheese is made, before reaching the town centre again.
For more about waterfalls in the UK click here
Keld- the crossing point for two famous long distance walks
Hawes to Aysgill Force Waterfalls, Wensleydale, North Yorkshire