You can't help but be wowed by the impressive Rydal Waterfall in the Lake District.
The view is beautifully framed from inside the 'Grot' a grade 2 listed building positioned at the edge of the Rydal Waterfall, in the grounds of Rydal Hall.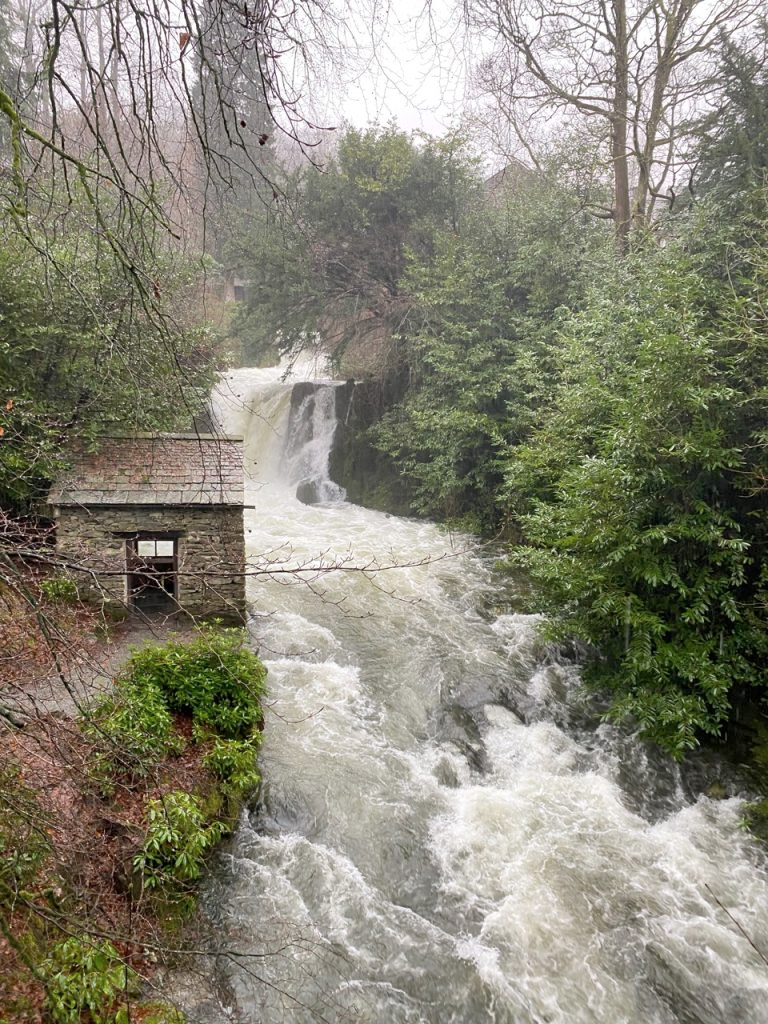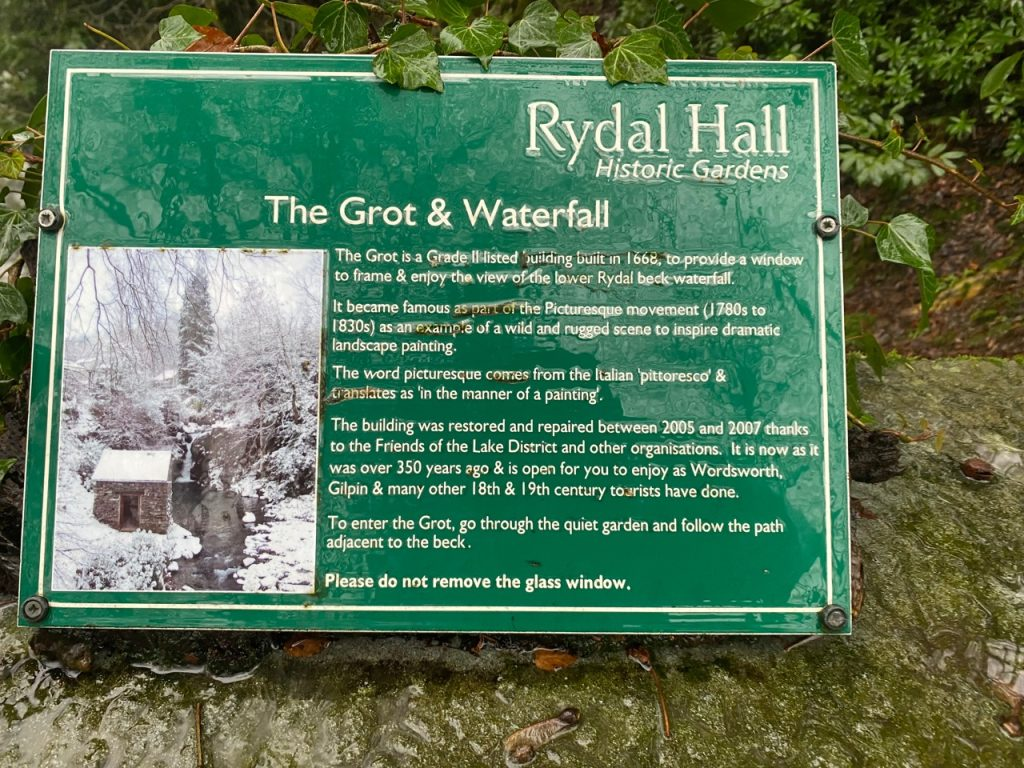 It has attracted writers, artists and poets for centuries.
You can find it by entering into the quiet garden found within the historic grounds of Rydal Hall.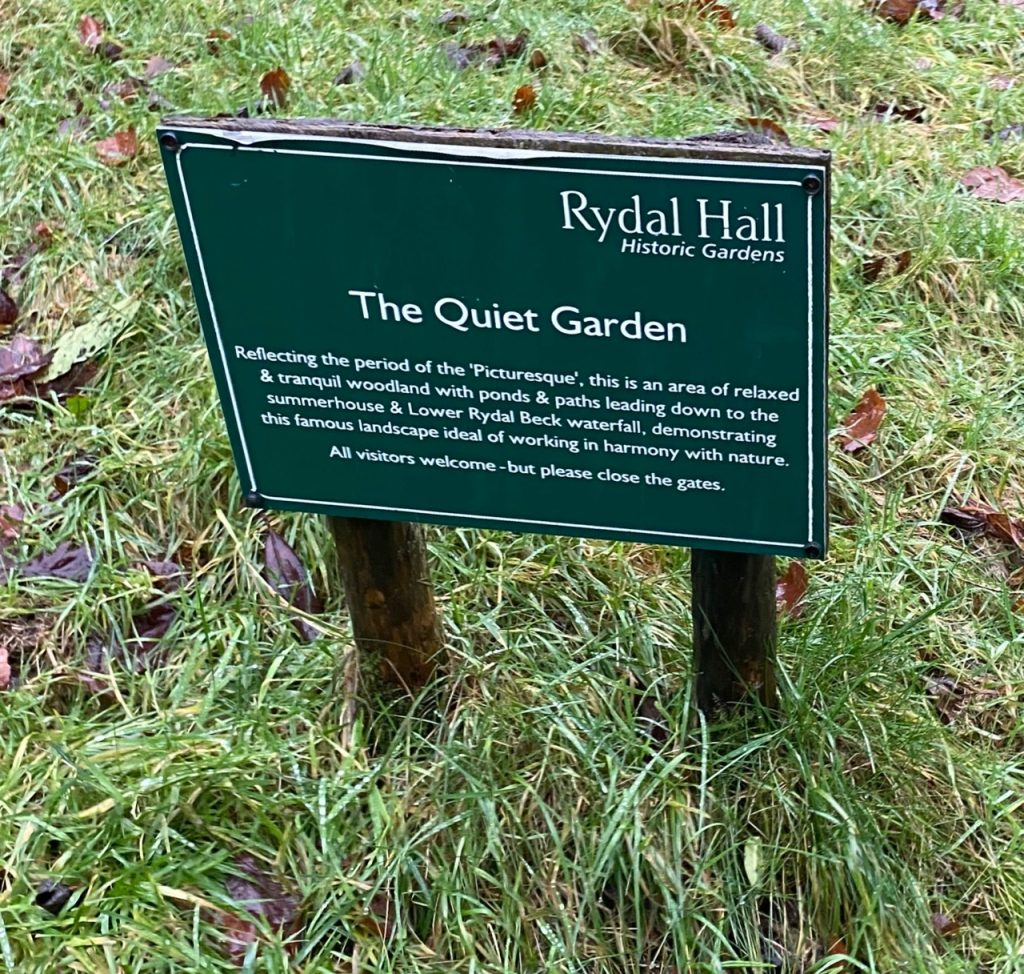 If you follow the winding path through woodland to the lower beck waterfall you come across the Grot. There's a large window inside where the view of the waterfall is perfectly framed by the window. This viewpoint, or 'viewing station' became famous as an example of the 18th century artistic picturesque movement. The view of Rydal Waterfall from the window was described as 'picturesque' providing artistic inspiration for poets and painters such as Turner, Constable, Wordsworth and Coleridge.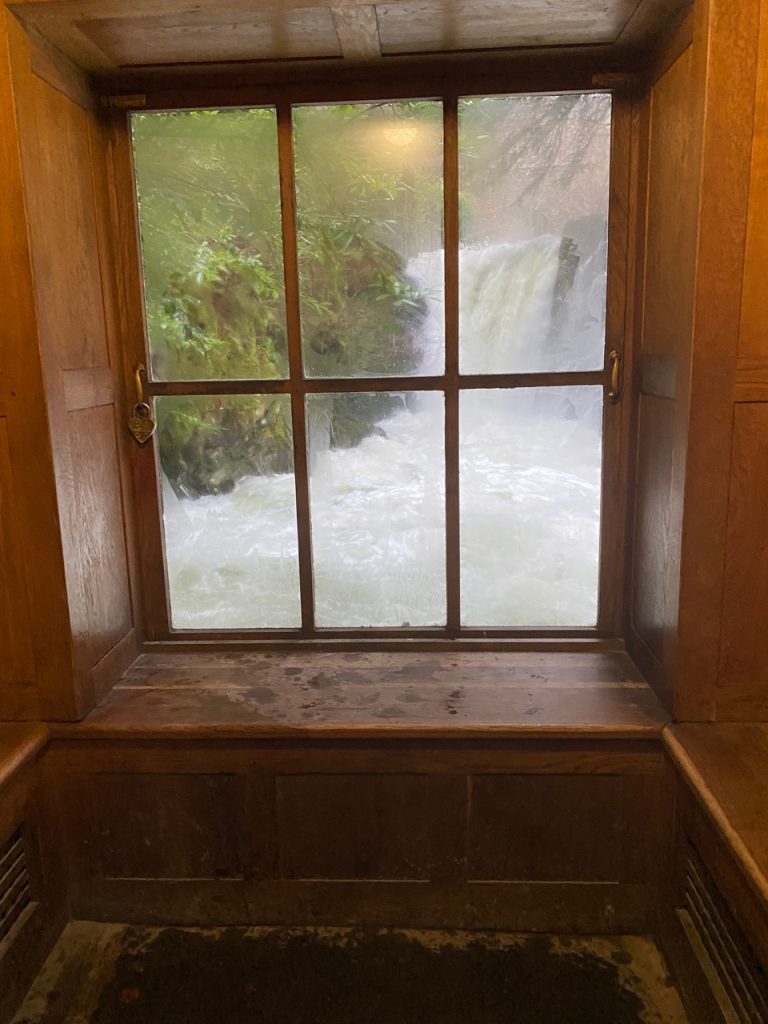 Click here for more info on the surrounding area.
Some ideas for nearby walks might be;
A room with a view at Rydal Waterfall