Loseley Park garden in Surrey is one of the lesser known gardens in the UK but is really worth a visit.
The walled garden is based on a design by Gertrude Jeckyll and contains rooms with different themes.
We visited in April this year so we missed the seeing the Rose garden ( there are over 1000 rose bushes) and the meadow in full bloom. However, what we did see of these historic gardens was very impressive.
The highlight for me was the white garden which was absolutely beautiful and gave an immediate sense of calm and tranquility. There were refreshments on site here and it was lovely to soak in the atmosohere with a drink and to sample the Loseley ice cream made at the bakery on site.
I also loved the colour combinations in the flower garden in spring …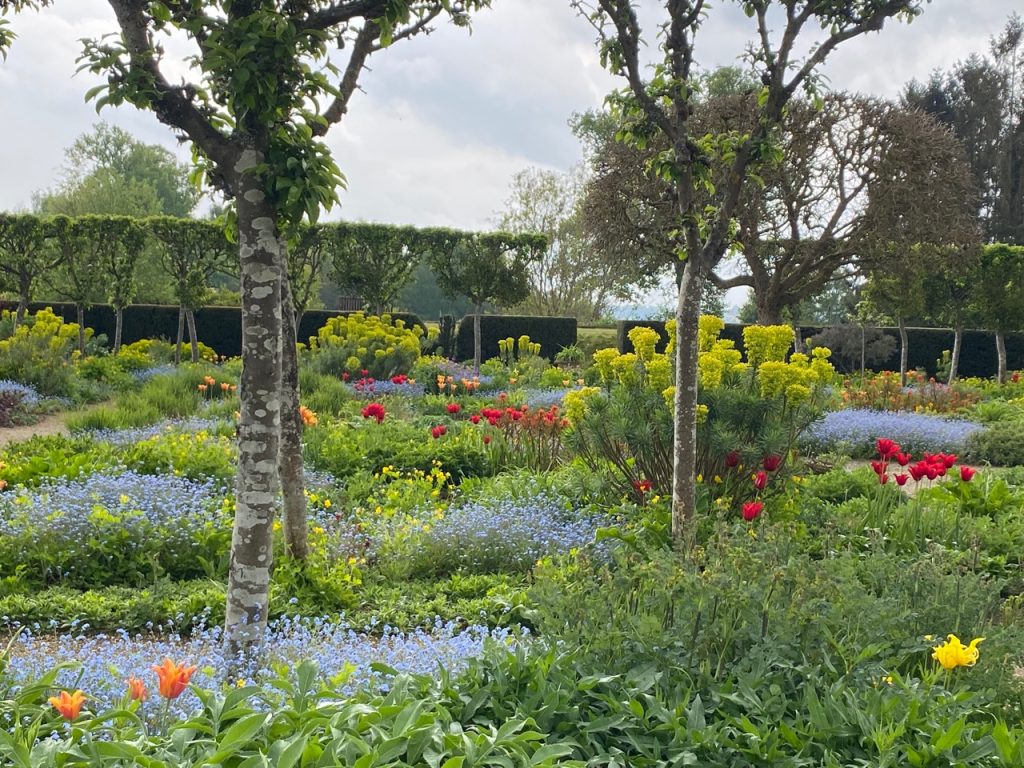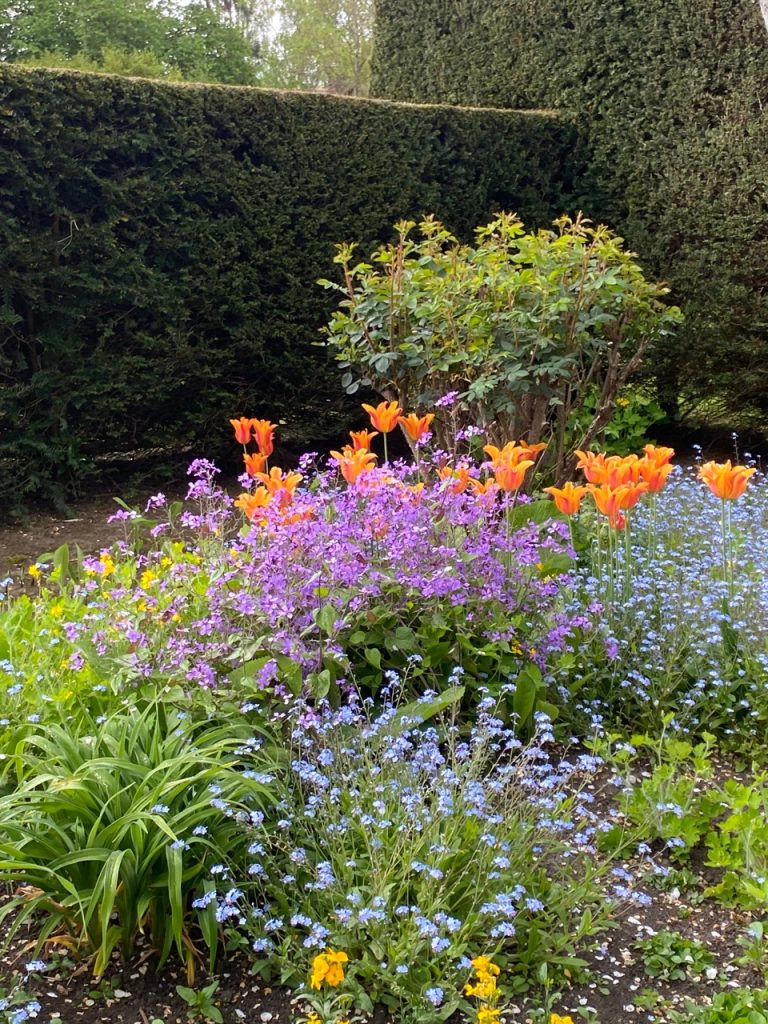 see the link below for more insight into these lovely gardens …
Other gardens we can recommend are;
Kent Gardens -Darwin, Sissinghurst, Great Dixter and Derek Jarman
Barnsdale -Geoff Hamilton
Loseley Park garden in Surrey