Sometimes it is not the grandest or most famous gardens that leave the best impressions.
Small, intimate gardens can create a lasting sense of intimacy, balance and location that stay with you for a long time.
One such garden is the Mill Garden in Warwick.
It's not very big. Less than half an acre, I'd say. And if you didn't know about it, it would be hard to find as it's tucked away down an old cobbled street that nestles underneath Warwick Castle.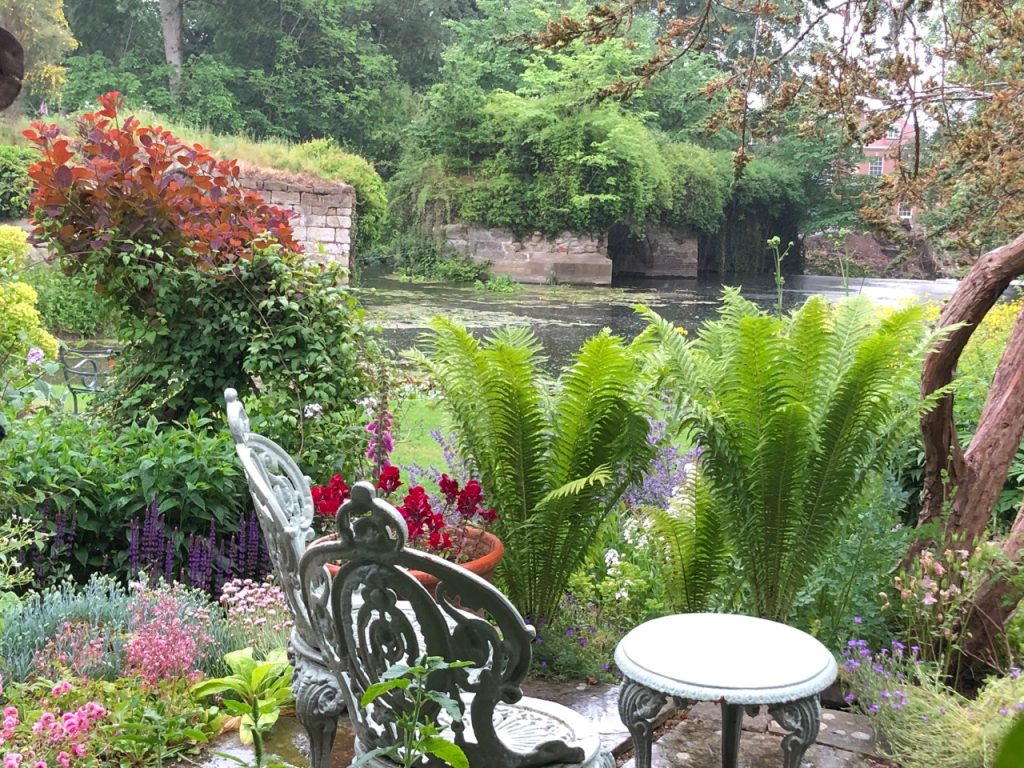 The garden is a classic cottage affair, attached to… well… a cottage at the end of Mill street in Warwick. It's run by Julia Measures and her husband. Julia lives in the cottage and has done all her life, since inheriting it from her father Arthur.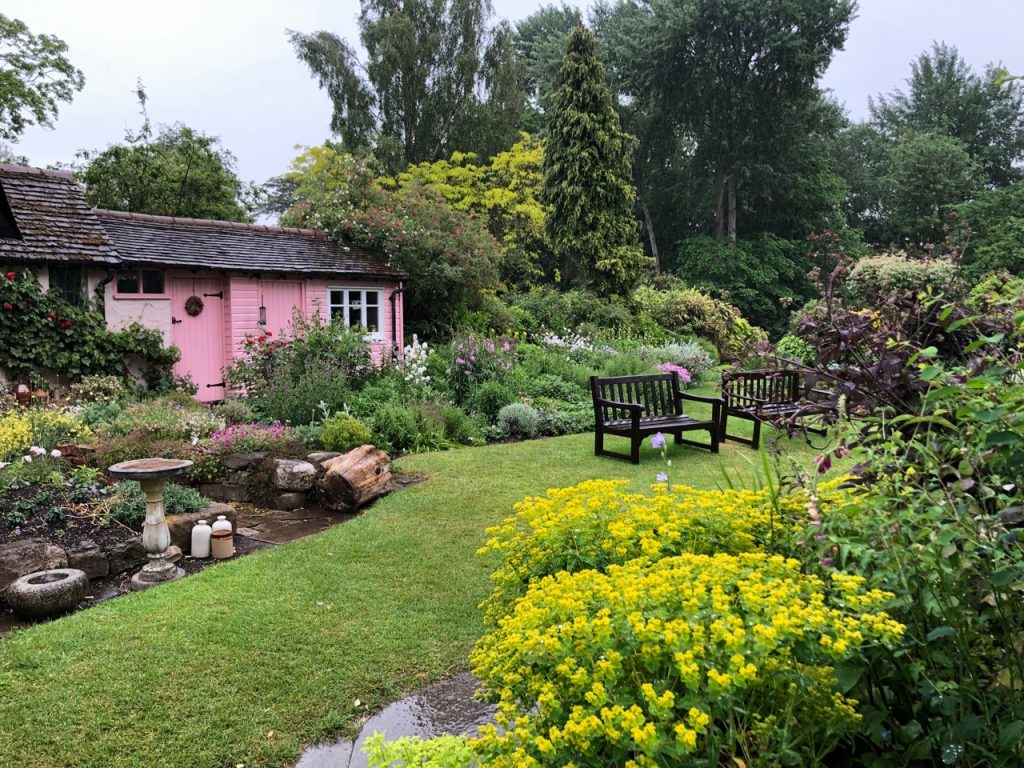 It is based around a slopping lawn that drops down to the edge of the River Avon. High above it on the right hand side stands Warwick Castle. It's a picture-perfect location worthy of any chocolate box.
But it's not twee in anyway. As you walk around you realise that this garden works. The beds and borders are well planned, constructed and maintained. Small pathways lead you in and out of the borders, and there are plenty of vantage points where you can sit, relax and enjoy the environment and the view.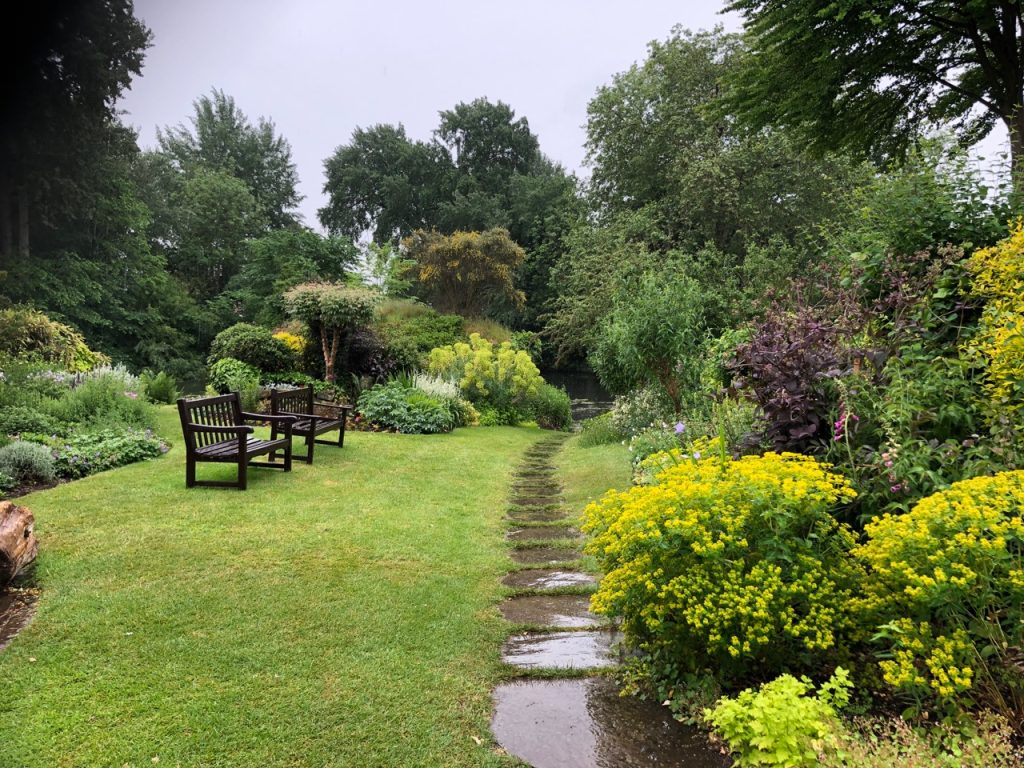 With some gardens, your enjoyment is dependent on fine weather. This wasn't the case when we visited the Mill Garden. It was pouring with rain. Somehow, the water falling from above enhanced the atmosphere and visual experience.
Julia and her husband are usually around to give you any information about their creation. If you ask, you can usually buy spare plants to take home with you too.
Of course, there's no tea room or other facilities. In that sense Mill Street can't compete with other gardens as a destination venue. But that doesn't really detract from the experience. And besides, there's plenty of other things to do and see in Warwick if you want a full day out.
Other gardens we can recommend are;
Kent Gardens -Darwin, Sissinghurst, Great Dixter and Derek Jarman
Loseley Park – Gertrude Jeckyll
Barnsdale -(Geoff Hamilton)
Mill garden – a hidden gem in the heart of Warwick