A short three mile circular walk taking in the spectacular Portheras Cove beach, in Morvah West Penwith, Cornwall.
We parked up at Morvah village located eight miles west of St Ives on the B3306.
If driving is not your thing you can catch the coastline bus that leaves hourly from St Ives.
Morvah is a sleepy, pretty little place. There's a church and café which doubles up as an art gallery. We thought it would make a handy place for refreshments later in the day, once we'd completed our walk.
We headed off walking westwards along the B3306. It felt slightly disappointing to have tarmac under our feet but we knew this wasn't going to be for very long.
After 10 minutes there was a turning heading right. We followed this unmade road and we slowly edged towards the sea. Eventually we came to a collection farm buildings at Lower Chyraze. There was a car park there offering its services for £3 a car.
The footpath turned just to the left and then began to descend with the view of Portheras Cove beginning to come into our sights.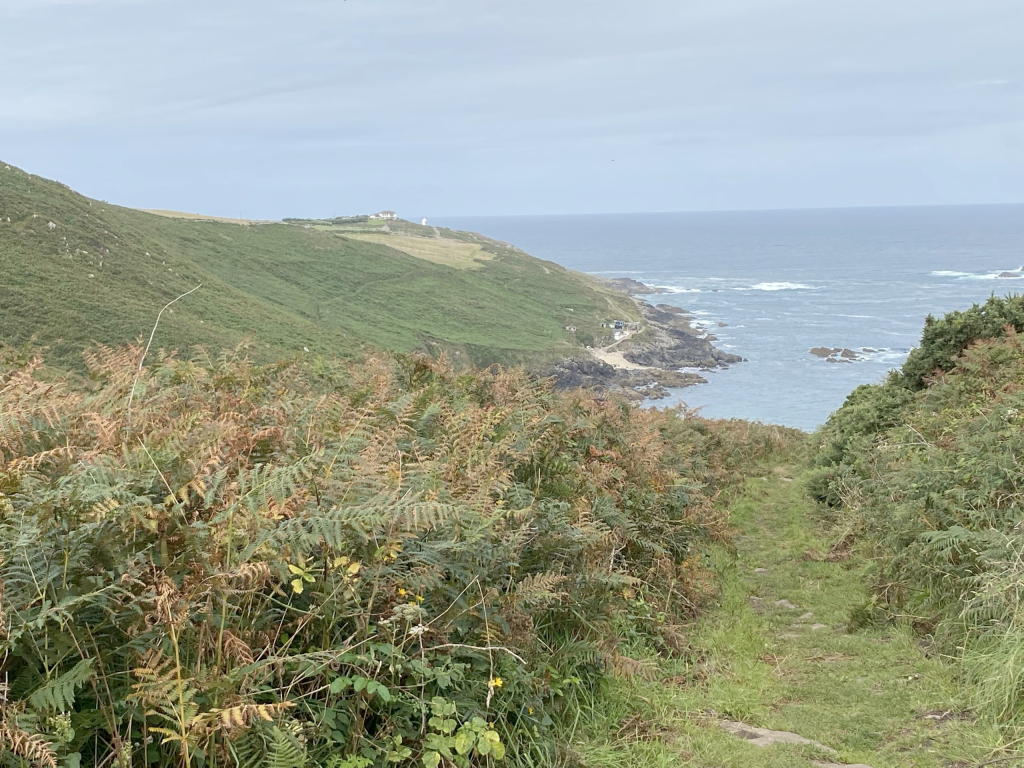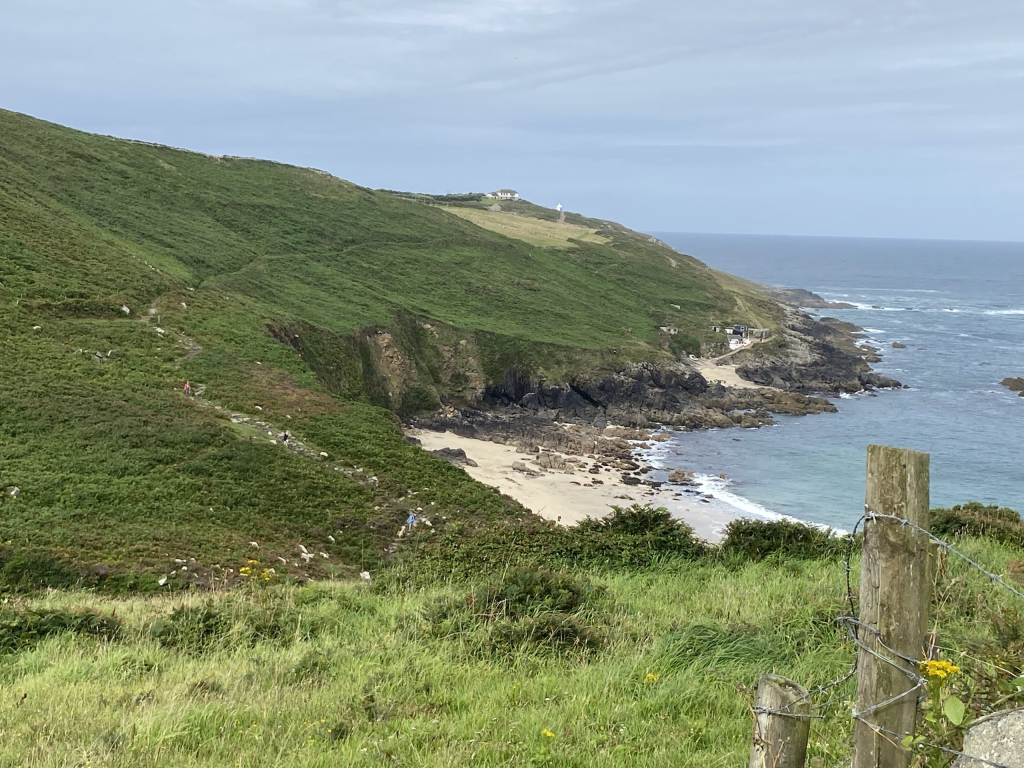 I
It looked amazing. It was quite early in the day and very few people were on it. It looked like film set with golden sands with rolling, lapping waves slowly landing on the shoreline.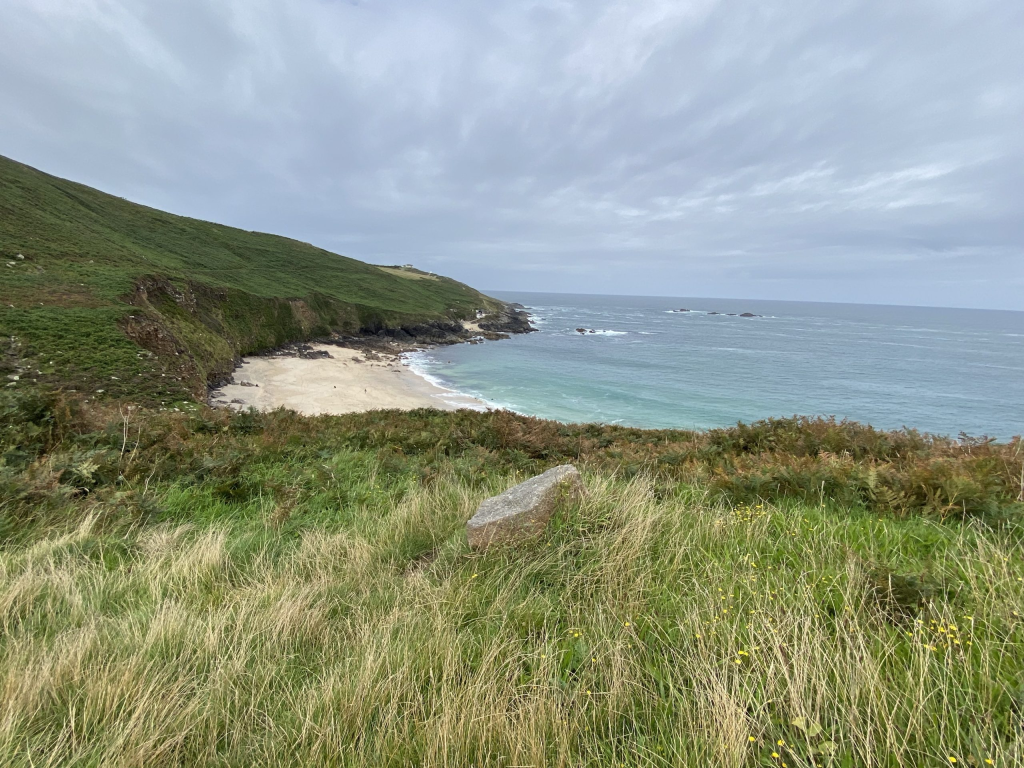 The descent onto the beach needed a little concentration. There were steps but a few rocks needed to be negotiated before we reached the sand.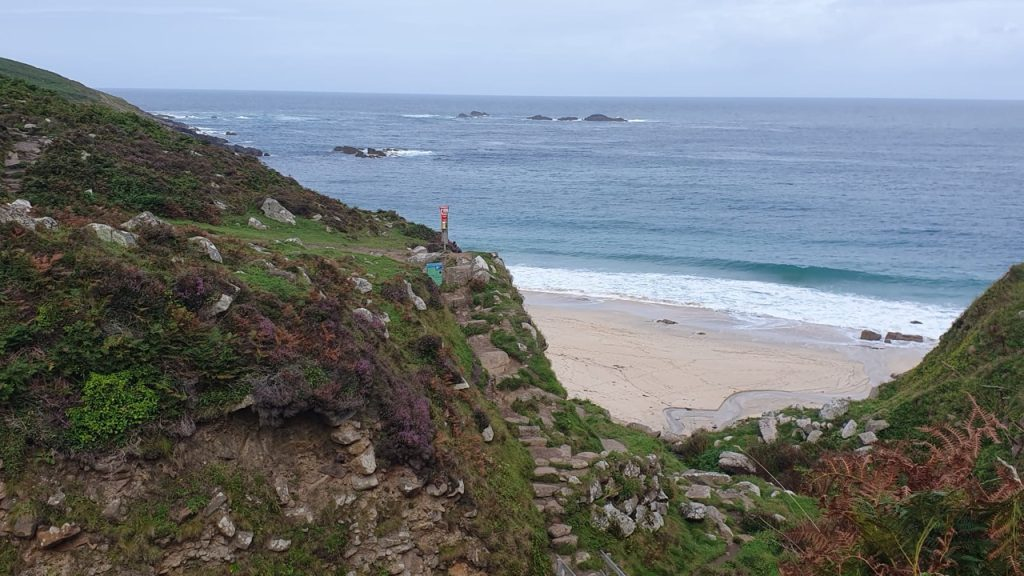 Apparently, the beach was closed until 2004 because a ship wreck in the 1960s had left dangerously sharp fragments in the sands.
That's now history. So it's completely safe, although it has to be said there's a nasty rip tide a low tide. As there's no life guard swimmers therefore need to be very careful.
Apart from one other family (and their dog) we thought we were alone on the beach. We soon realised we weren't. There were seals bobbing in the water, keeping a cautious eye on us, no doubt.
The cove is a popular breading ground and pups are often seen on the beach and the surrounding rocks (please leave them be if you come across them on your visit)

After a very enjoyable hour mooching around on the beach we decided to move on, retracing our steps over the rocks and the taking the same path we came down on.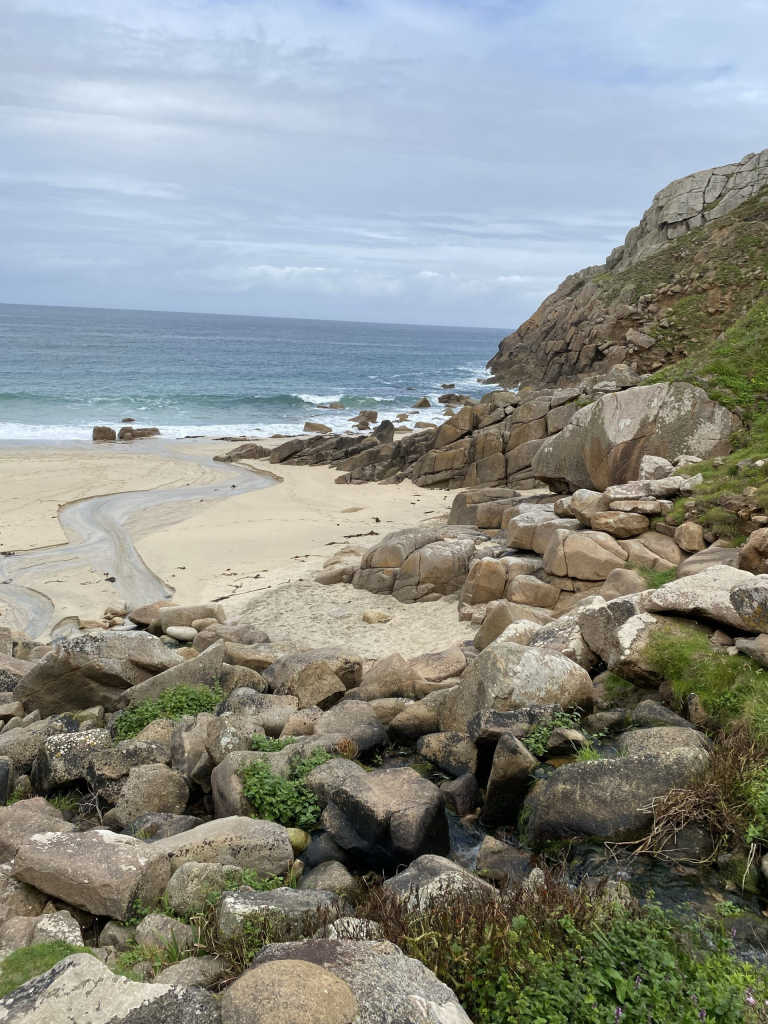 The path soon offered us the chance to turn left (rather and straight on). This climbed slightly before levelling out on the cliff top.
The views were incredible. Looking back you again marvel at the tranquil beauty of Portheras Cove with Pendeen Lighthouse in the distance.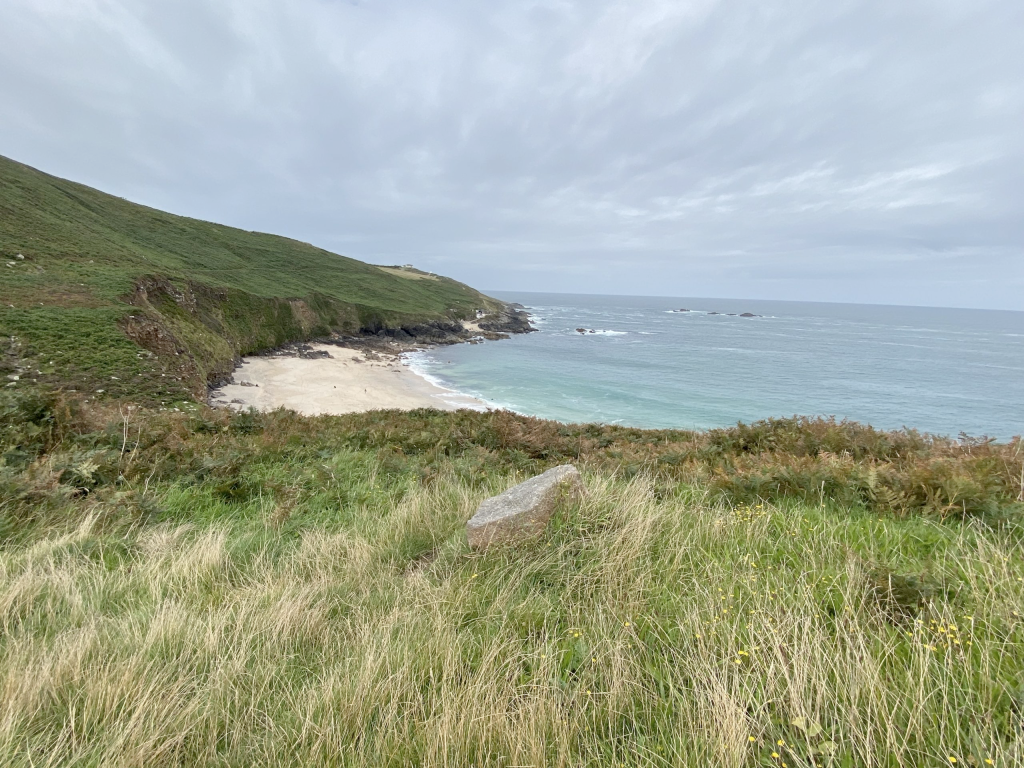 But just in front of us was a carpet of flowering purple heather. This was speckled with the bright yellow western gorse flower. Amazing natural beauty.
And of course, you can see the shoreline heading eastwards. St Ives itself is not in sight but as you walk along the top of Chyproze Cliff and then Tregaminion Cliff you can pick out a series of rocks, points and promontories that puncture the rugged shoreline in front of you.
After about a mile the path draws away from the cliff top and then dips slightly. The coastal path carries on, but we take another that turns right, inland. Morvah is signposted to make it easier for you.
The walk back to Morvah across farmland is gentle and easy. You approach the village from the back of its atmospheric church.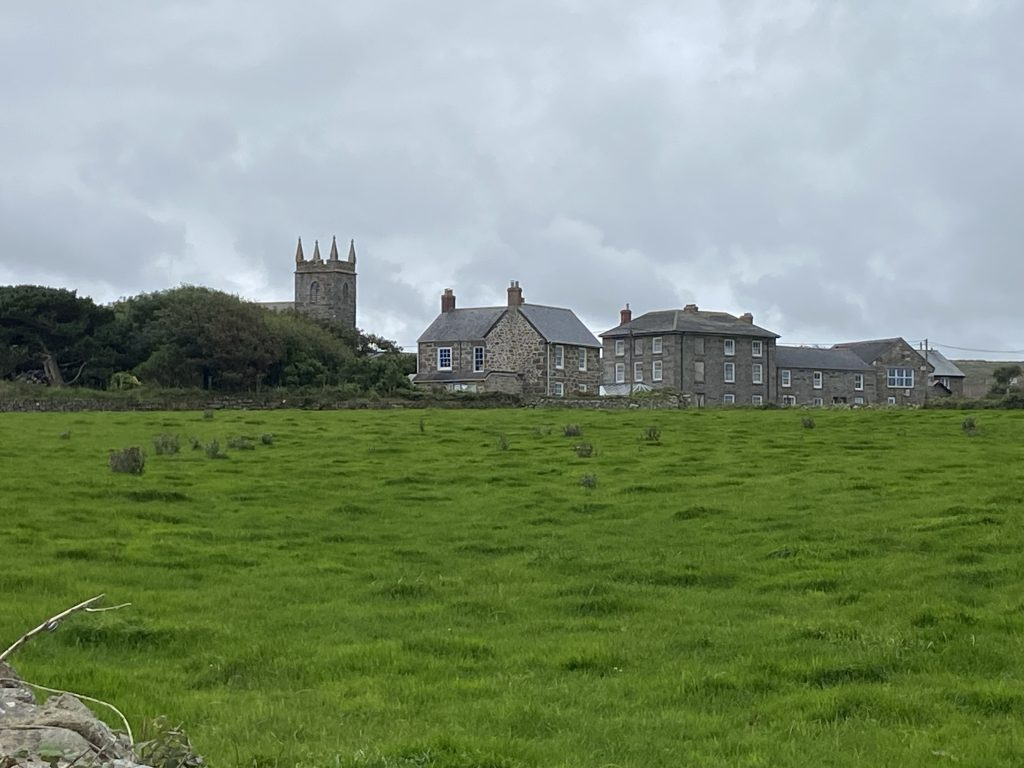 Back at the village we headed for the café for tea and cake. Alas, there was no sign of life there. Our disappointment was only fleeting. We'd experienced one of the best short circular walks in Cornwall. Tea and cakes could wait.
You may also enjoy these blog posts featuring West Penwith;
A circular walk from Morvah to Portheras Cove