The Tall Trees Trail can be found along the Rhinefield Ornamental Drive, in the centre of the New Forest National Park in Hampshire.
We visited on a rainy day during Summer but this is a spectacular & magical place to visit in any weather and in all seasons.
The trail is an easy, gentle mile and a half circular walk along a level path. In addition to the trail there is also an Arboretum where you can see many trees from all over the world.
Car parking is at Blackwater or Brock Hill and there are nearby cycle trails. There are well marked sign posts and clearings for picnics and barbecues, toilet facilities and often an ice cream van for refreshments.
The Rhinefield walk is home to some of the tallest trees in England. Along the trail there are huge pine scented trees, Douglas Firs, Redwoods and two magnificant giant sequoias.
It is the '"perfect place to practice the popular Japanese tradition of Shinrin-yoku or "Forest Bathing". This simply means boosting your wellbeing by observing and connecting to the nature all around you. So travel along the beautiful, fragrant trail with this in mind.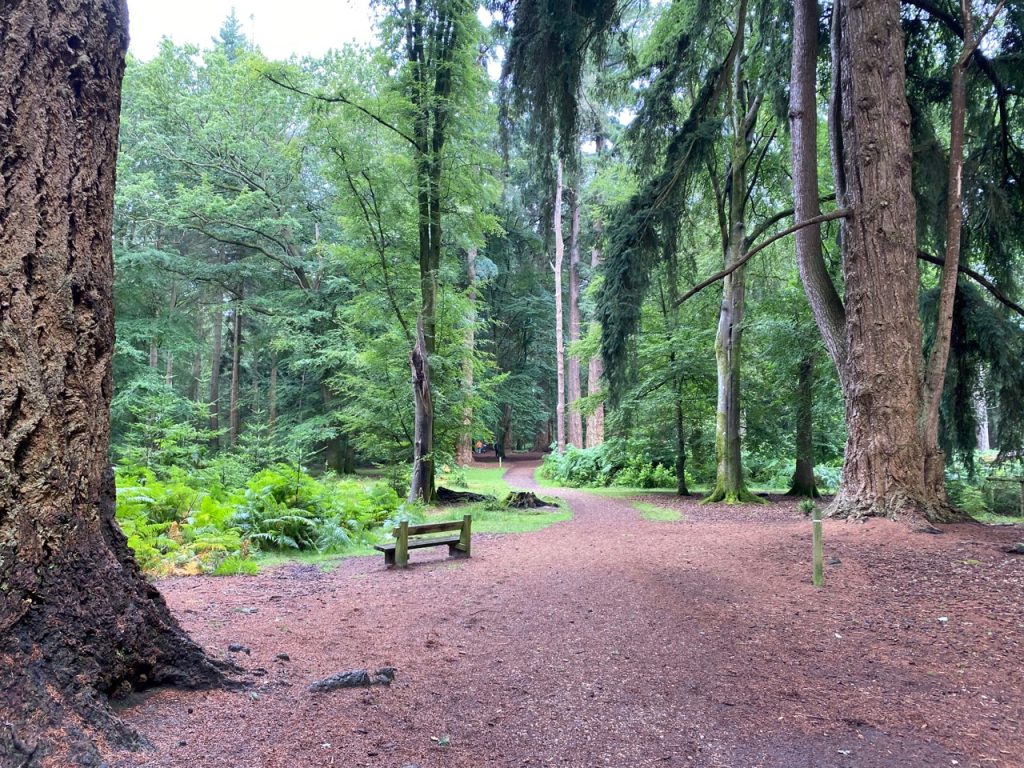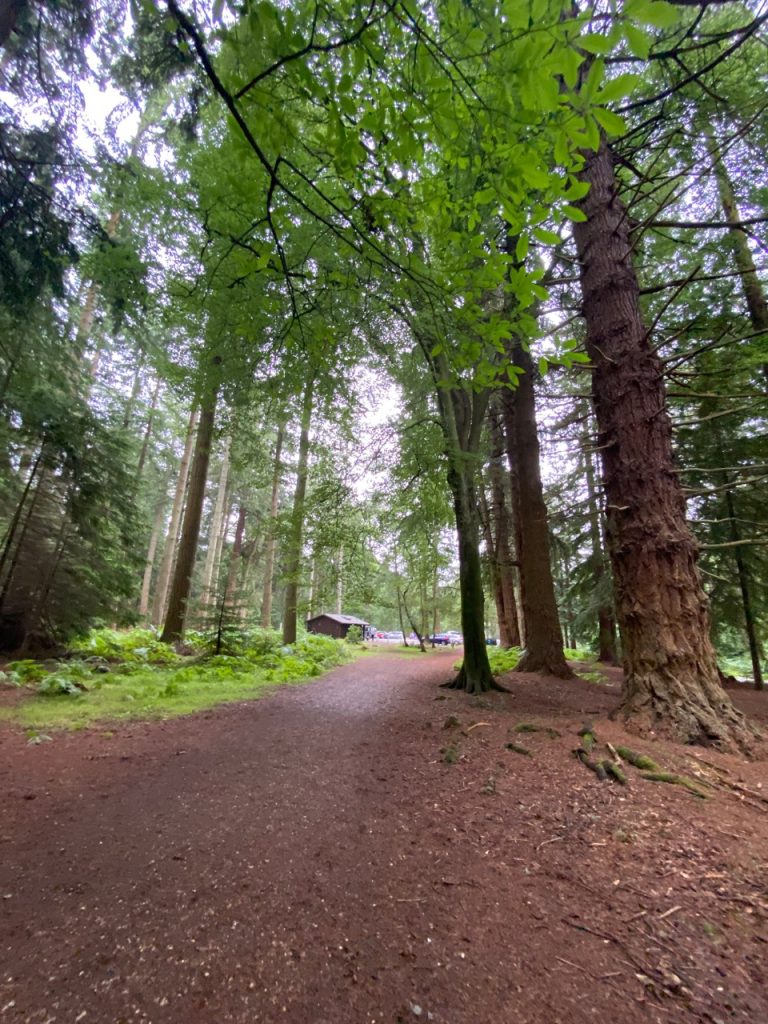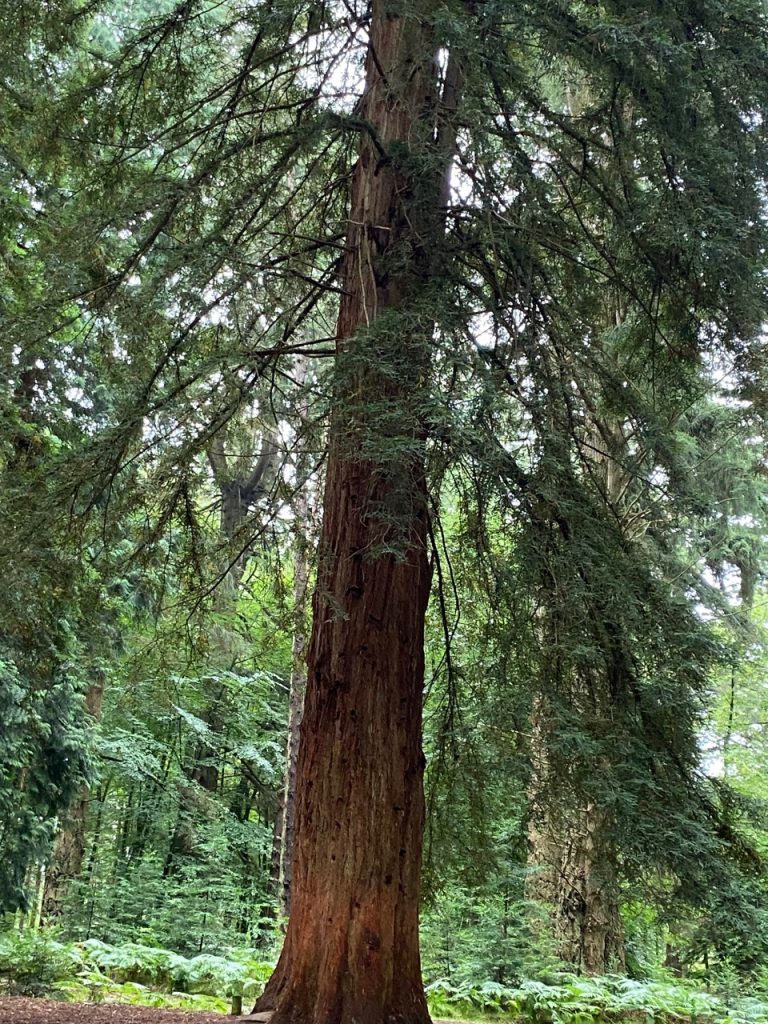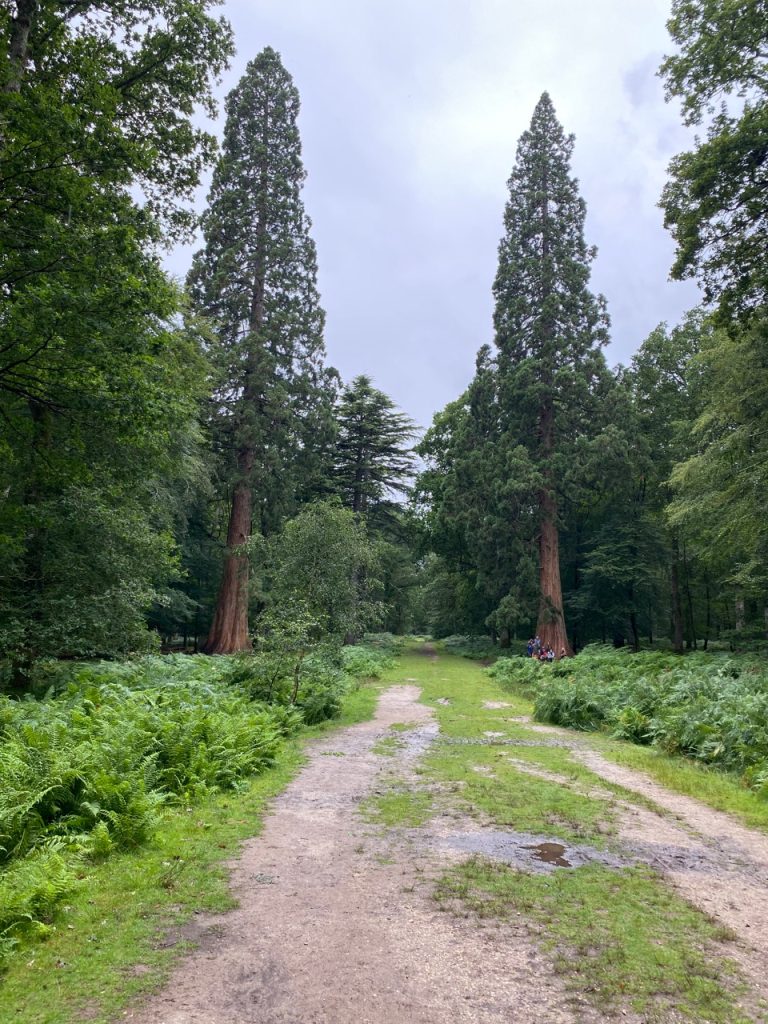 The giant Wellingtonia coast sequoias (above) are native to America. They were planted about 1860, weigh 105 tonnes and are the tallest in the forest at around 51 metes (and still growing). The people gathered at the base of the tree give some idea of perspective. Many groups enjoy holding hands around the base to fully appreciate its size or counting steps around its trunk. These trees can become the largest living things on earth.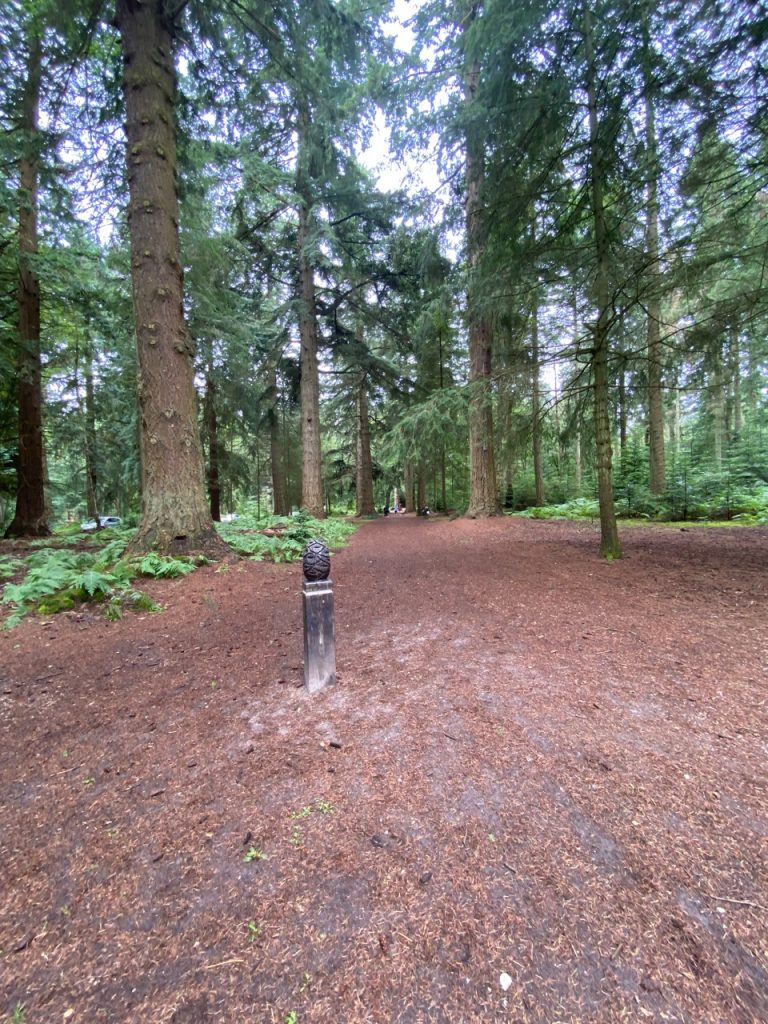 You may also enjoy;
The Tall Trees Trail in the heart of the New Forest