4 to 5 miles – 2.5 hours.
It seems there's a bit of controversy about this wonderful wild swimming spot, about a mile and half north of Rydal village. Is it called Buckstones Jum or Jump?
Views differ. But we've followed the OS Map which goes for the more conventional Jump.
Either way, it's a truly remarkable natural pool that, in the summer months, at least, offers visitors the chance to jump in and cool down (and do so relatively safely too).
From Ambleside follow the main road to Grasmere (the A591). After ten minutes, as the housing begins to thin out, take the path to the right. You can't miss it as it is marked with a large pillared gate.
Walk though the gate through farmland with Rydal Beck on your right.
After about a mile you reach Rydal Hall, the christian centre that offer camping, accommodation and has a wonderful waterside cafe. We stopped by for breakfast.
From Rydal Hall walk up through the campsite and head through woodland.
Ryal Beck is now on your left as you continue to climb.
Soon you pass the impressive High Fall waterfall. You think the path peters out, but it doesn't. It heads towards the right, away from the Beck.
After climbing over a stile you meet up with a more substantial path which slowly leads you uphill.
Eventually, there's an outcrop of rocks to your left. Just behind them lies Buckstones Jump
It's a remarkable large plunge pool which even has a pebbled beach in its middle. It serves as perfect place for a invigorated dip or paddle, whichever takes your fancy.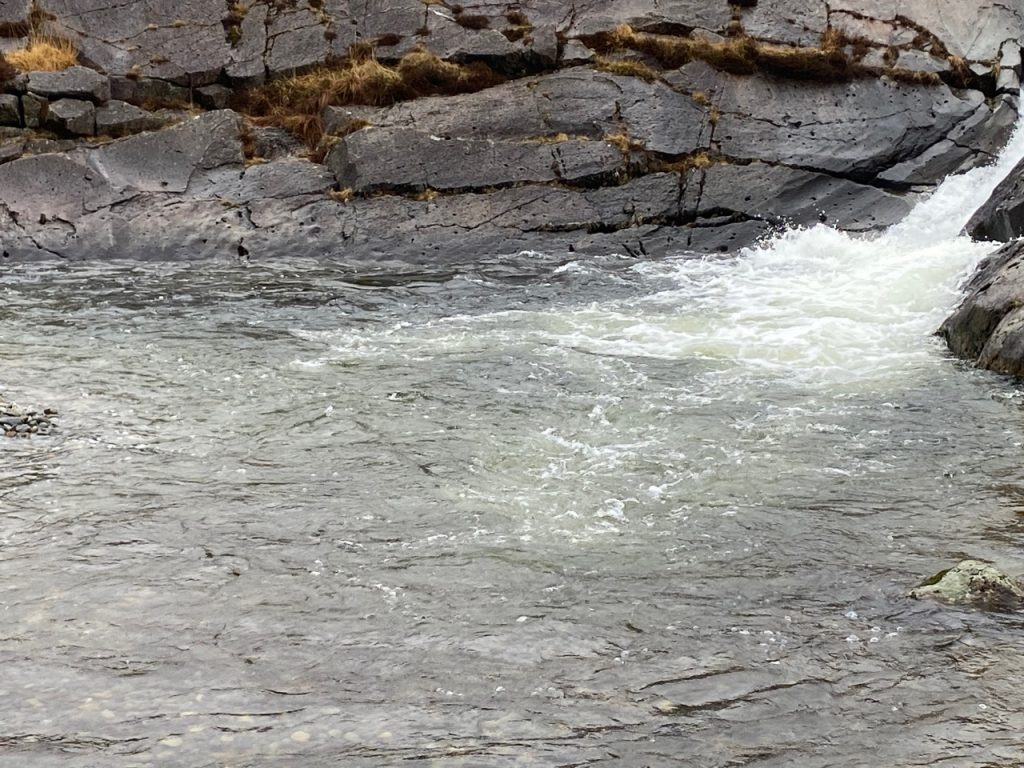 The smooth rocks around the Jump (or Jum!) allow you to sit or lie comfortably and look down Rydal Fell towards Windermere.
When it's time to go, follow the path you came up on, except this time follow it as it steers gently to the left and moves away from the Beck.
It's an easy descent as you pass through beautiful woodland.
You are now above the path you took earlier when you were heading towards Rydal Hall and you continue to descend eastward.
The path steepens and zig-zags before meeting the lower path near it's junction with the A591.
Cross the road and walk back into Ambleside.
For more ideas in this area;
For other favourite uk swim spots see here